Major League Baseball
Major League Baseball
Gonzalez: Award a way to thank Nationals GM Rizzo
Published
Jan. 18, 2013 1:51 a.m. ET

Gio Gonzalez got bounced around a lot early in his career before eventually winding up with a home in Washington.
Constantly involved in trades between playoff contenders, Gonzalez was grateful when Nationals general manager Mike Rizzo acquired him from Oakland and then signed him to a five-year, $42 million contract before last season.
He hopes some of that gratitude showed Thursday when he picked up the Warren Spahn Award as baseball's top left-handed pitcher.
''When he picked me up and traded for me, he didn't question anything I had - none of my abilities. He just said, `Let's get him a contract. Let's keep him here. We want him.' That to me meant all the world to me,'' Gonzalez said.
''It felt like I needed to prove something not to him, but to represent him very proudly. This is my way of saying, `Thank you' and proving to whoever doubted the situation or any of my abilities.''
Gonzalez finished the season with a 21-8 record, a 2.89 ERA and 207 strikeouts to win the award that is decided purely on statistics. It is named after Warren Spahn, the top-winning lefty in baseball history.
''There's already one best lefty in baseball, and that's Warren Spahn,'' ''I think to follow in those footsteps, it's an honor.''
Gonzalez hopes the award isn't the last time he's associated with Spahn. He broke into the majors with Oakland in 2008 and has improved his win total, ERA and strikeout-to-walk ratio in each season so far.
''His career got better as he got older,'' Gonzalez said. ''He won all those trophies: a 17-time All-Star, 363 wins. And remember, he's also a war vet, also a Purple Heart. There's so much history about the man. I would love to walk in those shoes.
''It's hard to fill them up but I would love to walk right behind him.''
Gonzalez finished third in voting for the National League Cy Young Award, behind R.A. Dickey and fellow lefty Clayton Kershaw. Kershaw was the 2011 winner of the Cy Young and the Spahn Award.
David Price, the 2010 Spahn Award winner, was this year's AL Cy Young winner.
''I think that's the ultimate goal as a left-handed pitcher to reach. A Cy Young is beautiful but a Warren Spahn is just as nice,'' Gonzalez said.
Gonzalez was the Game 1 starter for the Nationals in the NL division series after Stephen Strasburg was shut down late in the season. Washington was eliminated in five games - squandering a two-run lead in the ninth inning of Game 5 - after a celebrated season that brought playoff baseball back to the nation's capital for the first time in decades.
''We had such great guys,'' Gonzalez said. ''Our rotation was unbelievable, our offense was incredible. Our defense, a couple of Gold Gloves. A couple of Silver Sluggers. I think our team numbers proved it. We had the Rookie of the Year. We had a bunch of guys that won so many awards.
''This, to me, was the icing on the cake.''
---
---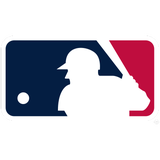 Get more from Major League Baseball
Follow your favorites to get information about games, news and more
---