Major League Baseball
Major League Baseball
Giants will count on Belt's big bat moving forward
Published
Sep. 8, 2011 8:44 p.m. ET

Forget the fluffy, full-head panda masks for Pablo Sandoval, or Brian Wilson's lookalike bushy beards. So last year. Lately, it's all about the baby giraffe around the San Francisco Giants.
That would be Brandon Belt, who hardly minds the comparisons to the colossal creature - even if it's a reference to his long neck.
Belt's long swing has provided a boost for the struggling defending World Series champions. While they are all but out of the playoff chase this year in the NL West, Belt and other youngsters such as Brett Pill are expected to be a big part of the club's plans looking ahead to 2012.
The late-season exposure has been a positive for Belt, who cried when manager Bruce Bochy told him he'd made the opening day roster.
''If I'm going to go to Houston and my parents, family and friends are all wearing shirts with a baby giraffe on there, then I guess I don't have any choice but to accept it,'' Belt said, smiling. ''When I was in elementary school, I got monkey a lot. I looked so much like a monkey. My ears were big. I had big lips. I was a monkey to all the girls, so it was a huge confidence booster when I was in fifth grade.''
Now, it's about the new animal reference.
The emerging rookie and soft-spoken Texan has taken on a larger role of late for the Giants, who began their off day Thursday trailing the first-place Diamondbacks by seven games in the division race. The rival Dodgers come to AT&T Park for a weekend series starting Friday night.
As Belt grew up - he now stands at 6-foot-5 - he heard the giraffe references because of his long neck.
But it was broadcaster Duane Kuiper who nicknamed Belt ''Baby Giraffe'' during a May game in Milwaukee.
''I was going for a fly ball and it got caught in the lights and I couldn't really get my legs under me and I kind of looked like a newborn animal,'' Belt said.
It sure has stuck. He spent an off day last week at nearby Six Flags Discovery Kingdom, where he met a male giraffe calf named Brandon, who was born Aug. 27 and named after Belt.
Before that, a box waited for Belt at his clubhouse locker when he arrived to work one recent afternoon. Belt figured it might be the new gear he was expecting, then he opened the package to great surprise.
It was a giraffe-shaped plant - with eyes and everything - made of moss and draped in ivy. It was sent from a Marin County florist.
''I thought someone was sending me poison ivy, to give me a rash or something,'' Belt said. ''I opened it up and it was a baby giraffe. I have to water it, keep it alive.''
There have been giraffe shirts and hats. And a toddler boy in an orange Giants fleece jacket who held a stuffed giraffe during a game Aug. 26 against the Astros.
It's been an up-and-down year for Belt, the power left-handed hitter.
San Francisco's fifth-round pick in 2009, Belt is a sure-handed first baseman who has been playing more left field.
He earned his shot this season after batting .352 with 23 home runs and 112 RBIs in 136 games between high Class A, Double-A and Triple-A last year. He wound up with 76 extra-base hits, a .455 on-base percentage, drew 93 walks and stole 22 bases in 2010.
''He's got a pretty swing. You probably have to look back at his history and see what he's done and see some of the games in the big leagues he's been able to have,'' Astros manager Brad Mills said. ''When you look back at that history and look back at that swing and his athleticism, it leads you to think this guy can make some adjustments as teams start making adjustments to him. So, his upside has to be pretty good.''
Belt is now in his fourth stint in the majors this season. He also went on the disabled list after sustaining a hairline fracture in his left wrist when he was hit by a pitch from St. Louis' Trever Miller in June.
All of these experiences have helped Belt grow and better understand what it takes to stay in the big leagues for the long haul.
''I'm starting to get more consistency,'' he said. ''That's my goal throughout the year. You're going to have up-and-down times but you want to even it out throughout the season and I think that's something I'm getting better at right now. I don't think it was a bad thing I got sent down. I was able to learn quite a few things, work on some things so when I got back up here I was a little bit more productive. I'm trying not to put too much pressure on myself.''
J.T. Snow, a former first baseman turned coach and special assistant with the Giants, hasn't had to say much to Belt about his defense.
Snow knows there will continue to be growing pains for Belt along the way. He's still only 23, after all.
''I think he's still a first baseman. He's one of those guys you put over there and leave him alone,'' Snow said. ''It hasn't been an easy year for him. In spring training, he lit up the world and then he learned some things about major league pitching. He's young and probably hasn't had to make those adjustments before. They've been searching for a little more offense and he has shown flashes of it.''
Belt is batting .215 (29 for 135) with five home runs and 12 RBIs in 48 games. He is likely to emerge as a regular in the lineup next year along with September callup Pill, who homered in each of his first two major league games Tuesday and Wednesday at San Diego.
Bochy likes what he has seen from Belt.
''This game can be tough, we know it. We didn't want to send him up and down but at times felt it was the best thing,'' Bochy said. ''Now it looks like he's a lot more comfortable, and that's why he's going to be in the lineup pretty much every day.''
Belt is taking the same approach whether he's starting or coming off the bench, playing first or left field, getting giraffe references or monkey jokes:
''I'm just here to do my part,'' Belt said, ''doing all the small things correctly ... so I'm not going out there and helping the team lose.''
---
---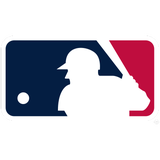 Get more from Major League Baseball
Follow your favorites to get information about games, news and more
---