Major League Baseball
Major League Baseball
Giants 5, Diamondbacks 3
Published
Mar. 4, 2013 12:55 a.m. ET

Barry Zito made believers out of a pair of former teammates as he tries to build on the success he rediscovered last season.
Zito pitched three shutout innings, Brandon Crawford had three hits and the San Francisco Giants beat the Arizona Diamondbacks 5-3 on Sunday.
''I felt a lot better than I did the last time,'' Zito said. ''My focus was better, my timing was better and I was making more pitches.''
The left-hander gave up two hits and struck out two - ex-teammates Cody Ross and Eric Chavez.
''He threw well and was spotting the ball well,'' Ross said. ''He's getting everything over for strikes. When I was there a couple of years ago he threw a lot of balls. It looks like he has confidence throwing strike one. That's the main thing, he's throwing strikes.''
Chavez, a left-handed hitter, noticed Zito's breaking ball had more snap to it than the last time he faced him.
''He looks good,'' Chavez said. ''He has late movement that I don't remember him having. It used to be more rolling and now he gets the late movement.''
Zito went 7-0 in his last 11 starts last year, and 9-0 over 14 starts including the postseason. The 2002 AL Cy Young Award winner recorded his first winning record in a Giants uniform, with his 15 victories the most since he won 16 games for Oakland in 2006.
''Last year I was tweaking my mechanics a little bit,'' Zito said. ''This year I am working on consistency with my delivery and getting my pitches working.''
John McDonald and Cliff Pennington each had two hits for the Diamondbacks, who have lost two in a row for the first time this spring. Adam Eaton, Willie Bloomquist and Jon Griffin drove in runs for Arizona.
Buster Posey drove in a run for the Giants. Francisco Peguero had two hits, including a double, and three RBIs.
Arizona starter Josh Collmenter gave up two runs and three hits in two innings.
After signing a $126 million, seven-year contract with the Giants before the 2007 season, Zito faced high expectations. He pitched at least 180 innings and made 32 starts or more in five of his first six years with San Francisco, but the results usually weren't good until the second half of last season.
Chavez knows Zito can pitch. He was a teammate with the A's when the zany lefty won 23 games in 2002. Chavez said Zito seems to be back on the right path.
''It's good to see him like this,'' Chavez said. ''He had a couple of rough years but he still stuck through it. He's been at the top and then he's been at the bottom and now he's back on top.''
NOTES: Diamondbacks 2B Aaron Hill (bruised right hip) was kept out of the lineup as a precaution. ''If we were in season, he'd be playing,'' manager Kirk Gibson said. ''That's how serious it is.'' ... Arizona outfield prospect A.J. Pollack had two hits. ... The Diamondbacks will keep a handful of players around who would otherwise have been sent to minor league camp because of the World Baseball Classic. ... Ross left the game after three innings saying he felt something in his calf and was told to take it easy. ... RHP Ryan Vogelsong will make one last start for the Giants before leaving for the WBC. He'll face the Chicago White Sox on Monday. ... The Diamondbacks send RHP Brandon McCarthy to the mound against Cincinnati on Monday.
---
---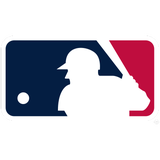 Get more from Major League Baseball
Follow your favorites to get information about games, news and more
---