Major League Baseball
Major League Baseball
Gallardo throws 2-hitter in Brewers win
Published
Apr. 6, 2011 4:44 a.m. ET

Yovani Gallardo needed little help to give new Brewers manager Ron Roenicke his first win.
The 25-year-old right-hander threw a two-hitter and scored the only run as the Brewers beat the Atlanta Braves 1-0 on Tuesday night to snap Milwaukee's four-game losing streak to begin the season.
''I'm amazed,'' Roenicke said. ''Knowing when to throw offspeed pitches, knowing when to elevate in the zone, he's got a great feel for it, a great athlete. He's going to help himself win other ball games with the bat and with his fielding.
''He's a special guy.''
Gallardo (1-0) walked two and struck out two for the third shutout of his career. Two of the base runners were erased by double plays and no Braves runner reached second.
''We have a great team here. We have a great ball team, it was just a matter of turning things around,'' Gallardo said. ''We're all very excited we did it here very soon and hopefully there's a lot more wins to come.''
It was the best start by a Brewers starter since CC Sabathia threw a one-hitter in Pittsburgh on Aug. 31, 2008. Juan Nieves has the only no-hitter in franchise history in 1987.
Braves starter Derek Lowe (1-1) also had a strong performance, allowing a run-scoring single to Ryan Braun in six innings of work.
''He gets all the credit,'' Lowe said of Gallardo. ''He gets a hit, he scores a run, throws a shutout. That's a pretty good day.''
Roenicke is the last of a dozen new major league skippers to pick up his first win this season.
''It was difficult,'' said Roenicke, who got showered with beer by his players while Gallardo was back in the training room. ''You sit back and you watch things happen when you don't add on the runs that you think you're going to add on and sometimes you wonder what the outcome's going to be.''
Gallardo, who signed a long-term contract extension last season to be Milwaukee's ace, had two shutouts last season.
This one was important for a team that's chocked full of optimism, but stumbled out of the gate, getting swept by NL Central rival Cincinnati and losing the first game of this series.
Milwaukee's offense continues to sputter with just 13 runs in the first five games and ran itself into two outs at the plate in the eighth when Gallardo could've used an insurance run.
First, reliever Eric O'Flaherty forced Prince Fielder into a grounder, and second baseman Dan Uggla threw out Nyjer Morgan by a step. Then, left fielder Martin Prado fired a strike to catcher Brian McCann to get Braun trying to score from second after Casey McGehee's soft liner to left off reliever Scott Linebrink.
The crowd of 24,117 booed after Carlos Gomez popped out foul to end the inning. In between, Gallardo sat focused in the dugout while Roenicke and pitching coach Rick Kranitz debated whether to send him out for the ninth after throwing 98 pitches through eight.
''Honestly, I was going to go out there no matter what,'' Gallardo said. ''I wasn't going to let them take me out of the game.''
Gallardo struck out Eric Hinske, forced pinch hitter Freddie Freeman to ground out to Fielder at first and got Prado to hit a grounder to shortstop Craig Counsell to end it on his 111th pitch.
''He's been dominant since day one of spring training. I feel like he's come in with just a different focus, a different intensity level,'' Braun said. ''It's special to watch when he's throwing the ball that well.''
Lowe went six innings and struck out seven, but allowed Braun's RBI single in the third. Gallardo singled off Lowe with one out in the inning and after a strike out by Rickie Weeks, Morgan and Braun followed with singles to put Milwaukee up 1-0. It was the first run Lowe allowed this season as his ERA rose to 0.77 in his first two starts.
Gallardo was sharp from the start, only giving up a one-out single to Nate McLouth in the first and walks in the fourth and fifth innings. He faced only one over the minimum thanks to two double plays by his defense.
Uggla led off the eighth with a single, but with one out, he tried stealing second. Uggla would've been safe, but slid past the bag and was tagged out by a scrambling Weeks.
''He's going in there hard,'' Braves manager Fredi Gonzalez said. ''He's not a base stealer, but we had the hit-and-run on and he just overslid the bag a little.''
That was Atlanta's last chance.
NOTES: It was Gallardo's fourth career complete game. ... Morgan improved to 17 of 31 against Lowe in his career. ... Braves LHP Mike Minor was recalled from Triple-A Gwinnett and will start Wednesday night's game. He was 3-2 with a 5.98 ERA in nine appearances (eight starts) last season. ... Braves RHP Jair Jurrjens (right oblique strain) will throw a simulated game at Gwinnett on Wednesday.
---
---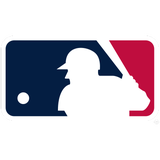 Get more from Major League Baseball
Follow your favorites to get information about games, news and more
---