Major League Baseball
Major League Baseball
Former Oriole Markakis returns to Baltimore with Braves
Published
Jul. 27, 2015 5:53 p.m. ET

BALTIMORE (AP) Sitting in the visiting dugout at Camden Yards, Nick Markakis felt at home and a bit out of place at the same time.
Markakis played his entire major league career with the Orioles before signing during the offseason with the Atlanta Braves, who were in town Monday for the start of a three-game series.
''I'd spent nine years here and I'd never even been in this clubhouse or this dugout,'' Markakis said before batting practice. ''So that tells you a little bit about how I feel. It's a little weird, but you know, life throws you a bunch of curves and it's all about how you deal with it.''
While with the Orioles, Markakis hit .290 with 141 homers and 658 RBIs in 1,365 games. He thought he would spend his entire career in Baltimore, but the Orioles opted not to match Atlanta's contract offer of $44 million over four years.
''I understand the business aspect of baseball now,'' Markakis, 31, said. ''It's a tough thing to go through - especially when you're attached to a baseball team, an organization for so long. It took a little time to get over it.''
His association with Baltimore extended well beyond Camden Yards. Markakis and his wife, Christina, were an integral part of the community.
''He'll be received very well,'' Orioles manager Buck Showalter predicted. ''We have intelligent fans and they know the contribution he made to not only the organization, but the city, on and off the field.''
Markakis was penciled into the Atlanta lineup as the leadoff hitter. He came in batting .286 with one homer and 32 RBIs.
''We all know he's going to get about nine hits the next three days,'' Showalter said.
Markakis was asked how it might feel seeing Showalter across the diamond in the opposing team's dugout.
''It's going to be a little different,'' Markakis acknowledged. ''But at the end of the day, I've got a job to do, and that's to try and beat these guys.''
Most other times, however, Markakis roots for his former teammates.
''I've got a lot of good buddies over there and you want to see them be successful,'' he said. ''I'm pulling for them. Friends go a long ways past the game, and I don't want to see them fail.''
---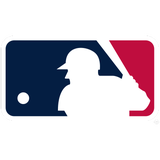 Get more from Major League Baseball
Follow your favorites to get information about games, news and more
---