Major League Baseball
Major League Baseball
Early injuries hinder contenders
Published
Apr. 15, 2013 9:17 a.m. ET

The Los Angeles Dodgers and San Diego Padres play again Monday night, but UFC-inspired fans anticipating an all-out donnybrook likely will be disappointed.
San Diego's Carlos Quentin — who charged the mound last Thursday, leaving Zack Greinke with a broken collarbone — is serving an eight-game suspension and won't play. The setting — Dodger Stadium, on Jackie Robinson Day, with Robinson's family in attendance — isn't appropriate for the home team to create a sideshow by avenging Greinke's expected two-month absence.
Frankly, the question of whether the Dodgers should plunk a Padre or two is the least of the team's concerns.
While the Cincinnati Reds and Toronto Blue Jays also received unsettling injury news during the past several days — more on them later — the Dodgers' predicament might be the most bewildering.
Even without Greinke, the Dodgers' most pressing issue is their lineup — not the pitching staff.
The Dodgers were shut out twice by the Arizona Diamondbacks over the weekend. Don Mattingly's team is lucky to be 7-5, considering it has managed more than four runs in a game only twice this season. The extent of the Dodgers' offensive futility in the National League — second-most shutout losses, second-fewest runs scored — is staggering when considering the names in their everyday lineup: Carl Crawford, Matt Kemp, Adrian Gonzalez, Andre Ethier.
Apparently, the Dodgers miss Hanley Ramirez more than expected. The shortstop hasn't played during the regular season because of a right thumb injury that required surgery. Ramirez's replacements have combined to hit .179, and he isn't expected to return until May — leaving a noticeable void at a position that had been counted on for significant offensive production.
Kemp hasn't been the force he was in 2011 (or early 2012), with a .459 OPS and zero home runs through 12 games. But the Dodgers' offensive woes go beyond one player. In the words of one scout who has watched them this season, the hitters show "no team concept" and a lack of situational hitting. The Dodgers are swinging the way they did during the season-ruining 4-9 stretch last August and September, when they scored three runs or fewer 11 times in the 13 games.
Kemp has the ability to eclipse those weaknesses all by himself. But until that happens, the Dodgers are stuck with an offense that has produced the fewest runs of any team in the majors this year . . . outside of the two Florida-based offensive juggernauts.
Meanwhile, Chris Capuano will replace Greinke in the rotation beginning Tuesday against the Padres. The left-hander is a capable substitute. Capuano had a 3.72 ERA in 33 starts last year, and he won't be expected to pitch like an ace. The Dodgers' rotation is 6-4 with a 2.17 ERA this season, and Greinke is only part of the reason. Clayton Kershaw is arguably the NL's top pitcher, Josh Beckett took a shutout into the ninth inning Sunday, Chad Billingsley's elbow appears sound, and rookie Hyun-Jin Ryu has made an immediate impact.
Clearly, the Dodgers would be better with Greinke — particularly in an NL West often dominated by pitching. But the Dodgers signed Greinke largely because they had the financial resources to do so, not out of an obvious need. Now, the underlying concern is that the Dodgers' seemingly limitless depth has disappeared. Of their three reserve starters at the end of spring training, Capuano has been pressed into service, Aaron Harang was dealt to Seattle, and Ted Lilly has refused to continue his minor league rehabilitation assignment, according to MLB.com. That could result in Lilly being released or traded.
Has the Reds' luck run out?
The Reds have their own pitching turmoil, with ace Johnny Cueto headed to the disabled list because of a strained latissimus dorsi muscle, according to FOXSports.com senior national baseball writer Ken Rosenthal. The Reds faced no such setbacks during the regular season last year, when they had five pitchers make 30 or more starts. (Four of them finished with ERAs below 3.75.)
The baseball gods simply won't allow that to happen two years in a row. Without Cueto, Cincinnati has only one healthy starter — Mat Latos — with a sub-5.00 ERA this year. Left-hander Tony Cingrani, with five relief innings in his major league career, is the frontrunner to replace Cueto.
The timing is particularly troublesome for the Reds, who just gave up on the Aroldis Chapman-as-a-starter experiment (again) and don't have reliever Sean Marshall (left shoulder tendinitis) to stabilize the late innings. The Reds have lost five straight, including three to the Pirates, and may need to win a few 8-6 games at Great American Ballpark until the rotation normalizes.
It would help if Joey Votto saw more pitches to hit; Cincinnati's former MVP has walked an astonishing 20 times, by far the most in the majors this season.
You feel sorry for the Blue Jays, don't you?
The Blue Jays (5-7) have been the most star-crossed team in baseball this year. Maligned for their slow start, they weren't even able to celebrate Friday's win over Kansas City because Jose Reyes — the lone ex-Marlin who has performed to expectations — was lost until the All-Star break with a severely sprained left ankle.
Reyes is one of baseball's rarest players — a true difference-maker on both sides of the ball. Manager John Gibbons must replace him in two different ways, in the leadoff spot and as an everyday shortstop. The Jays don't have one player with the skill set to fill both job descriptions, so the roles of multiple players have changed in mid-April – an ominous way to start the season.
Initially, at least, Gibbons has elevated Emilio Bonifacio to the leadoff spot. Bonifacio started Saturday in right field — a position he's never played more than 15 times in a given season. Jose Bautista, the All-Star Game starter in right the past two seasons, has shifted to third base — where he made no starts last year. Munenori Kawasaki came up from the minors to replace Reyes at shortstop, with Maicer Izturis remaining at second base . . . for now. Very soon, Izturis could be the Toronto shortstop.
To summarize: A long-term injury to the Jays' most electrifying player has resulted in at least three regulars moving to different positions — on a team that began the season playing poor defense.
What could go wrong?
Let's be clear: The weekend in Kansas City wasn't a disaster. The Jays won the series and would have swept it, if they'd been able to hold a 2-1 lead Sunday afternoon. R.A. Dickey and Brandon Morrow answered questions from rotation skeptics (like me) with quality starts on back-to-back days. But after losing Reyes and making significant changes to their defensive alignment, the Blue Jays must win in a very different way than they had rehearsed for all those weeks in spring training.
If the Jays hadn't acquired Reyes at all, they would have been viewed as a contender but far from an overwhelming favorite. That accurately describes where they are now.
---
---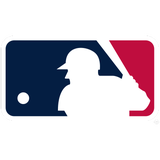 Get more from Major League Baseball
Follow your favorites to get information about games, news and more
---