Major League Baseball
Major League Baseball
Dodgers use two big innings to rout Rockies
Published
May. 26, 2009 2:24 a.m. ET

Even without Manny Ramirez, the Los Angeles Dodgers are having no trouble scoring runs.

The Dodgers used two big innings - a seven-run fourth and an eight-run seventh - to rout the Colorado Rockies 16-6 on Monday.

James Loney, Russell Martin, Juan Castro and Matt Kemp had three hits each and Juan Pierre had a bases-loaded triple for the Dodgers, who matched their season high with 19 hits.

Will Ohman (1-0), the third pitcher for Los Angeles, picked up the win.

"Throughout the lineup we have guys that can hit for power and guys that can run," Pierre said. "I don't think pitchers like to see our lineup when we're swinging the bats like we are."

Ramirez was suspended for 50 games on May 7 for using a banned drug. Since then, the Dodgers are 10-7 and have scored 100 runs.

"When you look at our guys the way they're lined up, we can score runs," Dodgers manager Joe Torre said. "We're going to make contact for the most part, we're not going to swing and miss a whole lot. We have a very deep bench and a very deep lineup. We're going to make pitchers work to beat us."

The Dodgers sent 11 batters to the plate in the fourth to break open a scoreless game. Orlando Hudson, Casey Blake, Kemp and Loney opened the inning with consecutive singles, and Jamie Hoffman hit a sacrifice fly to make it 2-0. After Castro singled home Loney, pitcher Eric Stults walked and Pierre followed with a triple into the left-centerfield gap to clear the bases and make it 6-0.

"Huge hit by Pierre," Torre said. "He's been getting some huge hit for us. He's having some good swinand gs at the ball."

Joel Peralta relieved Jorge De La Rosa (0-5) and gave up an RBI single to Martin to make it 7-0 before striking out Hudson and getting Blake to fly out to the wall in center to end the inning.

De La Rosa had six strikeouts and struck out the side in the third before the fourth.

"I was feeling fine," he said. "One bad inning kills me every time."

The Rockies trailed 7-1 before climbing back into the game in the fifth. Stults walked the bases loaded with one out before giving way to Jeff Weaver. Ryan Spilborghs grounded out to first to drive in Dexter Fowler, Brad Hawpe followed with a two-run double and Garrett Atkins sliced an RBI single to center to make it 7-5. Hawpe had two doubles and three RBIs for the Rockies.

Colorado cut the deficit to one on Troy Tulowitzki's sacrifice fly in the sixth, but the Dodgers pulled away in the seventh.

Hoffman doubled home one run and Castro hit a two-run single to center to make it 10-6. Alan Embree relieved Jason Grilli and after Ohman sacrificed the runners ahead a base, the Dodgers had five straight hits to make it 15-6.

"With the group we've group they've got here whoever you run out there this team will be able to score runs," Pierre said. "In this park you can never have enough runs and that was evident today early."

Los Angeles sent 13 batters to the plate in the inning.

"We battled back to one run away," Rockies manager Clint Hurdle said. "Then you're trying to get an inning or maybe two to give you a chance to put up some zeros and score another run and tie it or take the lead and you can't even get through the next inning."


Notes


Before the game Rockies 1B Todd Helton was presented with a plaque in recognition for his 2,000th career hit. Helton reached the milestone May 26 at Atlanta. ... Dodgers OF Andre Ethier (toe) missed his second straight game, and SS Rafael Furcal (back) was scratched from the lineup. ... Helton left the game in the fifth inning with migraine symptoms. ... Dodgers 2B Orlando Hudson extended his hitting streak to 15 games. ... The eight-run inning was a season high for Los Angeles.
---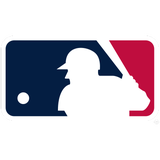 Get more from Major League Baseball
Follow your favorites to get information about games, news and more
---