Major League Baseball
Major League Baseball
Dodgers-Nationals Preview
Updated
Mar. 4, 2020 8:02 p.m. ET

WASHINGTON -- - Rich Hill has been thorough a lot this season, so one more day of waiting to pitch doesn't seem to faze the veteran lefty of the Los Angeles Dodgers.
Hill was slated to pitch Game 2 of the National League Division Series on Saturday in Washington, but rain during the afternoon and a rainy forecast Saturday night pushed the game back to 1:08 p.m. Sunday at Nationals Park. The Dodgers lead the series 1-0.
"It is what it is. You can't control the weather," said Hill, 36, standing in the Dodgers clubhouse less than one hour after the game was postponed. "I am going to get ready for tomorrow."
Dodgers manager Dave Roberts supported the decision by Major League Baseball.
"I think it was the right call. We will still go with Rich," Roberts said.
Hill was on the disabled list from July 20 to August 24 with a left middle finger blister. During that time, on August 1, he was traded by the Oakland A's to the Dodgers in a deal that also sent outfielder Josh Reddick to Los Angeles.
"The blister is not an issue," said Hill, who has not pitched in the postseason since 2007, when he was with the Chicago Cubs.
Hill will be opposed by Washington right-hander Tanner Roark, a University of Illinois product who grew up as a fan of the Chicago Cubs. Hill was 12-5 with a 2.12 ERA this season while Roark was 16-10, 2.83. It will be the first postseason start for Roark, who pitched out of the bullpen in the NLDS in 2014 against the San Francisco Giants.
"Hopefully Tanner goes out there and pitches a great game," said Washington lefty Gio Gonzalez, who is slated to start Game 3 in Los Angeles.
Major League Baseball commissioner Rob Manfred was in Washington on Saturday and announced the rainout about one hour before the scheduled first pitch. Game 3 is still slated for Monday in Los Angeles.
"We thought it was better for fans to let them know early and let them know that we're going to be at one o'clock tomorrow when the weather is supposed to be good," Manfred said. "We're going to stay with the same schedule for the rest of the series. We do east-to-west travel like this during the regular season. It's not ideal, but doable."
Washington second baseman Daniel Murphy lauded the decision.
"Everybody came in here prepared to play, not only in this clubhouse but in the Dodgers' clubhouse," said Murphy, has been dealing with a glute injury. "We'll have to see tomorrow. You get to go home at a decent hour, spend some time with your family.
"It'll be a quick turnaround, but hats off to Major League Baseball for canceling this early. I'm sure they didn't want either pitcher to get out there and get caught in a situation where you lose one of them, especially in a short series like this."
Roberts said Saturday that rookie Julio Urias, who made his MLB debut May 27, is slated to pitch Game 4 for the Dodgers on Tuesday. He was unbeaten in his last 14 games (11 starts), and Los Angeles won both of his starts against the Nationals in regular-season play.
"It will be the biggest moment in his Major League career," Roberts said.
Sunday was originally slated to be a travel day for the two teams.
The Dodgers took a 1-0 series lead on Friday in Washington with a 4-3 victory as Clayton Kershaw got the win while going five innings. Washington starter Max Scherzer was tagged with the loss after going six innings. Neither bullpen allowed a run in Game 1.
NOTES: Dodgers RHP Kenta Maeda (16-11, 3.48) will face Nationals LHP Gio Gonzalez (11-11, 4.57) on Monday in Game 3 of the NLDS. ... Washington RHP Stephen Strasburg (15-4, 3.60), who is not on the NLDS roster due to a strained flexor mass, pitched off the mound in the bullpen on Friday and hopes to be ready for the next round if Washington can advance. He last pitched Sept. 7. ... Nationals OF Chris Heisey, who struck out as a pinch hitter on Friday, played in 33 games for the Dodgers in 2015. Washington 1B Clint Robinson, who had a pinch-hit double Friday, played for Los Angeles in 2014. Nationals LF Jayson Werth played for the Dodgers in 2004-05. ... Dodgers president Stan Kasten was Nationals president from 2005-10. ... Dodgers Hall of Fame LHP Sandy Koufax (1955-66), a native of Brooklyn, was in the Los Angeles clubhouse after the Friday win and was slated to attend Saturday's game as well. "It's always great when he is around," Dodgers manager Dave Roberts said. "He just gives a very good perspective on things, and he's watched a lot of Dodgers baseball. He was in my office and we talked a lot about pitching and the postseason."
---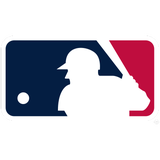 Get more from Major League Baseball
Follow your favorites to get information about games, news and more
---