Major League Baseball
Major League Baseball
Dodgers beat World Series champion Giants 2-1
Published
Apr. 1, 2011 6:58 a.m. ET

Don Mattingly's phone buzzed with text messages of good luck to the new Los Angeles Dodgers manager on opening day. The man who had groomed him for the job didn't check in.
No slight intended, though. Retired manager Joe Torre was in Hawaii on Thursday, having talked to Mattingly a few days earlier. Now it was time for his protege to go to work on his own.
''No Vince Lombardi today,'' he said. ''We've been laying out what we expect from guys all (spring) camp long.''
And the Dodgers lived up to it in a 2-1 win over the rival San Francisco Giants.
Clayton Kershaw struck out nine in seven dominant innings and Matt Kemp scored the go-ahead run on a throwing error by catcher Buster Posey in the sixth inning, making Mattingly the first rookie manager to beat the defending World Series champions on opening day since Lou Piniella debuted with the Yankees on April 8, 1986.
''It feels good. You're not going to get too giddy,'' he said, a book entitled ''Wisdom'' by UCLA coaching legend John Wooden sitting on his desk.
Kershaw (1-0) allowed four hits and walked one. The 23-year-old struck out three of the four batters he faced in the first, giving him 500 strikeouts in his career.
''I'm glad I got the opportunity to do it,'' he said, explaining his goal is ''keep getting better. If you don't get better, you'll get worse.''
Rod Barajas, replacing the departed Russell Martin as the Dodgers' starting catcher, was impressed with Kershaw's even temperament.
''Clayton is special. He's got a gift,'' Barajas said. ''He just continues to develop and gets better every time he goes out there. He makes a couple bad pitches and he's able to stay at the same level.''
Jonathan Broxton, back in the closer's role after losing it in the second half of last season, gave up a one-out homer to Pat Burrell in the ninth but hung on for the save after a scoreless eighth by Hong-Chih Kuo.
''It's better than a walk. You never want to walk anybody,'' Broxton said about the homer. ''I felt fine. Last year is last year. I ain't going to talk about it.''
Frank McCourt watched from the owner's box as his legal tussle with ex-wife Jamie McCourt over ownership of the Dodgers continues into a second season.
Tim Lincecum (0-1) gave up an unearned run and five hits in seven innings for San Francisco. The two-time Cy Young Award winner struck out five and walked three in his third consecutive opening-day start.
''I felt like I had a good rhythm going,'' he said. ''Other than that, it was just location more than anything that kind of hurt me. But I was able to iron that out and stayed consistent.''
Kemp walked with one out and James Loney followed with a grounder to shortstop Miguel Tejada, who threw the ball away trying for the force, allowing Kemp to take third. Lincecum hit former teammate Juan Uribe in the hip with his next pitch to load the bases.
Posey, the NL Rookie of the Year last season, blocked a pitch in the dirt and tried to pick off Kemp, who took too big of a lead. The throw got past Pablo Sandoval, allowing Kemp to score.
''I just thought, especially with the ball in the dirt, I might have had a chance of catching him there with his head down. I wouldn't have thrown it if I didn't think he was (too far off the bag),'' Posey said. ''His body blocked Pablo off from it. It was an instinctual play, and I just didn't execute it.''
The Dodgers added a run in the eighth on Loney's RBI double off Santiago Casilla after Kemp walked and stole second.
The Giants had two other errors, in addition to Posey's passed ball in the second, and they could have had a fourth. Center fielder Andres Torres would have been charged with an error for overrunning Uribe's bloop single, but Uribe was thrown out trying to take the extra base in the second.
Four of the Giants' five hits were singles, including a grounder behind first base by rookie Brandon Belt in his major league debut.
NOTES: Giants LHP Barry Zito wore a neck brace to the park after being involved in a car accident a night earlier. He was sent for more tests on his neck and back. Manager Bruce Bochy said he was optimistic Zito could make his scheduled start Sunday. ... At 23 years and 12 days, Kershaw was the youngest opening-day starter for the Dodgers since Fernando Valenzuela, who was 22 when he opened in 1983.
---
---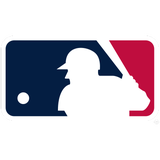 Get more from Major League Baseball
Follow your favorites to get information about games, news and more
---