Major League Baseball
Major League Baseball
Dodgers 4, Cardinals 3
Published
Jun. 10, 2010 7:17 a.m. ET

Jonathan Broxton got another save, this one with the help of a fortuitous bounce on the warning track and the short fences at Dodger Stadium.
Albert Pujols had to hold up at third on a two-out ground-rule double by Yadier Molina, and Broxton retired Randy Winn on a grounder to preserve a 4-3 victory for Los Angeles over the St. Louis Cardinals on Wednesday night. Molina's opposite-field drive to right-center fell just out of the reach of Gold Glove center fielder Matt Kemp, who lunged for the ball before it hopped over the 8-foot wall.
``Usually he doesn't hit balls too deep to right field. If he hits the ball deep, it's going to be to left-center, so he kind of surprised us,'' Kemp said. ``He got good wood on it and it kept carrying. I'm just glad it didn't hit my glove and that it bounced over the wall, because Pujols would have scored and the game would have been tied.''
The save was Broxton's 16th in 18 attempts, and certainly one of his shakiest this season.
``There's no question that was a big break on our part,'' Dodgers manager Joe Torre said. ``I wondered if Kemp was playing deep enough when Yadier got up there. But as it turned out, it worked out fine for us. I said to Kemp: `I'm glad you didn't catch up to it.'''
Manny Ramirez hit a two-run homer and Blake DeWitt also had two RBIs as the Dodgers completed a three-game sweep of the team they swept in the first round of last year's playoffs.
James Loney tied a career high with four hits, helping Los Angeles extend St. Louis' losing streak to a season-worst four games and dropping the Cardinals one game behind first-place Cincinnati in the NL Central.
The Dodgers' 23rd win in 30 games increased their NL West lead to one game over the San Diego Padres, who were rained out in New York.
Clayton Kershaw (6-3) struck out 10 in seven innings, the fifth time he's reached double digits in 64 big league starts. The 22-year-old left-hander fanned six of his first 10 batters before giving up a three-run homer to Ryan Ludwick that sliced the Dodgers' lead to 4-3 in the fourth. It snapped a streak of 43 homerless innings by Kershaw.
``The one pitch to Ludwick I'd like to have back, obviously,'' Kershaw said. ``He did what he was supposed to do with a hanging breaking ball.''
Ludwick nearly put the Cardinals ahead in the sixth, but his bid for a two-run homer was caught by Ramirez a couple of feet from the left-field fence.
``Russell (catcher Russell Martin) said it got in on him just enough. But he's strong and he's got some pop,'' Kershaw said. ``It was another pitch I just missed up, and he almost made me pay again.''
This was the first time the Dodgers swept St. Louis at home in a three-game series since July 1988, the year of their most recent World Series title. The only other season that the Cardinals failed to win a game at Dodger Stadium during the regular season was 1976 (0-6).
Adam Wainwright (8-4) gave up four runs, eight hits and a season-high five walks in six innings. The right-hander, who retired the final 18 Milwaukee batters he faced last Friday in a two-hitter to record his first shutout in the majors, fell behind 4-0 after three innings against the Dodgers.
The four earned runs against Wainwright tied a season worst and matched his combined total from his previous four starts.
``We made him work. We worked counts and got walks,'' Kemp said. ``He had to throw strikes to get ahead, and he wasn't getting ahead in the beginning and we made him pay.''
Ramirez opened the scoring in the first, driving a 2-1 pitch to right-center for his 551st career homer and fifth this season after a two-out double by Andre Ethier.
``I was behind in the count a lot early on,'' Wainwright said. ``They have some great hitters over there, so you've got to get ahead of them and not put yourself in hitter's counts continuously, like I did. Ethier and Manny just made good swings on me in the first inning. Those weren't terrible pitches - not exactly the pitch I'm trying to throw, but not pitches that usually get hit in the gap and get hit for home runs.''
DeWitt increased the margin to 4-0 in the third with a two-run single before the Cardinals answered back with Ludwick's 10th homer and third of the series. Ludwick is hitting .467 with runners in scoring position, the best mark in the majors.
NOTES: Kershaw is averaging an NL-best 10.43 strikeouts per nine innings. ... Arkansas State RHP-3B Drew Benes, whose father Andy and uncle Alan both pitched for the Cardinals, was selected in the 35th round of the amateur draft by St. Louis. He was 1,069th overall. ... Winn was 0 for 4 on his 36th birthday. ... Ethier is 11 for 40 with two RBIs in 10 games since returning from the disabled list, after missing the previous 15 games because of a broken right pinky.
---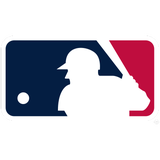 Get more from Major League Baseball
Follow your favorites to get information about games, news and more
---