Major League Baseball
Major League Baseball
Cubs close, but Sarge knows what can happen in a hurry
Updated
Mar. 4, 2020 4:20 p.m. ET

NEW YORK (AP) Once in a while, Gary Matthews relives how close his Chicago Cubs came to reaching the World Series.
Actually, a little more often.
''Wow,'' he said. ''Think about that every day.''
With his former team just one win from its first World Series trip since 1945, fans everywhere already are envisioning the excitement at Wrigley Field. The Cubs lead the Los Angeles Dodgers 3-2 in the NL Championship Series and can clinch the pennant in Game 6 on Saturday night.
Matthews knows well that feeling of anticipation. Too well, in fact.
In 1984, Matthews hit two home runs in Game 1 of the best-of-five NLCS as the Cubs romped over San Diego 13-0. The popular left fielder nicknamed Sarge contributed to a win in Game 2, too.
But with a frenzied city preparing to host the Fall Classic, the Cubs went to the West Coast, dropped three in a row to the Padres and lost their chance.
In 2003, Matthews was the Cubs' hitting coach under manager Dusty Baker. Chicago rushed to a 3-1 lead in the NLCS over the Florida Marlins, but once again lost three straight and got eliminated.
Matthews still has a home in Chicago, and would love to soak up the World Series atmosphere at Wrigley. Maybe throw out a first ball along the way.
But he's acutely aware that things can fall apart quickly. Especially when the Cubs are involved.
''My stomach is actually turning even now realizing they only need one more game,'' he said Friday. ''Been there ... didn't get it done.''
''It would be nice to talk about something else besides `they almost made it.' Or, favorite line of the Cubs or in Chicago - `wait till next year,'' he said. ''Then we can put that to bed.''
That's even before they can take aim at the Billy Goat Curse and try to win their first crown since 1908.
Matthews got more than 2,000 hits and scored more than 1,000 runs in an All-Star career. He was the 1983 NLCS MVP for Philadelphia when he homered three times and drove in eight runs in a four-game series with the Dodgers. He homered in the World Series that year as the Phillies lost to Baltimore.
The next year, he was traded late in spring training to the Cubs. Matthews led the majors in on-base percentage in 1984, teaming with Ryne Sandberg and Rick Sutcliffe to help Chicago make its first postseason appearance in nearly 40 years. In the deciding Game 5 against the Padres, the Cubs took a 3-0 lead into the sixth inning before it got away.
''Talk with Ryne Sandberg, he thinks about it every single day,'' Matthews said.
The disappointment of that near-miss was still in his mind two decades later when Matthews was in the dugout as the Cubs took on the Marlins.
''Realizing the history of the Cubs, not winning since 1908, that we can finally put that goat to rest,'' he said. ''He's still - baaaaaaah - out there.''
In Game 6 of the 2003 NLCS, with the Cubs one win from earning that elusive World Series spot, they took a 3-0 lead into the eighth inning. In what became known for the night fan Steve Bartman deflected a foul fly, Chicago let it get away. The next day, the Cubs fell in Game 7.
''Six outs. That close,'' Matthews said.
Matthews was visiting the New York area this weekend to see a son who works for Major League Baseball. Another son, Gary Jr., was an All-Star outfielder.
The 66-year-old Matthews enjoyed a good run as a player, coach and broadcaster in the big leagues. He's now rooting hard for Kris Bryant, Anthony Rizzo and these Cubs to finally break the jinx.
''I think they have as good a chance as any of the Cubs teams,'' he said, smiling, ''since 1908.''
---
---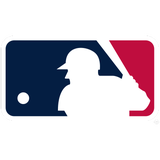 Get more from Major League Baseball
Follow your favorites to get information about games, news and more
---