Major League Baseball
Major League Baseball
Cubs 11, Mets 1
Published
May. 25, 2011 1:32 a.m. ET

Mets manager Terry Collins delivered a simple message to his team before its first game since owner Fred Wilpon's frosty comments about three of the club's biggest stars were published.
Focus on what you can control, he said.
A little more concentration sure would have helped Tuesday night.
Backup catcher Ronny Paulino committed two of New York's season-high three errors, and the Mets lost 11-1 to the Chicago Cubs in the opener of a three-game series.
''We're going to move on. Just chalk it up as a game we didn't play very good,'' Collins said. ''We didn't catch the ball as well as we can. We didn't pitch as well as we can.''
Collins and the Mets returned to the field for the first time since The New Yorker posted a profile of Wilpon on its website that contained some sharp criticism of David Wright, Jose Reyes and Carlos Beltran - the latest in a long line of mishaps for the stumbling franchise.
''I think everyone was surprised by the comments,'' general manager Sandy Alderson said. ''But there's nobody who's more passionate about the Mets, has more empathy for the players, than Fred. I think that we all get caught up in the emotion from time to time and perhaps say some things that on reflection probably were not well chosen.''
There was more turmoil Tuesday when Sports Illustrated posted an article on Wilpon, who told the magazine the team is ''bleeding cash'' and could lose up to $70 million this year. He also said the club might slash payroll next year, and there could be an agreement within three weeks to sell a minority share of the team.
Alderson said he had not seen the SI article so he couldn't comment on Wilpon's remarks in the story.
Collins said the pregame meeting was planned before the profile of Wilpon put the Mets on the back page of New York tabloids for all the wrong reasons again. But the message was going to be about continuing to play the game the right way through a rash of injuries that put Wright and first baseman Ike Davis on the disabled list.
New York cleared the air, then struggled on a cool night at Wrigley Field. Ryan Dempster limited the Mets to one run in seven innings and Starlin Castro finished with three hits and two RBIs for the Cubs.
''It was just nice for us,'' Dempster said. ''We scored some runs, we took advantage of a big error there, scored a bunch, like four runs after that. A good victory for us.''
Beltran and Reyes spoke to Wilpon before the game on a speakerphone in Collins' office, and a spokesman for the team said he was trying to reach Wright, who flew to Los Angeles on Monday to get his injured back examined by a specialist.
Most of The New Yorker article deals with Wilpon's upbringing in Brooklyn, his real estate business and his relationship with Bernard Madoff. But the owner really let loose during New York's 4-3 loss to the Houston Astros on April 20, when the Mets dropped to 5-13.
Sounding a lot like the team's frustrated fan base, Wilpon disparaged the Mets' play, called the franchise ''snakebitten,'' and made a couple of stinging comments about three key players.
-On the oft-injured Reyes, who can become a free agent at the end of the season, and speculation he could be in line for a big new deal: ''He thinks he's going to get Carl Crawford money,'' Wilpon said. ''He's had everything wrong with him. He won't get it.''
Crawford signed a $142 million, seven-year contract with the Boston Red Sox last winter.
''The only thing I can control right now, like I said before, is continue to play,'' Reyes said. ''You know he's the boss. He can say whatever he wants to.''
-On Beltran: ''He's 65 to 70 percent of what he was,'' Wilpon said.
''I feel that right now what is important is I'm healthy and I'm back playing,'' Beltran said. ''I'm enjoying the game. I don't feel 70 or 65, I feel 100 percent and I'm glad that I'm here helping this team.''
-On Wright, a five-time All-Star third baseman and the face of the franchise: ''A really good kid. A very good player. Not a superstar.''
Wright, who didn't travel with the team to Chicago, released a statement though his agent Monday calling Wilpon ''a good man'' who is ''obviously going through some difficult times.''
Wilpon is facing a multimillion dollar lawsuit filed by a court trustee seeking to recover money for victims of the Madoff Ponzi scheme. The Mets received a loan from Major League Baseball in November to help cover expenses, and Wilpon and his son, Jeff, are looking into selling part of the team.
''Obviously, there's a lot more factors going on here than just an owner of a baseball team,'' said outfielder Jason Bay, who left in the seventh inning with a stiff right calf but said he was fine. ''There's a lot of things that we don't even know about, so I can't pretend to know and then pretend to speculate on what's going to happen. Like I said, it's just kind of an unfortunate turn of events.''
NOTES: Mets LHP Johan Santana was back on the mound for the first time since he had shoulder surgery last September. The team said he made 25 throws from the rubber on Monday. ... Mets OF Angel Pagan (strained left oblique) went 1 for 3 and walked twice in a rehab game with Class-A St. Lucie. He is expected to play for St. Lucie again on Wednesday, then make an appearance with Triple-A Buffalo on Thursday. ... The gametime temperature was 45 degrees.
---
Jay Cohen can be reached at http://twitter.com/jcohenap
---
---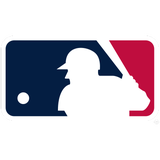 Get more from Major League Baseball
Follow your favorites to get information about games, news and more
---