Major League Baseball
Major League Baseball
Crosby powers A's to win over Blue Jays
Published
Apr. 18, 2009 5:01 a.m. ET

Bobby Crosby finally got a little something to smile about on Friday night.

Crosby drove in three runs and Matt Holliday hit a go-ahead RBI double in the seventh inning, leading the Oakland Athletics to an 8-5 win over the Toronto Blue Jays.

Crosby lost his starting shortstop job to Orlando Cabrera in spring training, and struggled defensively while learning a couple of new positions. He managed just one hit in his first five games but his three-run triple against Toronto helped Oakland erase a 5-1 deficit.

"It's been no fun," Crosby said of becoming a utilityman. "I want to be a starting shortstop and I still feel that at some point I will be. But, for the time being, this is what I've got to do to help the team win so that's what I'm doing."

Andrew Bailey (2-0) struck out four in two scoreless innings to earn the win. Michael Wuertz and Santiago Casilla each got three outs before Brad Ziegler worked the ninth for his third save.

"The relievers did it tonight and a lot of credit should go to them," Oakland manager Bob Geren said.

Bailey has not allowed a run in six appearances this season.

Oakland scored four times in the fourth to tie it at 5 and went ahead for good in the seventh. Orlando Cabrera led off with a walk and scored on Holliday's one-out double to center off Brandon League (1-1).

Marco Scutaro hit a leadoff homer in the first inning and Aaron Hill had a two-run shot for Toronto. David Purcey gave up five runs and four hits in 3 2-3 innings.

Hill hit his fourth homer of the season in the Blue Jays' four-run third inning. Kevin Millar's double scored two runs, the second coming home on center fielder Ryan Sweeney's error.

Oakland responded in the fourth. Jack Cust and Kurt Suzuki singled and Mark Ellis walked to load the bases for Crosby, who drove a fastball into the gap in left-center.

"That was a huge hit for us tonight," Suzuki said. "For it to come from him was definitely great. Everybody knows what he's been going through the past month and a half."

Ryan Sweeney grounded out but Crosby scored on a wild pitch to tie it at 5. Catcher Michael Barrett landed awkwardly on a weight in Oakland's on-deck circle as he threw to the plate trying to get Crosby and left with an injured right shoulder. Barrett, who was taken to a hospital for X-rays, was replaced by Rod Barajas.

Oakland added two insurance runs in the eighth. Suzuki doubled and scored on a single by Ellis, who stole second, went to third on a wild pitch and came home when Sweeney grounded into a fielder's choice.

Josh Outman allowed five runs, three earned, and five hits in four innings for Oakland. He struck out five and walked four.

"I've got to make it through the fifth," Outman said. "I'm killing the bullpen."


Notes


Blue Jays OF Alex Rios finished 0-for-4 and is hitless in his last 14 at-bats. ... Oakland INF Nomar Garciaparra returned to the lineup for the first time since leaving Tuesday's game with a sore right calf, but was the designated hitter to keep him off the turf. Geren said Garciaparra likely will play in the field on Saturday. ... Oakland 3B Eric Chavez (right shoulder) will not play until Sunday at the earliest, Geren said. Chavez jammed his surgically repaired shoulder diving back to first base last Friday and hasn't played since Sunday. ... Oakland RHP Joey Devine (right elbow) will make his third visit to surgeon Dr. James Andrews on Monday. Devine, who is on the 60-day DL, had a bone scan and a CT scan last week.
---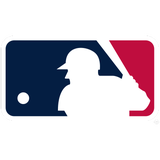 Get more from Major League Baseball
Follow your favorites to get information about games, news and more
---