Major League Baseball
Major League Baseball
Crawford booed as Red Sox fall to 2-10
Published
Apr. 15, 2011 1:00 a.m. ET

The fans booed Carl Crawford, the star with the $142 million contract and .137 batting average.
He doesn't blame them.
The fleet left fielder who was supposed to bring hits and excitement to the Boston Red Sox went 0 for 5 Friday night in the Toronto Blue Jays' 7-6 win and has just 7 hits — six of them singles — in 51 at-bats this season.
''They have to boo,'' Crawford said. ''I'm playing real bad. We're playing real bad as a team so you definitely understand. You can't be upset about that. You kind of feel their frustration a little bit. We're frustrated, too.''
Crawford was called out on a grounder in the first inning that he appeared to beat out, then popped to third in the third, grounded to first in the fourth, flied to left in the seventh and struck out leading off the ninth after the Red Sox cut the lead to 7-6 with three runs in the eighth.
''It's not going to mean anything tomorrow because we lost,'' manager Terry Francona said of the rally, ''but, always, we've got to give ourselves a chance. We're looking for positives.''
The loss dropped Boston to 2-10, baseball's worst record and a tie for the worst in club history.
Might Crawford's luck change if he batted elsewhere in the lineup?
''I don't know,'' he said. ''All my luck right now has been bad wherever (I hit).''
The Red Sox signed Crawford to a seven-year free-agent contract after he hit higher than .300 in five of his last six seasons with Tampa Bay.
Teammate Dustin Pedroia had some advice for him.
''Just relax,'' he said. ''It's baseball. We've all gone through these stretches but we need him, man. We've seen what kind of player he is. You've just got to take a deep breath and go play. That's it. Just play through everything.''
Jose Bautista singled in the go-ahead run for Toronto in a four-run seventh inning.
The Red Sox did hit two homers after managing just seven in their first 11 games, but finished with only five hits.
Brett Cecil (1-1) gave up those homers to Pedroia and Kevin Youkilis in the third when Boston went ahead 3-0. Toronto tied it on Corey Patterson's two-run double in the fifth and Travis Snider's RBI double in the sixth.
Bobby Jenks (0-1) started the seventh for Boston and allowed all four runs, making it 7-3.
The Red Sox scored three in the eighth on an RBI single by Jed Lowrie and a two-run double by Marco Scutaro, but Jon Rauch pitched the ninth for his third save.
The Blue Jays improved to 7-6, coming from behind in five of those wins.
''They are all good wins,'' manager John Farrell said.
They nearly took a 2-0 lead in the first when Adam Lind's drive down the right field line was ruled a two-run homer by first base umpire Paul Nauert. Francona disputed the call. The umpires reviewed it and ruled the ball foul. Lind then grounded out. It was the ninth replay review ever at Fenway Park and sixth that was overturned.
The Red Sox went ahead against Cecil when Pedroia hit his second homer of the season, a solo shot. Adrian Gonzalez then walked and Youkilis followed with his first homer. David Ortiz then walked, but Cecil retired his remaining 11 batters before being replaced by Jason Frasor to start the seventh.
''This team is not going to quit and neither am I,'' Cecil said. ''I feel great about tonight. Two bad pitches and that was it.''
The Blue Jays began chipping away in the fifth when Clay Buchholz walked Juan Rivera and Jayson Nix and both scored on Patterson's double. In the sixth, they tied the score at 3 when Snider doubled home Lind, who had walked.
In the seventh, Jenks retired just one of the five batters he faced.
Nix led off with a walk and took third on a single by Yunel Escobar before Patterson struck out. Bautista then singled Nix home, putting Toronto on top 4-3, and Escobar took second. Lind singled in Escobar, and with Aaron Hill at bat, Bautista and Lind pulled off a double steal. Then Bautista scored and Lind took third on a wild pitch.
Hill followed with an RBI single, chasing Jenks, and Felix Doubront ended the inning by retiring the next two batters.
Notes: The Red Sox also were 2-10 in 1925, 1927 and 1996. ... Before the game, Gonzalez signed a $154 million, seven-year contract running from 2012 to 2018. He already was signed for $6.3 million for this year. ... Escobar has reached base in all 10 games he's played. ... Patterson has six RBIs in four games since coming off the disabled list. ... Toronto placed IF Edwin Encarnacion on the bereavement list and recalled IF Mike McCoy and LHP Luis Perez from Triple-A Las Vegas. Lind's seventh inning single snapped an 0 for 15 slump. ... Buchholz tied his career high with five walks.
---
---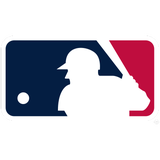 Get more from Major League Baseball
Follow your favorites to get information about games, news and more
---