Major League Baseball
Major League Baseball
Casey McGehee's move to Giants a homecoming of sorts
Published
Feb. 27, 2015 6:23 p.m. ET

SCOTTSDALE, Ariz. (AP) Casey McGehee has been everywhere on the baseball map.
He played high school ball near Santa Cruz, California, played collegiately at Fresno State and then began a tour that took him to Chicago (Cubs), Milwaukee (Brewers), Pittsburgh (Pirates), New York (Yankees), Japan (Tohoku Rakuten Golden Eagles) and Miami (Marlins).
Now he is back in his old stomping grounds, or close to them, after being traded from Miami to the San Francisco Giants and he said it ''just feels right.''
''I don't know how else to put it,'' McGehee said Friday. ''I have loved everywhere I've been and have learned a lot, but there's something about coming back to the area where you grew up.''
When the Giants lost Pablo Sandoval to free agency, they began to look for a veteran presence at third base and general manager Brian Sabean dealt minor league pitchers Kendry Flores and Luis Castillo to the Marlins for McGehee.
''The guys here have made it (the transition) easy for me. It didn't take long for them to start ragging' on me,'' McGehee said.
McGehee's best season was 2010, when he hit .285 with 23 home runs and 104 RBIs in 157 games and was named the Brewers' MVP.
The 6-foot-1, 220-pound McGehee said he has hit in the fifth spot for most of his career, sometimes fourth. In Miami last season, he hit fourth behind slugger Giancarlo Stanton.
''The spot doesn't matter,'' McGehee said. ''I'm sure (manager Bruce Bochy) will figure out a good place for me.''
The conditions at AT&T Park can be less than ideal for hitters, but McGehee is quick to point out, ''they're not nearly as bad as Candlestick (Park) was. No matter where you play, you still have to hit the ball hard.''
He hit the ball hard even during his one season in Japan, where he hit .292 with 28 homers and 93 RBIs in 144 games.
''It wasn't ideal, but I enjoyed it,'' he said. ''I think baseball in Japan is better than people give it credit for.''
NOTES: Asked if closer Santiago Casilla was doing OK after being hit in the leg by a batted ball on Thursday, Bochy said, ''He was dancing for me this morning.'' Casilla likely will return to the field on Saturday. ... Bochy saw right-hander Tim Lincecum throw Friday and said the two-time National League Cy Young Award winner ''looked good. He threw the ball well, had good command of his pitches.''... The Giants will be traveling in a bigger plane this season that befits three World Series championships in the last five years. ''We have a lot of big guys and now they will be more comfortable, get better rest,'' Bochy said.
---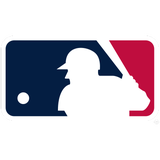 Get more from Major League Baseball
Follow your favorites to get information about games, news and more
---