Major League Baseball
Major League Baseball
Cards will find a way to keep winning
Published
May. 26, 2011 1:00 a.m. ET

I sometimes look at the Cardinals and ask, "Who are these guys?"
Not Albert Pujols, Matt Holliday and Lance Berkman — they're all quite familiar. Ditto for Chris Carpenter, Jaime Garcia and a number of others.
But last Sunday, in a 9-8, extra-inning victory over the Royals, the Cardinals started rookie Daniel Descalso at third, rookie Pete Kozma at short and Allen Craig at second.
Their latest closer is the immortal Fernando Salas. Their previous closer was rookie Eduardo Sanchez. Their original closer, Ryan Franklin, hardly pitches anymore.
Meanwhile, Carpenter and the injured Adam Wainwright have combined for one win. Pujols has a lower OPS than Giants second baseman Freddy Sanchez. The middle-infield defense is hide-your-eyes ugly.
Yet, the Cardinals lead the NL Central by 2 1/2 games entering their weekend series in Colorado (MLB on Fox, Saturday, 7:10 p.m. ET) Their 30-21 record is the third-best in the National League.
How is this happening?
Well, Berkman and Holliday rank 1-2 in the NL in OPS, Yadier Molina a surprising 18th. And the rotation has been brilliant during the team's current 8-2 run, averaging more than seven innings per start while producing a 1.99 ERA.
Collect enough stars and starting pitchers, and a team can look rather imposing in a division as modest as the NL Central. But the amazing thing about the Cardinals — again — is the way that manager Tony La Russa and pitching coach Dave Duncan squeeze the most out of their roster.
A rival GM said Thursday that he was not sure how much Descalso, Jay and Co. would contribute if they were with other clubs. But with the Cardinals, such players are solid replacements for injured regulars, scrappy and poised and full of know-how.
The Cardinals, mind you, should not get carried away with what they're seeing. In fact, they miscalculated last season by figuring that Jay and Craig would compensate for the loss of right fielder Ryan Ludwick, whom the team sacrificed to obtain righty Jake Westbrook from the Padres.
That trade and its aftermath highlighted the deficiencies in the Cardinals' farm system — position players who were only complementary pieces, prospects so unappealing, trading partners preferred major leaguers instead.

The lack of adequate reinforcements at Triple A became a sore point for La Russa and his staff, helping trigger a major restructuring within the organization. Before this season began, Baseball America ranked the Cardinals' farm system 24th in the majors. But the system, in many ways, is fulfilling its mission.
Center fielder Colby Rasmus and Garcia — both potential All-Stars — joined the club the past two seasons.
Prospects such as Chris Perez, Luke Gregerson and Brett Wallace, all of whom developed into impressive major leaguers, brought back immediate help in trades.
And virtually all of the current players mentioned at the start of this column — Jay, Craig and Descalso; Kozma, Salas and Sanchez — are homegrown.
The system currently is deep in pitching but short on impact position players — not unlike a lot of systems, actually.
"I look at our farm system and know we have assets down below," general manager John Mozeliak says. "I don't look at third-party ratings to determine the quality of what we have.
"The bottom line is, do we have guys who can help at the major-league level? Yes."
The trick, of course, is not to over-evaluate them — Jay, for example, batted .396/.447/.604 before the Ludwick trade on July 31 last season, but only .239/.302/.307 the rest of the way.
Still, Jay and Craig are only now maturing — they were pushed aggressively through the minors, then pressed into major-league duty by injuries. Descalso, on the other hand, spent almost a full year at Triple A, and arrived ready to contribute.
As with Jay last season, it's unrealistic to expect Descalso to continue producing at his present rate — he's batting only .242, yet has 17 RBI in 120 at-bats. The Cardinals, though, expect infielder Nick Punto to return soon and third baseman David Freese around the All-Star break. Overall, they're just deeper now.
Where will it all lead? A second rival GM said that he expects the Cardinals to make a major push at the deadline, knowing that this might be their final run with Pujols. Mozeliak doesn't think like that; he will not mortgage the future for what may or may not be Pujols' last hurrah. But a trade for a veteran closer such as the Padres' Heath Bell would be ideal, allowing the team's other relievers to fill more suitable roles.
The addition of Mets shortstop Jose Reyes also would make sense, enabling Ryan Theriot to move to second, his better defensive position. But the Cardinals probably would not want to part with the prospects necessary to obtain Reyes and a quality reliever. Freese alone should boost the offense when he returns.
This much we know: One way or another, the Cardinals will figure it out. They've got the right manager. The right pitching coach. And many of the right parts.
---
---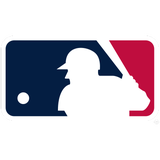 Get more from Major League Baseball
Follow your favorites to get information about games, news and more
---