Major League Baseball
Major League Baseball
Cards turn to Wacha in key game
Published
Oct. 17, 2013 1:00 a.m. ET

For four straight starts, Michael Wacha has been all but untouchable and appeared totally oblivious to the stakes.
The St. Louis Cardinals need one more just like that from the pressure-proof rookie to get to the World Series for the second time in three years.
Wacha outpitched National League Cy Young front-runner Clayton Kershaw in Game 2 of the NL Championship Series, and the Cardinals won 1-0 on an unearned run to take a 2-0 series lead. They're matched again in Game 6 Friday night, the precocious right-hander and the lefty who'd be at the top of anyone's list to work a must-win.
This time, the Cardinals lead the Los Angeles Dodgers 3-2.
''I just expect Michael to go out and do what he's done, just like the rest of our guys,'' manager Mike Matheny said. ''Stick with what you've done all along the way, and don't ignore and don't deny the excitement.''
The Dodgers brought the series back to St. Louis by muscling up on offense, with Adrian Gonzalez hitting two of their four homers in a 6-4 Game 5 victory Wednesday.
Runs figure to be hard to come by in Game 6, although pitchers won't have shadows as an ally with a 7:37 p.m. CT start. Game 2 had a late afternoon start with shadows creeping across Busch Stadium especially in the early innings and lights providing no real help, plus there was fatigue from the Cardinals' 13-inning win to open the series.
''I think you'll see both clubs get better at-bats just from the standpoint of vision,'' Dodgers manager Don Mattingly said.
Mattingly was hopeful both Hanley Ramirez (ribs) and Andre Ethier (ankle) would benefit from a travel day Thursday and be in the lineup.
''Andre, I expect to play. He just seems to get a little stronger,'' Mattingly said. As for Ramirez, who was hit by a pitch in Game 1, ''We don't feel like he's getting any worse. It's just a matter of how the game goes for him.''
The Cardinals didn't work out either, taking a bit of a mental break.
''We've had a lot of these lately,'' Matheny said. ''Going back and forth I can feel a little jet lag. The guys aren't going to forget how to hit, forget how to throw.''
Kershaw is the major league ERA leader three years running and worked the Dodgers' division clincher against Atlanta on three days' rest. He gave up just two hits in six innings of Game 1 and was ready to go long before the Dodgers' bats came alive.
''I don't really think about the what-ifs,'' Kershaw said. ''I always assumed I was going to pitch Game 6.''
Kershaw has a career 1-2 postseason record despite an impressive 2.88 postseason ERA.
''All we have to do,'' Gonzalez said, ''is score for him.''
Wacha is 2-0 with a microscopic 0.64 ERA in the postseason, allowing just six hits in 14 innings with 17 strikeouts. Counting his last start of the regular season, when he was one out shy of a no-hitter, make it 3-0 with an 0.42 ERA.
Slim leads have been of no concern, with the Cardinals totaling five runs in those games.
''Just this whole postseason ride has been amazing,'' Wacha said. ''Hopefully we can just keep it going.''
He knows how tough the opposing pitcher is, but says that can't be factor.
''Kershaw's a tough pitcher, obviously, and you saw that in his last start,'' Wacha said. ''But I try not to worry too much about who I'm facing.
''Just try to approach it like any other start and just worry about myself, really.''
Both are hard throwers from Texas who got to the majors fast. Kershaw was 20 when he made his debut in 2008 and Wacha was 21 and hadn't been in the system a year when he opened with seven strong innings against the Royals in May.
''He obviously handles himself pretty well,'' Kershaw said. ''I don't think nerves is going to be the issue for him.''
The Dodgers are trying to become the 12th team to rally from a 3-1 deficit to win a best-of-seven series. The Cardinals squandered a 3-1 series last fall against the Giants.
Game 7 would be Saturday night, and another rematch. The Dodgers' Hyun-Jim Ryu worked seven innings of three-hit ball in Game 3 to outpitch Cardinals ace Adam Wainwright, who got no help from a shaky defense.
---
---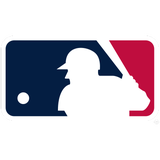 Get more from Major League Baseball
Follow your favorites to get information about games, news and more
---