Major League Baseball
Major League Baseball
Cardinals draw on deep reservoir of talent to lead baseball
Published
Aug. 20, 2015 5:14 p.m. ET

ST. LOUIS (AP) Building the best record in the major leagues is hard work.
The St. Louis Cardinals have overcome more than their share of injuries, leaning heavily on a pitching staff that always keeps them close and plugging gaps with youngsters who have risen to the moment.
Stephen Piscotty is a case in point.
The 24-year-old rookie leads the team with a .333 average since making his major league debut July 21. On Wednesday night, he hit his second home run in a 4-3 victory over the San Francisco Giants after being robbed of a long ball by center fielder Juan Perez his first time up.
Piscotty appreciates that hitting coach John Mabry is not overloading him.
''He's done a really good job of just kind of letting me go and play, maybe a little nugget of information that can help,'' Piscotty said. ''We've been talking about it and just kind of stacking it one little thing at a time.''
Rookie Tommy Pham was manager Mike Matheny's choice to fill in for injured Randal Grichuk in center field. He chose him over veteran Peter Bourjos because Pham had been hot at Triple-A Memphis. Pham came through Wednesday, scoring the tying run in the seventh inning on a grounder with a head-first slide that dislodged the ball from Giants catcher Andrew Slusac.
When Piscotty and Pham made it to the Cardinals, they both heard the same thing: Just be yourself.
''This is something that I always wanted to be a part of,'' Pham said. ''If I can play the game I've been playing, that would do a whole lot for this team.''
Manager Mike Matheny tries to deflect questions about his team's success - the Cardinals are 77-43 overall and 46-19 at home, both tops in the majors. Instead, he steers the conversation back to the daily bites.
The Cardinals have advanced to the NL Championship Series four straight seasons, a franchise best. Matheny acknowledges a perception outside the organization that the franchise has grown arrogant.
''I don't think we're a real popular club for whatever reason and some of it is self-induced with `We've got the Cardinal Way,' which was never intended that way,'' Matheny said. ''We just try to stay the course with what we think is right.''
Before taking two of three from the Giants, Matheny said there was no extra motivation in facing the World Series champions. San Francisco knocked the Cardinals out in the NLCS last fall.
''We've sat there and watched these guys celebrate and it's not you just like completely erase that,'' Matheny said. ''But it's a new year.''
The injury list is long. Adam Wainwright, Matt Holliday, Matt Adams, Jon Jay, Jordan Walden and now Randal Grichuk have all missed significant time.
The Cardinals keep coming up with replacements.
It all hinges on a pitching staff that's posted a 2.61 ERA that would be the best in the majors since the 1972 Orioles if the season ended like this. All without Wainwright.
Michael Wacha has blossomed at age 24, ranking among the league leaders with 14 wins. Carlos Martinez, 23, is 12-5 with a 2.59 ERA in his first year in the rotation. Veterans John Lackey (10-7, 2.87) and Lance Lynn (9-8, 2.94) have been innings eaters, and Jaime Garcia (5-4, 1.79) has been a revelation in his return from shoulder surgery.
Lefty Kevin Siegrist has returned to form after a sub-par 2014, and has become a key setup man ahead of closer Trevor Rosenthal, who has 38 saves and a 1.44 ERA, in the nearly seasonlong absence of Walden.
Though there are three regular outfielders on the disabled list and first base has been a largely unproductive revolving door, there's been just enough offense.
Before Piscotty's emergence, Grichuk posted numbers worthy of NL rookie of the year consideration as the stand-in starter for Holliday.
''Anybody trying to be a second-rate version of somebody else is just a bad plan, I don't care who it is,'' Matheny said. ''They just need to be themselves.''
---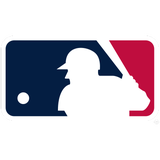 Get more from Major League Baseball
Follow your favorites to get information about games, news and more
---