Major League Baseball
Major League Baseball
Cardinals confident they'll be just as competitive
Published
Jan. 15, 2012 11:56 p.m. ET

Albert Pujols is long gone, and the St. Louis Cardinals seem just fine about defending their World Series title without him. Their fans, too.
General manager John Mozeliak got a favorable reception at the team's annual Winter Warmup this weekend when he revisited the negotiations. Chairman Bill DeWitt is bullish about the moves made with the Pujols money.
''I think we came out of it great,'' DeWitt said Sunday. ''I feel great going into the season.''
Outfielder Matt Holliday pointed out Sunday he's played more seasons without Pujols as a teammate than with him, and that every year it's different.
''Obviously, I'm disappointed that he's not going to be here. He's a great player and a good friend,'' Holliday said. ''I still think we have a great team. We've got to move on.''
Lance Berkman joked that his initial reaction when he learned Pujols had signed was unrelated to the loss of a three-time NL MVP. It was that he would be playing first base.
Berkman was the NL comeback player of the year as the right fielder, his first regular outfield duty in several seasons. Berkman was eager to make that move, believing that more straight line running and fewer stops and starts would be easier on his legs, but he has no problem switching back.
Last January, Berkman thought Pujols would play his entire career with the Cardinals. He pointed out that before 2010 he envisioned being a career Astro.
''I would have said `Hey, there's absolutely no way he's going to go anywhere,'' Berkman said. ''I thought I was always going to be in Houston and here I am a happy member of the St. Louis Cardinals.
''You can't ever tell in this day and age.''
DeWitt had no regrets about the failed talks, saying the team had offered as much as it could. The Cardinals made a 10-year offer with a lower annual salary worth more than $200 million and a five-year, $130 million offer with a higher annual salary, before getting swamped by the Angels' 10-year, $240 million contract that, like the Cardinals' offer, included a personal services contract.
Mozeliak remembered the negotiations as an ''exhausting process,'' and believes fans understood when Pujols left.
''From a fan standpoint, they just want to see a good club out there,'' Mozeliak said. ''They value probably the Cardinal logo on the front more than the name on the back, and they want to see winning.
''How long that honeymoon will last, time will tell.''
DeWitt said suggestions the Cardinals were happy to be unburdened by Pujols' salary are off-base. DeWitt said he and general manager Mozeliak ''made it clear'' to Pujols and his wife, Deirdre, in a telephone conversation how much they wanted him to stay.
The Cardinals redirected the Pujols money, signing outfielder Carlos Beltran to a two-year, $26 million deal and re-signing shortstop Rafael Furcal to a two-year, $14 million contract.
Plus, former 20-game winner Adam Wainwright is set to return from reconstructive elbow surgery.
''I think we'll have a better pitching staff than we did last year, I think our bullpen is more settled than it was at this time last year and when you add a guy like Carlos Beltran, our offense is still going to be good,'' Berkman said.
---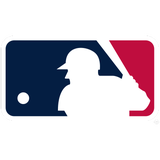 Get more from Major League Baseball
Follow your favorites to get information about games, news and more
---