Major League Baseball
Major League Baseball
Cardinals 4, Rockies 3
Published
May. 30, 2011 12:32 a.m. ET

Kyle Lohse is back on track after dealing with arm issues the last two seasons.
And he may be better than ever, because trying to pitch through pain only served to sharpen his focus.
Lohse threw six solid innings to match a major league high with his seventh win and Jon Jay hit a two-run homer, helping the St. Louis Cardinals hold off the Colorado Rockies 4-3 on Sunday.
''I kind of got interrupted there a little bit with health issues,'' Lohse said. ''But I learned how to concentrate a little bit harder. Now I'm able to lock it in and keep it there, not let one or two hits get to me.''
The Rockies struggled to get anything going early against Lohse (7-2) a night after scoring a season-high 15 runs. The righty scattered six hits and struck out six before running out of steam in the seventh.
A healthy Lohse joins a pack of pitchers with seven wins. He had a total of 10 victories over the last two seasons while hampered by a forearm injury that required surgery last year.
''It feels good to go through what I've gone through and come back and feel like I'm getting that consistency I want to get out there,'' said Lohse, a 15-game winner in 2008. ''Not having a start here or there you want to forget about. I'm looking to keep it going.''
Colby Rasmus added a solo shot and Yadier Molina chipped in a run-scoring single as the Cardinals finished up a nine-game road trip with a 6-3 mark.
With that, the Cardinals head into Memorial Day with the division lead.
Even more, they've now won a league-leading 18 road games this season.
Just don't bring it up to manager Tony La Russa, who's very superstitious.
''Delete that, I didn't hear that,'' La Russa said. ''Four months to go.''
While the Cardinals are streaking as they roll into the holiday, the Rockies are scuffling. The team has dropped eight of 10 as they now embark on a nine-game road trip.
Jhoulys Chacin (5-4) was hit hard for a second straight outing, surrendering four runs and six hits in six innings against the Cardinals. Most of the damage was done in the opening frame when Chacin allowed three runs, including Jay's deep shot to right on a hanging 83-mph slider.
''The way it started was pitches elevated in the strike zone,'' Rockies manager Jim Tracy said of Chacin's performance. ''By the time we got to the third inning, the ball got down to where it was supposed to be and he did a masterful job of taking us through six innings.''
Lohse was cruising along until the seventh when he gave up three straight hits to begin the frame, including an RBI single by Ty Wigginton.
Reliever Eduardo Sanchez was summoned into the game and promptly walked Chris Iannetta to load the bases. But Sanchez struck out pinch-hitter Jason Giambi and got Eric Young Jr. to line into a double play to escape the inning with no runs.
Sanchez started the eighth and ran into trouble by allowing a single to Carlos Gonzalez and walking Todd Helton. Fernando Salas came in and struck out Wigginton.
In the ninth, Salas made things entertaining by walking Ryan Spilborghs before striking out the next two hitters. After an RBI single from Young, Dexter Fowler singled to right to put runners on the corners. But Salas got Gonzalez to ground out to earn his ninth save in as many appearances.
''It's always hard when you lose a game knowing that you could have done something with the situation in front of you,'' Gonzalez said.
Rasmus finished with two hits, including his solo shot in the fourth to right. He entered the series in an 0-for-20 skid, but broke out of his funk in a big way at Coors Field. The center fielder was 6 for 12 to boost his average to .287.
St. Louis wasted little time grabbing the lead as Ryan Theriot started off the game with a single, extending his hitting streak to 12 games, and Jay followed with his fourth homer of the season.
Molina later added a two-out single up the middle, making it 3-0, before Chacin struck out Daniel Descalso to end the inning.
With the performance of Juan Nicasio on Saturday night in his major league debut, Tracy now has quite a dilemma. The hard-throwing righty was scheduled to make only a spot start, but he limited St. Louis, one of the best-hitting teams in the league, to six hits and one unearned run in seven innings.
Tracy isn't sure how his rotation is going to shake out as he juggles things around in the wake of lefty Jorge De La Rosa's season-ending elbow injury.
Aaron Cook made his final rehab start at Triple-A Colorado Springs on Saturday. Cook, who has been sidelined all season with a broken finger, is eligible to come off the disabled list Monday.
''We still have a little bit more homework we have to do first,'' Tracy said when talking about how he's going to set up his rotation moving forward.
Especially since Nicasio threw a wrinkle into he plans.
''In a good way, he certainly did,'' Tracy said.
NOTES: Rockies OF Seth Smith (groin) entered the game as a pinch hitter in the ninth and struck out. ... Wigginton had three of Colorado's nine hits. ... Lohse has allowed two runs or less in nine of his 11 starts.
---
Pat Graham can be reached at http://twitter.com/pgraham34
---
---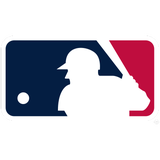 Get more from Major League Baseball
Follow your favorites to get information about games, news and more
---