Major League Baseball
Major League Baseball
Cardinals 3, Royals 0
Published
May. 21, 2011 11:14 p.m. ET

For Jake Westbrook and the St. Louis Cardinals, beating Kansas City was as easy as 1-2-3.
With the bases loaded and nobody out in the fourth inning of a scoreless game, Westbrook got Jeff Francoeur to pound a grounder right back to the mound. Westbrook reacted quickly and threw to catcher Yadier Molina for one out, then Molina whipped the ball to first base to complete the 1-2-3 double play, and the St. Louis Cardinals went on to shut out the Royals 3-0 on a bright, breezy afternoon.
Matt Holliday snapped a scoreless tie in the eighth with a two-run home run off Blake Wood, giving the Cardinals five wins in six games.
''It worked out perfectly,'' said Westbrook (4-3), who went eight innings and allowed only four hits, with three walks and three strikeouts.
Westbrook had faced the minimum the first three innings before giving up singles to Alex Gordon and Melky Cabrera. Pitching delicately to Eric Hosmer, he walked the rookie sensation, loading the bases.
''I've got a base open and he's their guy,'' said Westbrook. ''Even if it's a double play to somebody else, it's just one run and it's kind of where you want, me being a sinkerball guy. But it came right back to me and we get two big outs there.''
The third out was on a bang-bang play by shortstop Ryan Theriot, who made a good stop of Billy Butler's grounder and threw out the slow-running designated hitter.
''Absolutely,'' said Westbrook, who is 3-0 in Kauffman Stadium. ''We weren't out of the woods until he makes that play there.''
Kansas City's Nate Adcock went five scoreless innings in his first major league start.
''He danced in and out of trouble early on and then he really settled down,'' said Royals manager Ned Yost. ''He got his pitch count up around 75 where we wanted it. I thought he pitched pretty good.''
Albert Pujols singled off Tim Collins (2-2) with one out in the eighth and then Holliday, who came in with an NL-leading .357 average, hit reliever Blake Wood's 2-1 pitch 433 feet over the left field fence.
Fernando Salas pitched the ninth for his sixth save in six opportunities.
''Tough ballgame,'' said Cardinals manger Tony La Russa. ''Pitching out of bases-loaded, nobody out, that was upper caliber major league execution for a pitcher. It gave us exactly what we needed. Their starter worked us over.''
The home run reminded Wood of what kind of hitter Holliday is.
''He's one of the best hitters in the league,'' he said. ''I left it out over the plate and he did what he's supposed to do. I've thrown that pitch before and gotten ground outs or it gets fouled off. He put it in the fountain. It was a bad pitch and he's great hitter. Most of the time, it's not like that.''
The Cardinals added a run in the ninth on a sacrifice fly by Ryan Theriot.
Adcock struggled early but allowed only three hits and one walk while striking out four. He was relieved starting the sixth by rookie Louis Coleman. Collins pitched one inning.
In spite of the loss, the Royals tied their team record of 11 straight games without an error.
The Cardinals had a runner at second base with less than two out in each of the first three innings but Adcock escaped each time. Theriot doubled leading off the first, Molina doubled leading off the second and Jon Jay singled with one out in the third, moved up when Pujols was hit by a pitch, but got no father as Holliday flied out and Colby Rasmus struck out.
Alex Gordon and Mike Aviles were each picked off first, raising to six the numbers of Royals who have either been picked off or caught stealing in the last four games. Hosmer was doubled off first on Friday night.
Gordon walked leading off the sixth but was picked off by catcher Molina and Westbrook, with a quick move, got Aviles after he singled with two out in the seventh.
Cabrera made a great catch of Allen Craig's deep drive in the second inning, running toward the wall and leaping at the last second to snare the ball and prevent Yadier Molina from scoring from second.
NOTES: Cardinals right fielder Lance Berkman missed a third straight game with a sprained right wrist, but La Russa said he might be ready on Sunday. He was hurt making a diving catch on Wednesday. ... Theriot's leadoff double in the first stretched his hitting streak to seven games. ... Pujols, who went to high school and junior college in the Kansas City area, has reached safely in all but one of the 47 interleague games he's played against the Royals.
---
---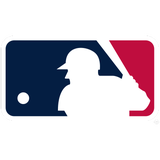 Get more from Major League Baseball
Follow your favorites to get information about games, news and more
---