Major League Baseball
Major League Baseball
Cardinals 13, Astros 5
Published
Jun. 26, 2013 5:41 a.m. ET

St. Louis Cardinals manager Mike Matheny tinkered with his lineup on Tuesday night, moving Matt Holliday from the No. 3 spot to fifth in the order for the first time this season.
He isn't sure how long he'll stay with this configuration, but after the night Allen Craig had, Matheny certainly has no plans to move him out of the fourth spot.
Craig homered and tied a career-high with four hits and had three RBIs, and Carlos Beltran and David Freese both added a homer as the Cardinals got back on track by rolling to a 13-5 win over the Houston Astros.
''That's hard to mess with when Allen has the protection that he has,'' Matheny said. ''Those other guys are getting on base in front of him and he's doing a great job of driving them in. It's not what I want to fool around with too much.''
Craig was glad to hear that, but said he isn't too concerned about those things.
''I definitely like hitting fourth, but we've got so many good hitters on this team, and I don't really have the privilege to care about where I'm hitting,'' he said.
The Cardinals managed just seven runs combined in a three-game sweep by the Texas Rangers, the first time they were swept this season. On Tuesday, they piled up the same number of runs in the fourth inning alone, powered by a three-run triple by Matt Carpenter.
But Matheny said he wasn't bothered by the rough weekend because of the consistency his offense has shown all season.
''You're going to have tough weekends because there are good teams out there and very good pitchers and sometimes it's just hard to pull it off,'' he said. ''Our guys went out and kind of did the same thing that they usually do.''
Jake Westbrook (4-2) didn't allow a hit until the sixth inning and yielded four hits and four runs in six innings in his third start since coming off the disabled list.
''As well as I was pitching it was a little disappointing,'' Westbrook said of his difficult sixth inning. ''In my eyes I felt like I should have pitched a little bit better in that inning. But the offense was great tonight and really picked me up and picked us up as a team, so that was good to see.''
Matt Dominguez got Houston's first hit of the game on a towering home run to left field. Brett Wallace added a two-run triple in that inning in his first game back from Triple-A.
Houston starter Lucas Harrell (5-8) entered the game with a 1.73 ERA in four starts this month, but things went wrong quickly. He allowed seven hits and seven runs with four walks in 3 1-3 innings.
''I left the ball up, and when you leave the ball up against a team that hits they're going to hit,'' Harrell said.
Craig extended his hitting streak to seven games with a single to start the second before Matt Holliday ended a 0 for 11 slump with a single. Adams grounded into a double play before Harrell walked Freese. He escaped the jam when Jon Jay grounded into a force out to end the inning.
Harrell struck out the side in the third before trouble began in the fourth.
Beltran opened the fourth with a double and scored on a single by Craig to make it 1-0. Holliday and Matt Adams walked before a one-out, bases-loaded walk by Jay made it 2-0.
Pete Kozma's RBI single pushed the lead to 3-0. Carpenter's three-run triple sailed just out of reach of a diving Justin Maxwell in right-center and left St. Louis up 6-0. Maxwell crashed violently into the grass on the play and was taken out of the game and replaced by J.D. Martinez. The team said Maxwell had a concussion.
A run-scoring single by Yadier Molina wrapped up the scoring for that inning and chased Harrell. He was replaced by Dallas Keuchel, who struck out the next two batters to end the inning.
Chris Carter walked to start the second inning, but Westbrook got back on track after that, retiring the next 12 batters. The Astros didn't have another baserunner until the homer by Dominguez to start the sixth.
Barnes walked and Jose Altuve singled before the triple by Wallace scored them to make it 9-3.
Houston got within 9-4 on a sacrifice fly by Jason Castro. Carlos Pena doubled with two outs, but Westbrook limited the damage by retiring Martinez.
Beltran launched a 73 mph curveball into the Crawford Boxes in left field for a two-run home run - his 18th of the season - to make it 9-0 in the sixth inning.
Freese pushed the lead to 11-4 when he hit his fifth homer of the season off Travis Blackley in the seventh.
Craig's two-run homer off Josh Fields made it 13-4 in the eighth.
Houston added a run on an RBI single by Ronny Cedeno in the ninth.
NOTES: The two-game series wraps up on Wednesday when Houston's Erik Bedard opposes Lance Lynn. ... Matheny said he had a couple of conversations with Holliday before moving him down in the order. ''It's just a matter of trying to get some things going in a positive direction,'' Matheny said. ''I think we need to be proactive in trying to make it happen. Not that that changes his approach or anything else but we're going to try to make some changes to see if we can jumpstart it.'' Beltran hit in his place. ... Matheny said he has had a couple of good talks with ace Adam Wainwright since the pitcher lost his cool after being pulled in the seventh inning of a loss to Texas on Sunday. He said he was never mad at him and that he appreciates the intensity Wainwright shows on the mound. ''I understand the whole dynamic,'' Matheny said. ''I think he was frustrated and I think he kind of let his emotions get the best of him. That once again led to some great opportunities for us to have conversations together, and for him to have conversations with some guys on our team and some of the younger players about this.'' ... The Cardinals will skip Joe Kelly's spot in the rotation because they have two days off this week. The rest of the rotation will remain the same. ... The Astros also changed their rotation because of two off days and will skip Keuchel. ... The Astros recalled infielders Wallace and Jake Elmore from Triple-A Oklahoma City. They take the roster spots of shortstop Marwin Gonzalez, who was optioned to Oklahoma City on Monday, and left-hander Wade LeBlanc, who was designated for assignment.
---
---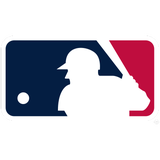 Get more from Major League Baseball
Follow your favorites to get information about games, news and more
---