Major League Baseball
Major League Baseball
Cardinals 11, Brewers 5
Published
Apr. 7, 2012 1:46 a.m. ET

The St. Louis Cardinals aren't counting on one single player to replace Albert Pujols.
And when four different players hit home runs off Yovani Gallardo, it certainly looks like a team-wide approach to making up for Pujols' departure just might work for the defending champions.
David Freese hit a two-run drive and Yadier Molina, Carlos Beltran and Matt Holliday hit solo shots off Gallardo, helping the Cardinals spoil the Milwaukee Brewers' opener with an 11-5 victory on Friday.
''That's where we're going to have to be able to overcome the loss of Albert, is finding ways to score runs, tack on runs,'' Holliday said. ''You get the big four-spot, but we kept scoring.''
Gallardo (0-1) struggled with his control from the start and lasted only 3 2-3 innings, giving up seven hits and six runs with five walks and three strikeouts.
''I think he would tell you he probably didn't have his best stuff today,'' Holliday said. ''We got his pitch count up and got him in some hitters' counts. He'll be good. I just don't think he had a good day.''
Brewers manager Ron Roenicke gave Gallardo the opening-day start ahead of Zack Greinke, despite Gallardo's career 1-7 record against the Cardinals with a 5.66 ERA coming into Friday's game.
Holliday wasn't sure why the Cardinals play so well against one of the two Brewers aces they'll face in the series.
''I don't know if that's one of those things that you can really put a finger on,'' Holliday said. ''I don't think there's one particular thing. He's a great pitcher, so I don't see why it would be like that.''
Jaime Garcia (1-0) pitched six solid innings for St. Louis, yielding two runs - both in the first inning - and five hits.
''Our offense is unbelievable,'' Garcia said. ''The guys are doing an amazing job. So when you give up two runs and your offense comes back and scores four, you feel like you want to be there for your team.''
Ryan Braun was 0 for 5 and new Brewers cleanup hitter Aramis Ramirez was 0 for 4.
''Braun hit a couple balls hard, so you don't discount that,'' Cardinals manager Mike Matheny said. ''He looks like his timing is pretty good. They've got guys that are going to hit the ball.''
The Cardinals are in Milwaukee for a three-game series after opening with a victory over the Marlins in Miami on Wednesday night, and so far they're making the most of a somewhat disjointed start to the season.
''They kind of gave us an unfavorable schedule for a team that just won the World Series, but to get a couple wins already, it's good,'' Holliday said.
Brewers fans gave a rousing reception to Braun, both before the game and the first few times he stepped to the plate. It was a show of support for the NL MVP, whose potential 50-game suspension for a positive drug test was overturned by an arbitrator before spring training.
Braun said before the game he hoped to show fans he can handle the offseason controversy and return to his MVP form after struggling in spring training.
With the Cardinals trailing 2-0 after the first inning, Molina smashed a pitch into the right-field bullpen to start the second.
Things got worse from there.
Gallardo gave up back-to-back shots to Beltran and Holliday to start the third. Gallardo then walked Lance Berkman and gave up his third homer of the inning to Freese.
After walking Molina, Gallardo finally got three straight outs.
Roenicke lifted Gallardo after he allowed an RBI single to Freese that put the Cardinals up 6-2. Marco Estrada got the final out of the inning.
''They're tough,'' Gallardo said. ''They have good hitters up and down their lineup. They do it all. They have everything - they hit for power and average. They take advantage of mistakes. The balls I left up in the zone today, they took advantage of.''
Milwaukee had runners on first and third with one out in the fifth, but Jonathan Lucroy was called for interference when he ran into Cardinals second baseman Daniel Descalso while Descalso was trying to field a grounder. Carlos Gomez flied out to end the inning.
Things started out well for the Brewers, who grabbed a 2-0 lead in the first. But they didn't score again until pinch hitter George Kottaras connected for a three-run homer in the ninth.
NOTES: The Cardinals placed RHP Scott Linebrink on the 15-day disabled list with right shoulder capsulitis and promoted RHP Victor Marte from Triple-A Memphis. ... Erik Komatsu recorded his first career hit in the ninth. ... Brewers principal owner Mark Attanasio said before the game that the team continues work on contract extensions for general manager Doug Melvin and Roenicke.
---
---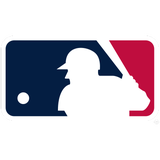 Get more from Major League Baseball
Follow your favorites to get information about games, news and more
---