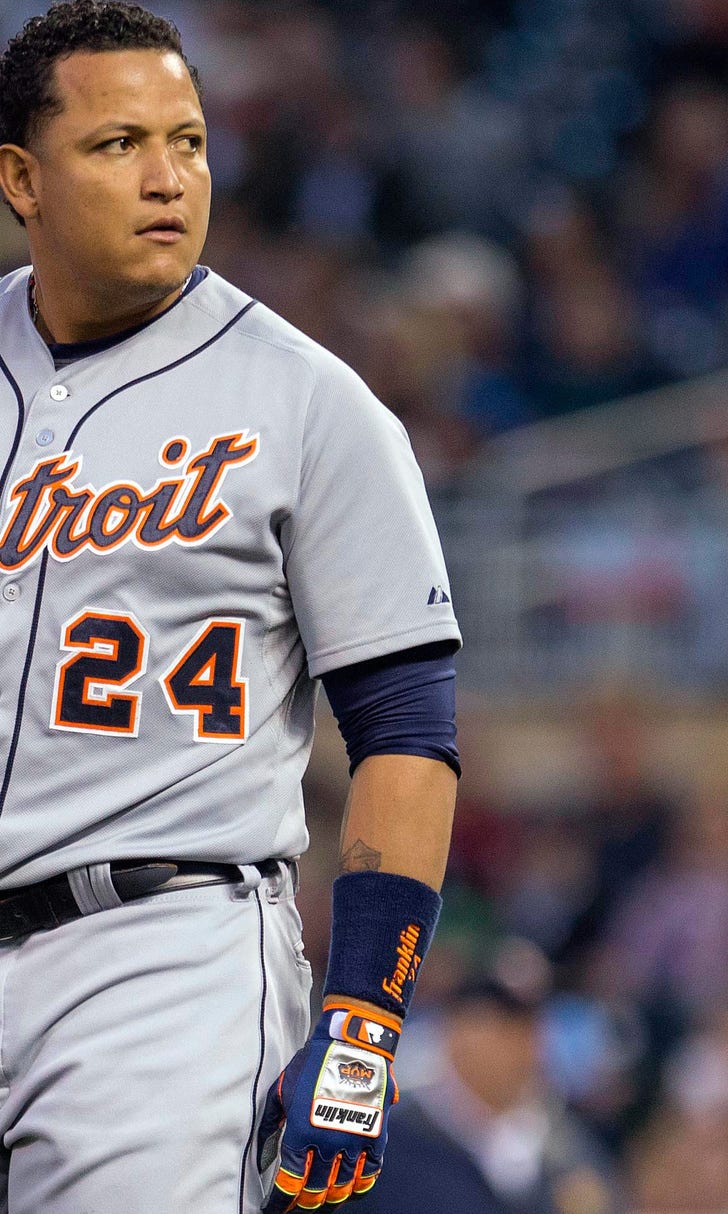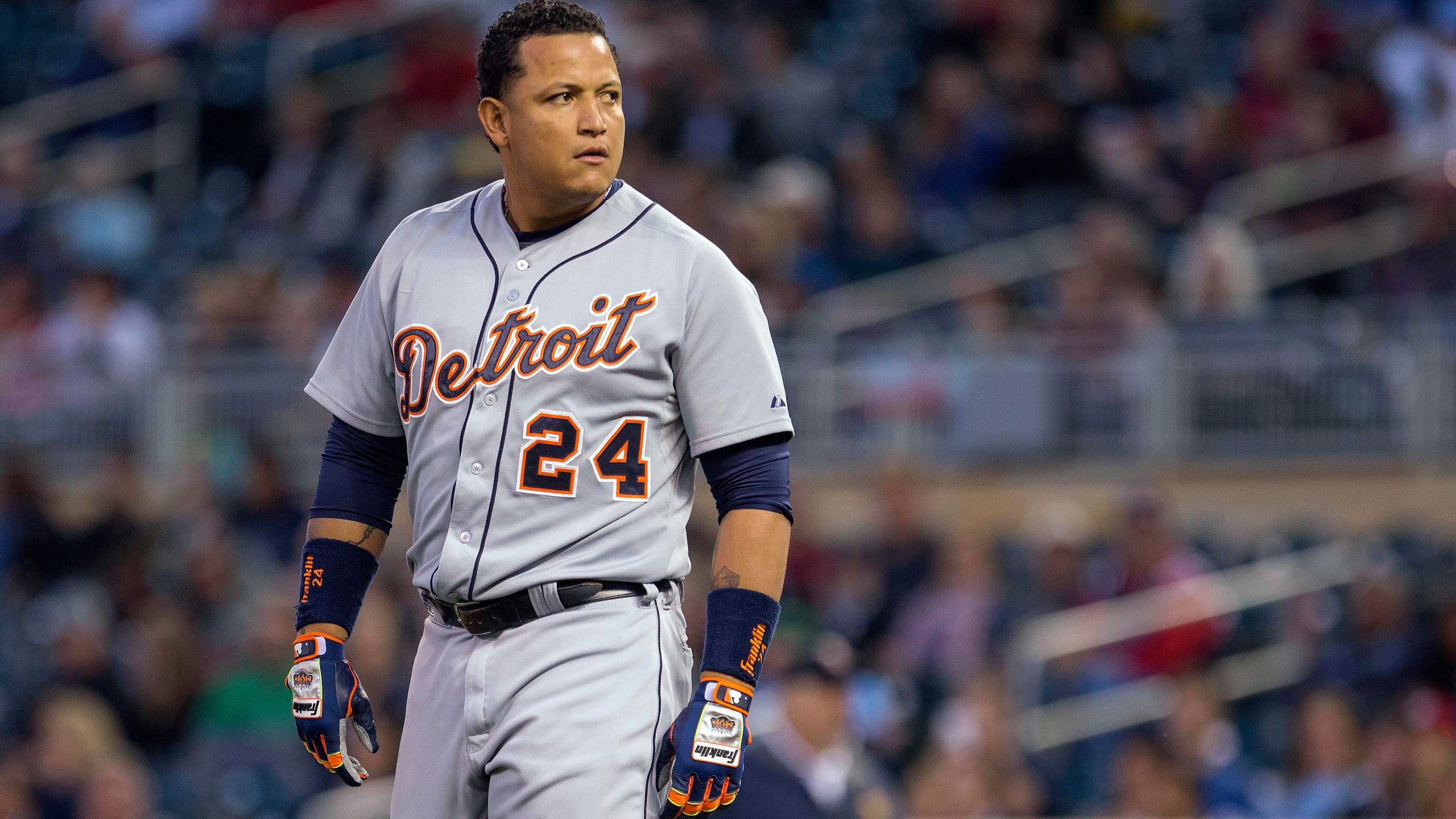 Cabrera injury further clouds Tigers' offseason plans
BY foxsports • October 24, 2014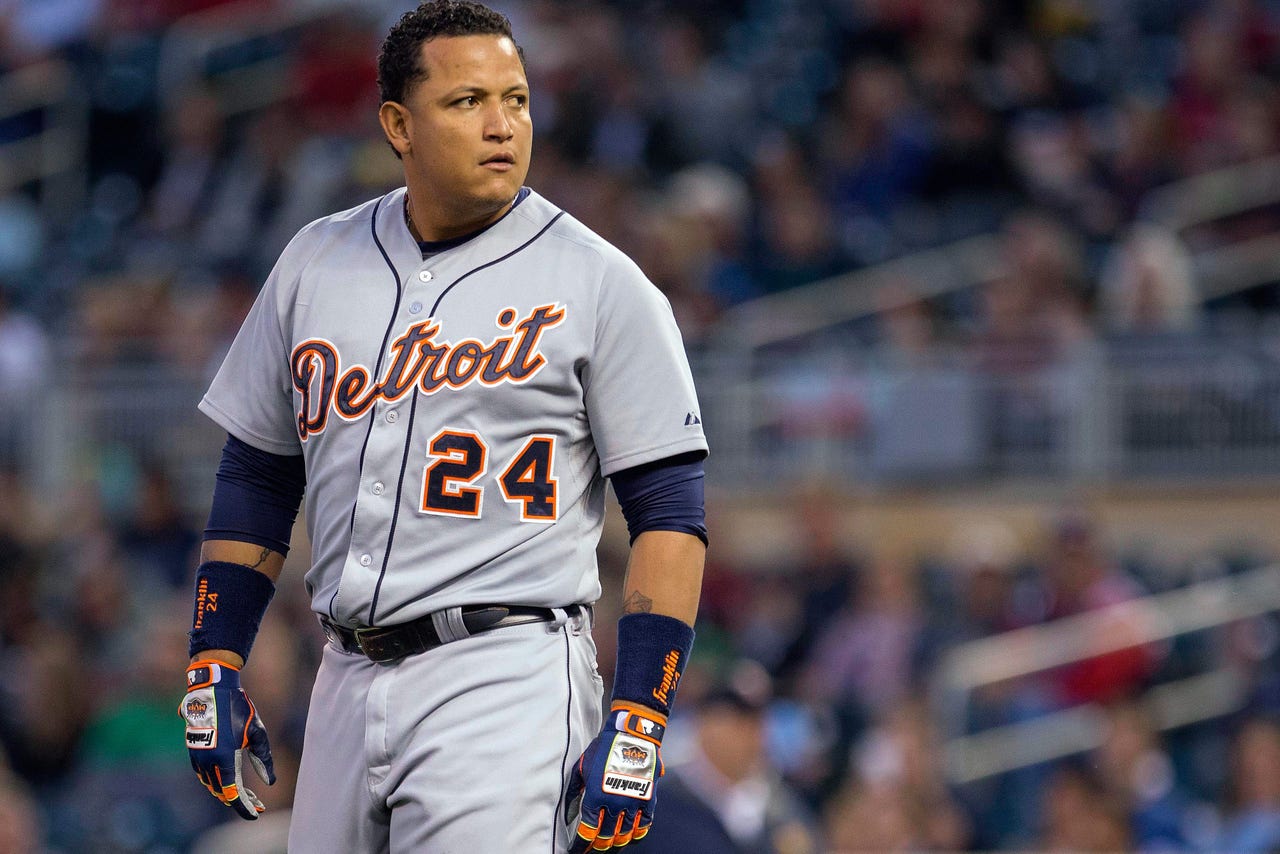 As the Royals represent the American League in the World Series, uncertainty persists around the team that finished ahead of them in the AL Central.
The Tigers have won four consecutive division titles, but their position in baseball's hierarchy is precarious as the offseason begins. Most notably, right-hander Max Scherzer, designated hitter Victor Martinez and right fielder Torii Hunter are eligible for free agency; Scherzer, in particular, seems unlikely to return.
Friday brought new information that further clouds their winter plans: The Tigers announced Miguel Cabrera, their two-time defending AL MVP, underwent surgery to remove bone spurs from his right ankle and repair a stress fracture to a bone on the instep of the same foot.
The Tigers said Cabrera "will be re-evaluated in three months." Translation: The team won't know until late January if Cabrera will heal in time for spring training.
By late January, of course, most major free agents are off the market. So Tigers team president/general manager Dave Dombrowski must make multimillion-dollar decisions — which will impact the next several seasons — with incomplete information. That's far from ideal.
If anything, the Tigers might need to become more aggressive in their efforts to woo back Martinez, their team MVP this year (even more so than Cabrera). Knowing that Cabrera might not be ready in time for Opening Day — or, at the very least, not yet at full strength — the Tigers scarcely can afford to be without Martinez, as well.
That said, it won't be easy for the Tigers to re-sign Martinez. Even though he'll turn 36 before the 2015 season begins, Martinez is likely to receive three-year offers and quite possibly a four-year deal. The Orioles, White Sox and Mariners are among the AL teams that appear to be good fits for Martinez.
In one sense, Cabrera's health always has been a key factor in the Tigers' determination of how much money to offer Martinez: The longer they sign Martinez, the longer they effectively postpone what many see as Cabrera's inevitable move to DH.
Cabrera has indicated he prefers to remain an everyday first baseman for as long as possible, but at some point the Tigers will need to take that decision out of his hands. This is the second straight offseason during which Cabrera has undergone surgery. (Last year, he had a sports hernia.) Cabrera turns 32 in April, and his eight-year, $248 million contract extension doesn't start until 2016. The Tigers must manage Cabrera's workload carefully, in order to give him the best possible opportunity to stay healthy over the lifetime of that record-setting deal. 
---
---