Major League Baseball
Major League Baseball
Buy, sell or hold? What teams should do
Published
Jul. 21, 2010 5:49 p.m. ET

In eight days, rumors will evaporate, clubhouse tension will ease, and road-weary scouts will get a decent night of sleep.
Until then, count on chaos.
The non-waiver trade deadline will arrive one week from Saturday, and we're approaching high tide at Rumor Bay.
Here is my team-by-team forecast for the days leading up to July 31. I'm including whether I expect each club to BUY, SELL or HOLD. Teams are separated by league and organized according to winning percentage.
AMERICAN LEAGUE
New York Yankees — BUY
With the recent injury to Andy Pettitte and the ongoing inconsistencies of A.J. Burnett and Joba Chamberlain, the Yankees may want to upgrade their pitching staff. (The near-term performance of Sergio Mitre as Pettitte's replacement will be a key factor there.) For now, though, one source said the Yankees are focused on adding a bench player. Oakland's Ben Sheets is one possibility if the Yankees look outside the organization for rotation help. The team is also reported to have interest in Toronto reliever Scott Downs.
Tampa Bay Rays — BUY
Carl Crawford and others are set to enter free agency after this season, so the Rays are highly motivated to fortify themselves for a playoff run. They are considering offensive upgrades at a number of positions, including right field and catcher. A right-handed bat makes sense because their team-wide production against left-handed pitching is only average. Philadelphia's Jayson Werth is a target.
Texas Rangers — HOLD
The Rangers already have perhaps the biggest prize of the midsummer swap meet: left-hander Cliff Lee, who was acquired from Seattle earlier this month. They also added catcher Bengie Molina in a lower-profile move that will benefit a young pitching staff immensely. Texas would like to add a right-handed bench bat and left-handed reliever, but it's unclear if the complicated bankruptcy and sale will leave the team with enough money to do that. One source placed the odds of another trade at close to 50/50.
Boston Red Sox — BUY
The Red Sox have been linked to Kansas City outfielder David DeJesus for weeks. (The Royals, in fact, sent a special assignment scout to watch a Boston affiliate this week.) But those plans could be scuttled because of the thumb injury DeJesus suffered on Thursday. An outfield bat remains the most likely upgrade for the Red Sox, with Clay Buchholz and Josh Beckett set to return to the rotation soon. But Boston officials are also considering bullpen upgrades.
Chicago White Sox — BUY
Unlike most contenders, the White Sox don't need to look for relievers; their bullpen has been terrific lately. So, general manager Kenny Williams can focus on bigger pursuits — like Washington Nationals slugger Adam Dunn. The Nationals are said to be maintaining a high price on Dunn, but Williams is known for his aggressiveness. With Detroit and Minnesota slipping, expect the White Sox to strike.
Detroit Tigers — BUY
The Tigers have had the worst production behind the plate of any team in the majors. And right now, that is the least of their worries. Brandon Inge may be out of the lineup through August with a broken bone in his hand, so a third baseman has been added to Detroit's shopping list. The more pressing needs, though, are on the mound. Sources say the Tigers are focused on adding a reliever, and they will probably find one somewhere. (Brandon League, perhaps?) They are also looking at starting pitchers, including Ted Lilly and Dan Haren.
Minnesota Twins — BUY
At one point, the Twins were viewed as a strong candidate to land Cliff Lee. Now, there's some question as to whether they will upgrade their rotation at all, but they are still looking aggressively. They could definitely use the help, given the struggles of Kevin Slowey, Scott Baker and Nick Blackburn. Cubs left-hander Ted Lilly would be a nice fit. The Twins would like to upgrade their bullpen, too, and have endured the second-worst production of any team at third base. And former MVP Justin Morneau is on the DL. All of a sudden, the harmonious Twins have a lot of holes.
Los Angeles Angels — BUY
The Angels carry a trade-averse reputation, but they are well-positioned to make at least a minor upgrade over the next eight days. The type of player they need — a corner infielder with even the slightest bit of power — is normally available in abundance at this time of year. The Angels acquired Alberto Callaspo from the Royals to play third base — but they aren't done shopping yet.
Oakland Athletics — SELL
The A's aren't entirely out of the AL West race, but one source placed the chances of a Ben Sheets trade at roughly 80 percent. Sheets, a free agent after this season, is less expensive (in dollars) than fellow right-handed starters Roy Oswalt and Dan Haren. As is usually the case with GM Billy Beane, the list of untouchables is short. One rival executive believes that every Oakland pitcher is in play with the exceptions of Brett Anderson, Andrew Bailey and Trevor Cahill.
Toronto Blue Jays — SELL
The Blue Jays are going to be one of the most-discussed teams over the next eight days. They have a number of attractive bullpen pieces, led by versatile left-hander Scott Downs. Right-handers Jason Frasor, Casey Janssen and Shawn Camp have thrown well lately, too. Even if the Jays keep AL home run leader Jose Bautista, they could move first baseman Lyle Overbay and/or catcher John Buck. Both have been productive over the last month.
Kansas City Royals — SELL
The market for outfielder David DeJesus will be robust — if his thumb injury doesn't prove to be a major concern. The Red Sox and Giants are among the interested parties. Infielder Alberto Callaspo was moved to the Angels on Thursday. There is no indication at this point that ace Zack Greinke will be available; Greinke isn't eligible for free agency until after the 2012 season, but his salary will increase to $13.5 million next year.
Cleveland Indians — SELL
If Mark Shapiro's history is any indication, his final trade deadline as the Cleveland GM will be an active one. Jake Westbrook is the most obvious candidate to go, but fellow starter Fausto Carmona would bring a bigger return. Third baseman Jhonny Peralta and closer Kerry Wood are available, but Peralta hasn't hit well this year and Wood is on the DL (again). Outfielder Austin Kearns, on pace to finish with close to 80 RBIs, would be a good rental.
Seattle Mariners — SELL
Their biggest trade chip — Cliff Lee — is already gone, and the chances of another blockbuster are slim. But the Mariners will work hard to find new homes for corner infielders Jose Lopez and Russell Branyan. There has also been some interest in right-handed relievers David Aardsma and Brandon League.
Baltimore Orioles — SELL
Not much intrigue left this year in Baltimore, outside of who will be traded and when Buck Showalter will take over as manager. Ty Wigginton, an All-Star this year, and/or Miguel Tejada, all All-Star once upon a time, could be moved to teams in need of infield help. (Philadelphia has had interest.) The enigmatic Jeremy Guthrie could be had for the right price. And Julio Lugo would be a serviceable utility man for a contending club.
NATIONAL LEAGUE
Atlanta Braves — BUY
Keep an eye on Nate McLouth. If he sputters in his return from the disabled list, the Braves will look to deal for an outfielder. Atlanta has interest in Hart, along with Cody Ross of the Marlins and Josh Willingham of the Nationals. The good news for Atlanta is that the pitching staff is October-ready as it stands right now.
San Diego Padres — BUY
The most surprising team in baseball probably needs a midseason talent infusion in order to get to October. With Opening Day left fielder Kyle Blanks on the disabled list, a big outfield bat would help. Milwaukee's Corey Hart is among the options. The Padres are also checking around for a veteran starting pitcher to help the young staff.
St. Louis Cardinals — BUY
The Cardinals have played well lately, but they could still use reinforcements for the pennant drive. With second baseman Skip Schumaker inconsistent and third baseman David Freese on the disabled list, Baltimore's Ty Wigginton would be a nice fit. And production at shortstop has been an issue all year. One more arm for the rotation and/or bullpen would help, too.
San Francisco Giants — HOLD
Maybe the Giants already made the two moves they needed — promoting Buster Posey from the minors and trading Bengie Molina for reliever Chris Ray. San Francisco could always use another hitter, so the Corey Hart/David DeJesus rumors will persist. But the team's strong play in July suggests that GM Brian Sabean might have found the right mix.
Cincinnati Reds — BUY
The Reds' need for a frontline starter has faded, with the return of Edinson Volquez and the emergence of Travis Wood. They are looking for relievers, ideally a reliable right-hander who would ease the burden on setup man Nick Masset. But don't dismiss the possibility that they could land an impact player; power-hitting prospects Yonder Alonso and Juan Francisco have value.
Colorado Rockies — HOLD
The Rockies are trailing in the NL West, but may be able to stand pat at the deadline. Internal upgrades are on the way, with the expected returns of shortstop Troy Tulowitzki and first baseman Todd Helton, although Helton was having a poor season (by his standards) before he went on the DL. But the Rockies haven't ruled out the possibility of a right-handed bat or bullpen upgrade; their relievers have combined to lose 18 games.
Los Angeles Dodgers — HOLD
Even if all was well on the field, the McCourts' messy divorce threatened to prevent the Dodgers from making any meaningful upgrades. Now, the team's performance has gone haywire, as a recent six-game losing streak suggests. It's hard to imagine that the Dodgers will sell, barring a complete collapse over the coming week. But a blockbuster looks unlikely, too. Their scouts are still looking for pitchers — both starters and relievers.
Philadelphia Phillies — BUY/SELL
Question: What, exactly, are the Phillies doing? Better question: Do the Phillies know what the Phillies are doing? They might add a high-end starting pitcher, such as Roy Oswalt or Dan Haren. They might trade Jayson Werth. At this point, no one really knows for sure. But with Jamie Moyer on his way to the disabled list, it's clear that the Phillies need pitching help if they want to win a third straight NL pennant.
New York Mets — BUY
The Mets would like to upgrade their rotation and bullpen. For now, they're more focused on relievers, including Pirates closer Octavio Dotel and Jays lefty Scott Downs. Cubs starter Ted Lilly is high on their wish list, with other starters (Jake Westbrook, Ben Sheets, Brett Myers) viewed as less likely possibilities. Luis Castillo just returned from the disabled list; as long as he hits, the Mets won't need to upgrade at second base.
Florida Marlins — SELL
The Marlins are open for business, with Dan Uggla, Cody Ross, Jorge Cantu and other hitters available. For now, the price remains high on each. They are also listening on starter Ricky Nolasco, a source said Wednesday.
Milwaukee Brewers — SELL
Interest is building in Prince Fielder; the big question is whether the Brewers will actually move their popular first baseman, who will be eligible for free agency after next season. It would be easier for Doug Melvin to part with right fielder Corey Hart; there are numerous suitors for him, too. The Brewers have more bats than arms to trade — which explains why they are so far back in the standings.
Chicago Cubs — SELL
With the announcement that Lou Piniella will retire after this season, the Cubs' focus (officially) shifts to 2011. Left-handed starter Ted Lilly is on the market; right-handed starter Ryan Dempster is not. GM Jim Hendry might find it difficult to move his more onerous contracts, including those attached to Kosuke Fukudome, Aramis Ramirez and especially Carlos Zambrano.
Washington Nationals — HOLD
The Nationals need to make a decision on Adam Dunn — sign him or trade him. So far, the price is very high, and it doesn't appear that a deal is on the horizon. GM Mike Rizzo could get a nice return for closer Matt Capps, who was a buy-low last offseason. But he's not coming cheap, either. In the end, the Nationals may simply stand pat and nurture the roster they have.
Houston Astros – SELL
Everyone wants to know where Roy Oswalt is going. The answer might be nowhere. He has a no-trade clause and millions of dollars left on his contract, which, as we learned with The Other Roy last July, can make trades difficult. The better bet to move is Brett Myers, who is less expensive and nearly as effective.
Arizona Diamondbacks – SELL
It will be a major surprise if the Diamondbacks don't make multiple trades before July 31. Yet, they might not involve big names. The free-agents-to-be – Adam LaRoche, Kelly Johnson, Chad Qualls, Aaron Heilman – would be easy to move. But there are questions within the industry about whether ownership will allow an interim GM (Jerry Dipoto) to trade assets under control beyond this season, such as starter Dan Haren and shortstop Stephen Drew. But a deal for Haren seems more likely now than it did a few days ago; the Phillies, Yankees, Tigers, Twins and Cardinals are interested in the right-hander.
Pittsburgh Pirates — HOLD
The Pirates probably won't be as active at this year's deadline as they were in years past. Most of the big contracts are gone, and former All-Star Zach Duke is having a lousy year. They could move some bullpen pieces, such as Octavio Dotel and Joel Hanrahan, but the high price tags suggest that they may want to keep both of them for 2011.
---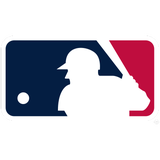 Get more from Major League Baseball
Follow your favorites to get information about games, news and more
---