Major League Baseball
Major League Baseball
Buchholz blanks O's on four-hitter
Published
Jun. 7, 2012 1:00 a.m. ET

The Boston Red Sox got off to a fast start Thursday night, building a six-run cushion for Clay Buchholz.
The right-hander only needed one.
Buchholz pitched a four-hitter for his third career shutout, leading the Red Sox to a 7-0 victory over the Baltimore Orioles.
The 27-year-old Buchholz (6-2) struck out six and walked one, throwing 125 pitches while shutting out the Orioles once again. All three of his shutouts have come against Baltimore.
''Clay came out, had all his pitches right from the get-go,'' Boston manager Bobby Valentine said. ''He's getting ahead of hitters and his ball's moving so much, a lot of hitters are swinging early in the count because they don't want to get behind with that curveball that he has.''
Buchholz was around the plate all night, but the Orioles couldn't get anything going offensively. He threw 78 strikes and didn't walk a batter until the ninth.
It was a markedly different performance from his two previous starts this season against Baltimore, which scored five runs on him both times.
''They sort of gave it to me the last two times I've faced them,'' Buchholz said. ''You face these guys a lot. All of our starters do. It's like a chess match.''
Buchholz, who was limited to 14 starts last season because of a stress fracture in his lower back, was two pitches shy of his career high. It was his first complete game since a five-hitter in an 11-0 win at Baltimore on June 4, 2010, and No. 4 overall.
His only other shutout was a 10-0 victory in a no-hitter on Sept. 1, 2007, in his second big league start and appearance.
Baltimore went without a hit between Ryan Flaherty's single leading off the third and Wilson Betemit's single starting the eighth. Fans gave Buchholz got a standing ovation before Chris Davis' game-ending flyout.
''He did a good job keeping us off balance and throwing strikes. It seemed like every hitter, he was ahead,'' Davis said. ''We did a good job of working the counts. He was just good. He wasn't giving in. He was putting us away with all three of his pitches.''
Adrian Gonzalez had three hits and two RBIs as Boston stopped a three-game losing streak. The Orioles had been 5-0 at Fenway Park this year, but couldn't recover after allowing two runs in each of the first three innings.
''That was big for us to get ahead in the game and Buchholz took care of the rest,'' Gonzalez said. ''We needed that win — especially against Baltimore here at home.''
Daniel Nava had two hits, walked twice and drove in two for the Red Sox (29-28), who avoided falling below .500 for the first time since they were 23-24 following a loss to Tampa Bay on May 27.
Baltimore's Brian Matusz (5-6) lasted just six outs in his shortest outing since Sept. 19, also at Fenway Park. He gave up five runs, four earned, and four hits. He also issued five walks while throwing 67 pitches.
Boston avoided what would have been Baltimore's second sweep at Fenway Park this year.
Matusz walked Dustin Pedroia with one out in the first, Kevin Youkilis singled and Will Middlebrooks loaded the bases with a two-out walk. Gonzalez doubled down the first-base line for a 2-0 lead.
''I couldn't find my rhythm. Couldn't find a groove and obviously walks were a problem,'' Matusz said. ''I just didn't have good command of anything.''
Boston loaded the bases with no outs in the second on two walks around Kelly Shoppach's single. Pedroia grounded to shortstop J.J. Hardy, who tossed the ball to Robert Andino for the forceout. But Andino's throw to first was off and Shoppach scored on the error.
Gonzalez chased Matusz with a leadoff single in the third, Darnell McDonald doubled with one out against Miguel Gonzalez and Nava hit a two-run single with two down.
And from there, Buchholz did the rest.
''We just couldn't string much together with him,'' Baltimore manager Buck Showalter said. ''He commanded all of his pitches. It kind of takes some wind out of your sails there in the first couple of innings when you're out on the field that long.''
NOTES: The Red Sox stay at home for the weekend with three interleague games against the Washington Nationals, facing ace Stephen Strasburg (6-1) on Friday night. ... The Nationals are 0-3 at Fenway Park and the Expos/Nationals franchise is 0-9. ... After nine straight road games, Baltimore returns home this weekend with three games against the slumping Phillies, who have lost six straight. ... The Orioles had lost their previous four series.
---
---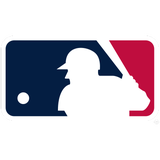 Get more from Major League Baseball
Follow your favorites to get information about games, news and more
---