Major League Baseball
Major League Baseball
Brewers 6, Giants 0
Published
May. 29, 2011 11:08 p.m. ET

Yovani Gallardo finally feels comfortable. The rest of the Brewers certainly do at home, too.
Gallardo allowed four hits over eight innings to win his fifth straight start, and Milwaukee beat the San Francisco Giants 6-0 on Sunday to wrap up an 8-1 homestand.
''For me, the most important (thing) was rhythm,'' Gallardo said. ''When I was struggling, I just couldn't find that rhythm and comfort zone. There were a couple of games I was too slow. I just kept working on it and got comfortable.''
Milwaukee has been especially cozy at Miller Park. The Brewers are an NL-best and franchise-record 21-7 at home. Now, they'll need to find a way to play better on the road, where they are 8-17 this season.
''We're winning, playing good baseball now, it's always fun,'' Prince Fielder said. ''Hopefully we can do it on the road. Take the same game we've been playing here on the road. That's the next step. Once we do that this next road trip, that'll give us just a little more confidence.''
Gallardo (7-2) retired 14 in a row at one point before allowing a single to Aubrey Huff in the seventh. San Francisco didn't have a runner in scoring position until two outs in the eighth.
Gallardo has been impressive most of this month. In his past five starts beginning when he took a no-hitter into the eighth inning in St. Louis on May 7, he's allowed five runs to go 5-0 with a 1.26 ERA over that span.
Milwaukee took a 2-0 lead off Matt Cain (3-4) in the first off singles by Ryan Braun and Casey McGehee. Fielder drove in a run in the third and Rickie Weeks added a two-out, two-run double in the sixth.
Weeks and the rest of the Brewers say the improved starting pitching has helped the offense.
''The biggest thing is just relaxing, really,'' Weeks said. ''When you get three or four shutout innings right there, it gives your offense a chance to get up there and do some things that you want to do.''
It was a disappointing series finale for San Francisco, which has lost five of six after a five-game winning streak to fall into second place in the NL West behind Arizona. The Giants gave Cain no run support for the second straight outing.
''We're seeing some good pitching, we know it and it's tough sledding right now with injuries,'' Giants manager Bruce Bochy said. ''You've got to keep pressing, that's all you can do.''
The Giants have struggled on offense and are still reeling from the loss of catcher Buster Posey after a home-plate collision Wednesday night. Posey had surgery to repair torn ligaments in his left ankle on Sunday morning and has been ruled out for the season.
Freddy Sanchez singled in the first, his 1,000th career hit, but that was the only real highlight for San Francisco, which only managed five baserunners against Gallardo.
''It was just me focused on making pitches,'' Gallardo said. ''There were times when I fell behind in the count and was able to make a pitch and get a ground ball.''
Brandon Belt hit a bloop single to start the eighth and pinch hitter Pat Burrell added a two-out single to put men on first and second, but Gallardo forced Andres Torres to pop out to end the threat. Gallardo finished with five strikeouts.
''His command is certainly better,'' Brewers manager Ron Roenicke said. ''He made some great pitches when he needed to.''
Milwaukee didn't hit many balls hard against Cain, either, but got nine singles and two doubles against him.
In the third, Braun's two-out base hit led to run after he stole second and Cain elected to pitch to Fielder, who singled for his NL-leading 42nd RBI. Weeks' two-out double made it 5-0 in the sixth and an error by third baseman Emmanuel Burriss allowed another run to score in the seventh.
Milwaukee leaves for a seven-game road trip that starts Monday in Cincinnati, where the NL Central-rival Reds swept them in the season-opening series. The Giants continue their seven-game road trip in St. Louis on Monday.
''We got some timely hitting, we ran the bases really well. We did an awful lot of things well this homestand,'' Roenicke said. ''Getting on this roll put us back, not just when you look at the standings, but it put us in a place where these guys, I hope, believe that this team is good as I keep telling them they are.''
NOTES: Sanchez is the 87th active player with 1,000 hits. ... Giants 3B Pablo Sandoval (right wrist surgery) will take batting practice in St. Louis and could be ready for a rehab assignment by the end of the week. ... Brewers RF Corey Hart said he had food poisoning after eating pork on Friday night. He was out of the starting lineup for a second day.
---
Colin Fly can be reached at http://www.twitter.com/cfly
---
---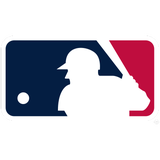 Get more from Major League Baseball
Follow your favorites to get information about games, news and more
---