Major League Baseball
Major League Baseball
Braves 4, Orioles 2
Published
Jun. 16, 2012 4:42 a.m. ET

Shortstop Andrelton Simmons, known more for his defense, is proving in his first month in the major leagues he's not a one-dimensional player.
Simmons made amends for his first career error by hitting a two-run, go-ahead homer in the sixth inning and the Atlanta Braves beat Baltimore 4-2 on Friday night to end the Orioles' five-game winning streak.
Simmons is hitting .333 with two homers and already has five multi-hit games, including three hits against the Orioles. He was called up on June 2 when the team optioned another rookie, Tyler Pastornicky, to Triple-A Gwinnett.
The homer was important after Simmons' throwing error helped lead to Baltimore's two runs off Tommy Hanson in the fourth.
''After I made the error, I felt like it cost us two runs,'' Simmons said. ''I was trying to make it up to the team and to Tommy.
''You try not to try too hard, but it's in the back of your head. You try to cover your mistakes.''
Brian McCann's first-inning homer off Brian Matusz (5-7) gave Atlanta a 1-0 lead.
Chad Durbin (3-0) struck out the two batters he faced after taking over for Hanson in the sixth.
Kris Medlen, recalled from Gwinnett before the game, gave up one hit and one walk in two scoreless innings to set up closer Craig Kimbrel, who pitched the ninth for his 19th save as the Braves snapped a four-game losing streak.
Simmons' homer, which barely cleared the wall in left, drove in Matt Diaz, who singled, to give Atlanta a 3-2 lead.
Braves manager Fredi Gonzalez said he didn't think Simmons' shot was going to make it over the wall.
''It looked the ball hung out there for the longest time, from my vantage point,'' Gonzalez said.
Pinch-hitter Jack Wilson followed with a triple to center and he scored on Michael Bourn's soft single up the middle.
Matusz fell to 0-6 in seven career interleague starts. He gave up four runs, nine hits and three walks in 5 2-3 innings.
''I was one good pitch away from getting out of that sixth,'' Matusz said.
''This one's tough to swallow. I felt like I battled throughout the game, making some good pitches to get out of some jams. That sixth inning was tough, getting two outs and then leaving the ball over the plate, giving up the home run and not being able to close out the inning.''
The Orioles scored two runs off Hanson in the fourth with help from two errors, including a bobble by Bourn in center field.
Simmons threw high to first after fielding Mark Reynolds' grounder. Reynolds scored as Bourn mishandled Wilson Betemit's double in center, allowing Reynolds to score from first and Betemit to advance to third. It also was Bourn's first error.
Betemit scored, barely beating right fielder Jason Heyward's throw to the plate, on Steve Pearce's fly ball. Betemit, who began his career with the Braves, had two hits.
The Orioles fell 1 1/2 games behind the first-place Yankees in the AL East. New York beat Washington 7-2.
The Orioles hit into four double plays to boost their total to 72, the most in the major leagues. Matt Wieters' grounder to Simmons with the bases loaded in the third started an inning-ending double play. Pinch-hitter Nick Johnson hit into a double play to end the game.
Hanson showed his frequent disagreement with home plate umpire Derryl Cousins' strike zone as he set a career-high with six walks in 5 1-3 innings.
''Hanson was just missing,'' Orioles manager Buck Showalter said. ''There were a lot of borderline pitches tonight and we just didn't take advantage of it. It came back to haunt us.''
Hanson gave up four hits and two unearned runs. He was pulled after consecutive walks in the sixth. He took a look at Cousins as he walked off the field.
Chris Davis, normally a first baseman or designated hitter, made his first career start in right field for Baltimore. He made a tumbling catch near the foul line on Chipper Jones' sinking liner in the sixth.
With Freddie Freeman still bothered by a sore left index finger and thumb, Atlanta's Martin Prado made his first start of the season at first base.
Prado delivered with a strong play in the first inning as he snagged a grounder by Davis and threw to Simmons to start a double play. Dan Uggla opened the game with a strong play at second base, diving to his left to stop a grounder by Brian Roberts before completing the play with the throw to first.
Prado made another strong play to end the seventh as he made a leaping stab of another sharply hit grounder by Davis.
Bourn, charging toward the infield, made a diving catch of J.J. Hardy's shallow fly ball in the fifth.
''I needed it tonight and they picked me up big-time,'' Hanson said of the defense.
NOTES: The Braves designated RHP Livan Hernandez for assignment. Hernandez, 37, gave up seven hits and five runs in 1 2-3 innings against Toronto on Sunday. He was 1-1 with a 4.94 ERA and one save. ... Orioles OF Nolan Reimold, who has been on the DL since May 4 with a herniated disc in his neck, will see a neurosurgeon in Baltimore. Showalter said he expects a report Monday. .... Hanson's strikeout of Wieters in the sixth was the 500th of his career. ... Brandon Beachy, who leads the majors with a 1.98 ERA, will face Baltimore's Jason Hammel on Saturday night.
---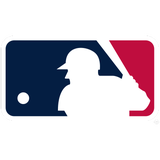 Get more from Major League Baseball
Follow your favorites to get information about games, news and more
---