Major League Baseball
Major League Baseball
Boy hit in face by line drive at game
Published
Aug. 29, 2011 1:00 a.m. ET

A young fan was hurt when he was hit in the face with a line drive during the first game of a doubleheader between the Florida Marlins and New York Mets on Monday.
The boy was struck in the ninth inning when Florida's Greg Dobbs hooked a foul liner into the right-field seats, just beyond the New York dugout. Stadium medical workers immediately tended to the boy, who was bleeding heavily. Accompanied by his mother, he was carted away in a wheelchair after the game and taken under the stands to an ambulance.
After the second game, Dobbs said he was informed by Mets vice president of security Rob Kasdon that the boy was expected to be OK. Dobbs said the youngster had a deep cut on his nose, but no breaks to his nose or orbital bones.
Dobbs said he was told the boy's eyesight was not damaged, and he planned to call the child's mother to check on him.
''I didn't see it. I saw the aftermath. It's just disturbing. You don't want anybody getting hurt from something that you've done,'' Dobbs said. ''I've got two kids of my own. I'd never want that to happen to either of my children. So it's a tough thing.''
Mets spokesman Jay Horwitz said the team could not provide any information because of medical privacy laws.
Rookie second baseman Justin Turner had an all-too-clear view of the scary scene.
''I saw the whole thing. I don't think he even moved,'' Turner said. ''Some guys in the front row jumped up for it and probably blocked him from even seeing it, but it didn't even look like he flinched or moved or anything because it hit him square right in the face.
''As soon as it hit him, I turned and cringed. I mean, you don't want to see that happen. I heard his mom start screaming, and I turned back around and saw all the blood and got sick to my stomach,'' Turner added. ''I hope it doesn't turn him away from baseball. But I hope he's OK first. If he doesn't want to come again to a baseball game, as long as he's OK, it's OK with me.''
Following the final out of New York's 2-1 victory in the opener, Turner waited for the boy by the field-level railing. He took off his jersey and handed it to the child's mother as a souvenir.
New York manager Terry Collins also stopped by, and Dobbs rushed over to give the boy a bat.
''You never want to see anything like that happen, especially to a 10-year-old kid. He was just coming to watch the game,'' Turner said. ''I'm glad that we got through that inning pretty quick so we could get him out of there through the field. He ended up coming through the clubhouse. He was conscious and talking when he was coming through the clubhouse.''
Nathan Wise, 18, and his brother Daniel, 14, from New Rochelle were sitting near the boy, who was in the front row of section 119. The crowd was fairly sparse for the first game of the single-admission doubleheader.
''His mom stood up and was screaming for a medic. A guy came running over and took off his shirt and put it on the kid's head,'' Daniel Wise said.
Between games, the seat bottom was removed with drills, and a crew of at least four other maintenance workers was washing the area to clean up the blood.
''We saw him hit a line drive and, at first, we thought we might catch it. But it went past us and we saw it hit the kid,'' Nathan Wise said. ''We saw him put his hands out and try to block it, but he's a little kid, so his reactions were slow. We saw his hands up and then saw blood trickling down his face. A security guard called over to the Mets' dugout for some towels. It looked really serious, but after a couple of minutes, we saw the medics standing around and we realized it was bad, but it wasn't life-threatening.''
It was the latest injury to a fan at a major league ballpark this season.
A San Francisco Giants fan was severely beaten outside Dodger Stadium in March, causing serious injuries. A man died when he fell from a stairway during a May 24 Colorado Rockies game. And a Texas firefighter tumbled over an outfield railing to his death July 7 while catching a ball tossed to him at a Rangers game.
---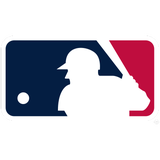 Get more from Major League Baseball
Follow your favorites to get information about games, news and more
---