Major League Baseball
Major League Baseball
Blue Jays 9, White Sox 5
Published
Jun. 6, 2012 5:10 a.m. ET

Colby Rasmus is still trying to figure out all the ins and outs of being a major league hitter.
On Tuesday night against the Chicago White Sox, he showed the progress that both he and the Toronto Blue Jays expect.
Rasmus went 5 for 5 with a homer to raise his average 20 points to .247 and help Ricky Romero get his seventh win as the Blue Jays beat the White Sox 9-5.
''Tonight, they fell in for me, which is nice. I felt comfortable at the plate with what I was trying to do with my approach, and it worked out,'' Rasmus said after collecting three singles and a double to go with his homer during the career-best five-hit night.
Hitting in the second spot has helped him because that means his first plate appearance - especially on the road - comes quickly in the game.
''I'd love to have at-bats like I did tonight. I like hitting in the two-hole. It's a good place to hit for me, the type of hitter I am. It doesn't give you a lot of time to think,'' Rasmus said. ''The game starts and you're in there hitting. The at-bats come real fast and there's not a lot of sitting around, which is good.''
He's also learning to make necessary changes to his stances and approach.
''I had a little stint where I was struggling a little a bit, which is gonna happen. I was able to change something, move up on the plate,'' he said. ''Getting a little older, a little wiser, learning to make adjustments based on how the pitchers are pitching you.''
Rasmus and David Cooper hit two-run homers in the fifth off Phil Humber and both finished with three RBIs in Toronto's 13-hit attack.
Rasmus was traded to the Blue Jays from the Cardinals last July and struggled in 35 games with Toronto, batting just .173.
''When he came to us, there was a transition period,'' manager John Farrell said. ''He was out of sorts, just kind of feeling his way through the organization, a new league. He's simplified his approach and it's allowed his abilities to really play out.''
Romero (7-1) pitched seven-plus innings, allowing six hits and five runs - three earned. He gave up an unearned run in the first, a two-run homer to A.J. Pierzynski in the seventh after Toronto had built a 7-1 lead, and then a solo shot to Adam Dunn in the eighth before he was replaced by Francisco Cordero.
''I felt great all game. Two mistake pitches to two pretty good hitters and they took advantage,'' Romero said. ''Other than that, I thought I made good pitches all night.''
Chicago played without cleanup hitter and first baseman Paul Konerko, who was scratched from the lineup after having a procedure on his left wrist. Manager Robin Ventura said Konerko had a chip in the wrist flushed out, adding it's a condition Konerko has had previously. Ventura said Konerko should be ready to play Wednesday.
Rasmus hit his seventh homer of the season following a leadoff double in the fifth by Brett Lawrie, who'd been moved to the leadoff spot for the first time this season. After a two-out single by Yunel Escobar, Cooper connected to make it 5-1.
Humber (2-3) labored with his control from the outset and lasted only five innings, throwing 101 pitches, giving up seven hits, five runs and four walks. He is 1-3 with a 7.38 ERA over eight starts since pitching a perfect game against Seattle on April 21.
''If you allow your struggles to make you stronger, they will. And I'm going to be really strong after all these struggles. Just got to keep fighting,'' Humber said.
''Right now, I'm not really pulling my share of the rope. Hopefully here pretty soon I'm going to be right back where I need to be. ... It's just an inconsistent feel. I'll have it one inning and then not have it. Or one game and then not the next game.''
Humber gave up a first-inning single to Rasmus and then walked three of the next four batters, forcing in a run when Cooper drew ball four on a 3-2 count with the bases loaded.
Chicago got the run back in the bottom half, thanks to two outfield errors by the Blue Jays. Alejandro De Aza singled and made it to second when left fielder Rajai Davis bobbled the ball. De Aza moved up on a sacrifice and scored when center fielder Rasmus missed Dayan Viciedo's shallow fly ball for the second error of the inning.
The Blue Jays had four straight singles off former teammate Zach Stewart for two more runs in the sixth. Rasmus added an RBI double in the eighth.
Notes: Romero is now 3-0 in four career starts against the White Sox. ... After the game, the Blue Jays optioned RHP Jesse Chavez to Triple-A Las Vegas and will recall 3B Yan Gomes from Las Vegas on Wednesday, his first day available. He was with the club from May 17-26 and optioned on May 27. Chavez struck out seven in five innings of relief in his only appearance with Toronto on May 27 at Texas. He allowed three runs on four hits. ... Blue Jays DH Edwin Encarnacion (right wrist) remained out of the lineup Tuesday. He was hit by a pitch in the second inning Sunday and was removed in the fifth. Farrell said he was making progress. ... White Sox LHP John Danks (left shoulder strain) will throw a side session Wednesday and expects to make a rehab start before being activated from the 15-day DL.
---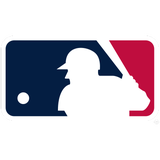 Get more from Major League Baseball
Follow your favorites to get information about games, news and more
---