Major League Baseball
Major League Baseball
Big Papi speech fitting for moment
Published
Apr. 20, 2013 1:00 a.m. ET

It was the F-word heard 'round the world.
David Ortiz pushed the boundaries of good taste when he used the popular modifier in declaring, "This is our (expletive) city!" before tens of thousands at Fenway Park and a national television audience.
But if there ever was a circumstance in which such expression was appropriate, it was from Ortiz, in Boston, on this particular Saturday afternoon.
In fact, I'd submit that Ortiz fully captured the nuanced sentiment in a joyous, sleep-deprived city that remains in mourning. After the week Bostonians endured — Monday's bombings at the marathon, virtual urban warfare and lockdowns Thursday and Friday, a total of four deaths — Ortiz wasn't the only person to convey his emotion in the most visceral terms.
When a community has run out of words, after alternating between tears and cheers for several days while watching real-life police chases, sometimes all a person can do is toss his hands in the air and say … what Ortiz said.
Years from now, Ortiz's frank choice of words might remain the most memorable aspect of the stirring ceremony before Boston's storybook 4-3 victory over Kansas City on Daniel Nava's three-run homer in the eighth. I appreciate the concern by some that Ortiz drew attention away from the first responders, everyday heroes, victims and Boston Marathon participants honored Saturday. But I tend to think a lot of people in those categories smiled at Ortiz's speech, too.
After all, it was because the Boston Police Department and other government officials performed so brilliantly that the city was in any sort of mood to giggle at Papi's phraseology. Twenty-four hours before Saturday's first pitch, the area was under a stay-indoors notice issued by Gov. Deval Patrick. It didn't appear the arrest of Dzhokhar Tsarnaev was imminent. The city faced the prospect of lingering uncertainty for days — if not weeks or more.
By 9 p.m. ET Friday, though, Tsarnaev was in custody after a dramatic standoff in Watertown, Mass. Music boomed and beer flowed in city neighborhoods as the celebration began. Ortiz, as the unofficial master of ceremonies, apparently had absorbed that atmosphere by the time he took the microphone to conclude the gripping prelude to Saturday's game.
The festivities were much more triumphant than somber, and one wonders how different they would have been if Tsarnaev hadn't been captured Friday night.
"The Star-Spangled Banner," a cappella, was every bit as emotional among the Fenway crowd as it had been at TD Garden three nights before for a Boston Bruins game. The Red Sox placed equal emphasis on remembering the four innocent victims who died as recognizing the citizens who saved lives (represented by Matt Patterson of Lynn, Mass.), those who survived their injuries (Steven Byrne of Lowell, Mass.) and marathon runners (Dick and Rick Hoyt).
Above all, Boston basked in its own resiliency. With their capture of Tsarnaev, local police scored a much greater victory than the Red Sox, Bruins, Celtics or Patriots ever could. To have stepped inside the Garden Wednesday night, or viewed a television panorama of Saturday's scene at Fenway, was to appreciate how completely Boston had won while the terrorists lost.
"All right, Boston," Ortiz told the crowd, just before returning from the disabled list to begin his 11th season with the team. "This jersey that we wear today, it doesn't say 'Red Sox.' It say 'Boston.'
"We want to thank you, Mayor Menino, Governor Patrick, the whole police department for the great job that they did this past week. This is our (bleeping) city, and nobody's going to dictate our freedom. Stay strong. Thank you."
The applause that followed suggested the fans believed Ortiz captured their feelings well … actually, really bleeping well.
---
---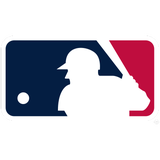 Get more from Major League Baseball
Follow your favorites to get information about games, news and more
---