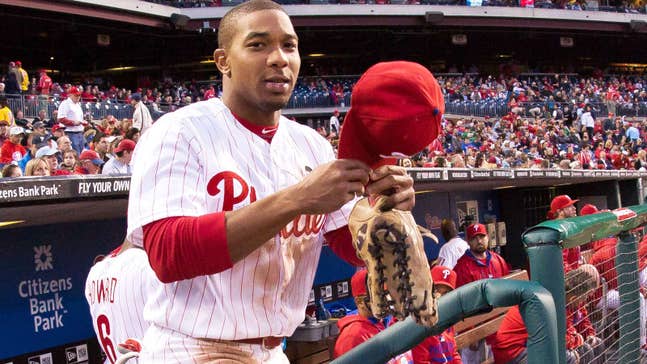 Ben Revere says he's unfazed by trade rumors
Published
May. 22, 2015 6:16 a.m. EDT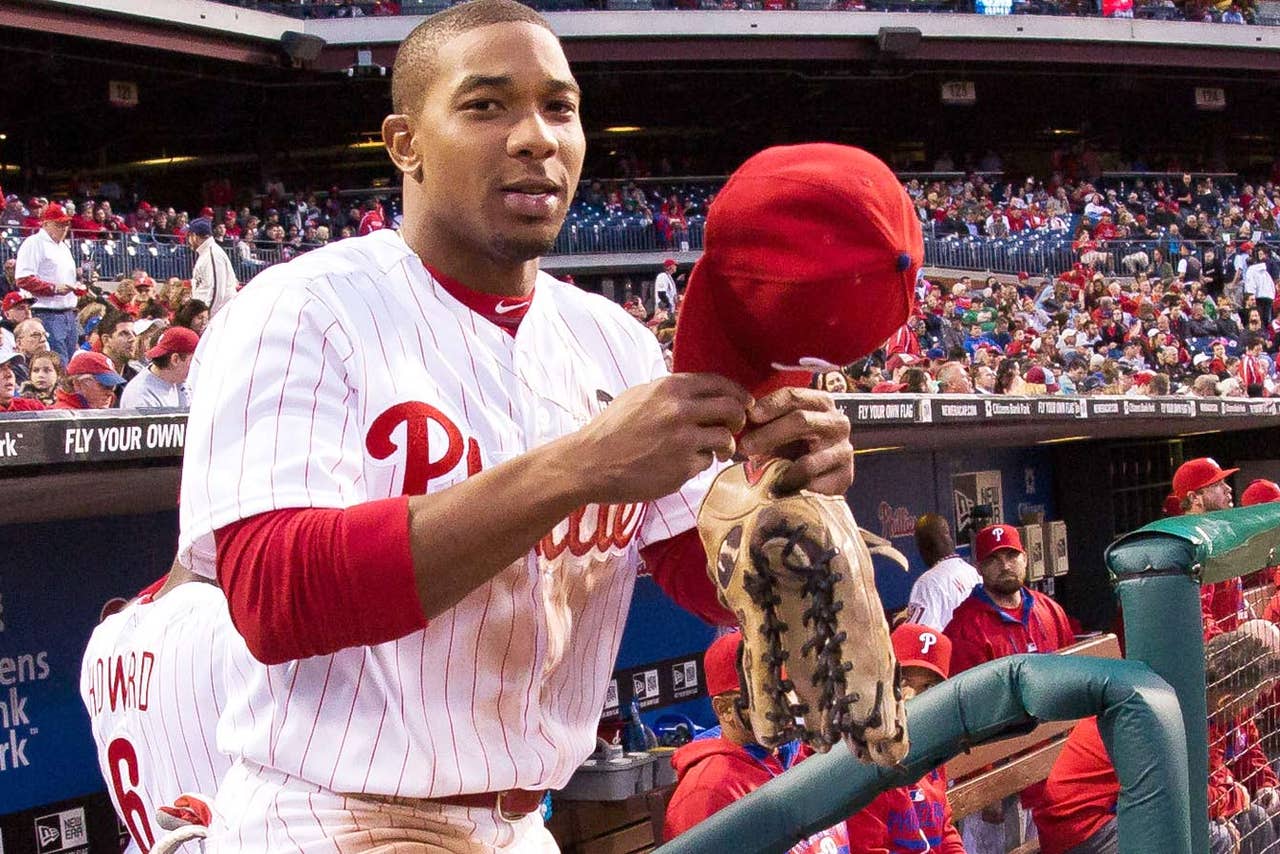 Philadelphia Phillies outfielder Ben Revere has been making headlines recently, and not just for the consecutive three-hit games he had earlier in the week.
With a logjam looming in the Phillies' outfield, reports have detailed that the team has put him on the trading block and has even been in talks with the Los Angeles Angels of Anaheim for a potential deal involving him.
Despite the potential distraction, Revere says it hasn't detracted from his job as Philadelphia's everyday left fielder.
"For some people, it might be distracting, but it's not to me," he said before the Phillies game on Thursday. "The only thing I'm doing is trying to get ready to help my team win."
The 27-year-old slap-hitting speedster adds that he'd understand if he or one of his outfield counterparts were traded in the near future.
"This is a business," Revere said. "When [Cody] Asche and Dom [Brown] come back, we're going to have a lot of outfielders and someone might be out. I just have to prepare to help my team win whether it's here or somewhere else. Just bust my tail and try to stay in the lineup."
(h/t CSN Philly)
---
---