Major League Baseball
Major League Baseball
BASEBALL 2014: Major shifts all around the majors
Published
Mar. 28, 2014 7:09 p.m. ET

Mike Scioscia moved his left fielder onto the infield dirt, then watched him start a double play. Matt Williams tried a similar trick - he put his right fielder on the grass behind the mound, only to see a bases-loaded triple fly into the vacated spot.
All over the majors this year, the shift is on.
From the designer defenses taking over the game, to expanded replay, to opening day on a cricket ground in Australia, baseball is changing.
Those scraggly beards of the World Series champion Boston Red Sox? Shaved off, mostly. Soon Derek Jeter will be gone, too.
''You can't do this forever,'' the Yankees captain said. ''I'd like to, but you can't do it forever.''
Ryan Braun and the Biogenesis bunch are back in (along with tougher drug penalties), reckless crashing into catchers is an automatic out. Robinson Cano, Shin-Soo Choo and Japanese ace Masahiro Tanaka changed sides, as did Jacoby Ellsbury, Prince Fielder and Curtis Granderson.
Plus, there's a rookie with real pedigree - sweet Hank the Dog got a second chance. He found a home in Milwaukee and his own bobblehead night.
Also, a bright forecast for mega-rich Miguel Cabrera and fellow MVP Andrew McCutchen. After a bruising winter that left frozen fields in the Midwest and East, temperatures in Detroit, Pittsburgh and most spots were supposed to warm up for Monday's openers.
This spring has been much rougher for others.
Even before the Dodgers started the season by sweeping two from the Diamondbacks in Sydney during Major League Baseball's first regular-season games Down Under, there were serious setbacks.
Kris Medlen, Brandon Beachy, Jarrod Parker and Luke Hochevar already were out for the year with Tommy John surgery. Patrick Corbin and Bruce Rondon later joined them.
Aroldis Chapman is missing at least two months after getting hit on the head by a line drive. There was no defense for that, not even those protective caps now in play for pitchers likely would've saved the Cincinnati reliever.
Defense, though, has rapidly become a major focus in the majors.
Be it Dodger Stadium or Fenway Park or anywhere in-between, it's easy to spot the trend taking over baseball: Creative ways that clubs are positioning their fielders.
The Detroit Tigers even hired a defensive coordinator. Ever expect to hear about a defensive coordinator in baseball?
Matt Martin got that job, and pointed to the overloaded alignments Red Sox slugger David Ortiz sees on a daily basis.
''That's not out of the norm now. That is the norm. With left-handers, if you'd have seen this 25 years ago, the way they play Big Papi - and 15, 20 guys in the league playing like that - you'd be, `What happened? Did I wake up and come to a softball game?'''
Makes perfect sense to Pittsburgh second baseman Neil Walker.
''The data is so undeniable, the defensive metrics are so prevalent,'' he said. ''You have so much more information, you should use it.''
''There were some times a few years ago when I felt out of place,'' he admitted. ''I was out there in right field and kind of like, `Where am I supposed to be?' But we practice it, I practice my throws from extreme angles and I'm comfortable.''
An hour later, Walker was standing in shallow right when Phillies slugger Ryan Howard batted in a spring training game. Walker made a diving stop on a hard grounder, scrambled to his feet, but threw the ball past first base.
''It's not an exact science,'' he said.
Fielding always lagged far behind pitching and hitting in statistical analysis, mainly because it was hard to quantify glovework. Teams are trying hard to play catchup.
Baseball Info Solutions tracks defensive shifts, and reports there were 8,134 instances in the majors last season. That's way up from 4,577 in 2012, and far more than the 2,358 in 2011.
''It's not as much fun as it used to be,'' Tampa Bay manager Joe Maddon lamented. ''Everybody's using it.''
Maddon is a shifting maven, having employed four-man outfields and routinely putting three players on one side of the dirt at different depths.
In a recent exhibition, with a runner on third base, Maddon overshifted his infield in the middle of an at-bat. No luck. A wild pitch scored the run.
Maddon has a theory on why it took teams so many years to shift around.
''They were afraid they might be wrong,'' he said. ''But it always made sense to adjust your fielders. Why would you play someone in a place where a guy never hits it?''
And if a big bopper tries to bunt down the unprotected third base line, that's OK.
''There are times when I'm begging him to bunt against us,'' Maddon said.
Scioscia's strategy paid off this month for the Los Angeles Angels when his repositioned left fielder handled a grounder and began a bases-loaded DP in extra innings. Williams, Washington's first-year manager, tried something with the bases loaded in the eighth and paid the price.
Offered San Diego manager Bud Black: ''Yes, my thinking has changed.''
''We will move,'' he said.
So will the Reds, after new Cincinnati manager Bryan Price talks to his men on the mound.
''Pitchers can be pretty temperamental about defensive alignment. We know that,'' he said. ''We want to have the discussion beforehand, not after.''
St. Louis general manager John Mozeliak wants to start earlier, letting his minor leaguers get accustomed to moving. On Thursday, Cardinals third baseman Matt Carpenter took a spot in short right field, fielded a grounder and threw out a runner at first.
Minnesota's Jason Kubel has been on the other side a lot.
The lefty hitter debuted a decade ago and rarely saw defensive shifts, if ever. Against the Yankees this month, he faced three fielders on the right side every at-bat.
''Now, I think it would be weird if I came up and saw that nobody was moved,'' Kubel said.
---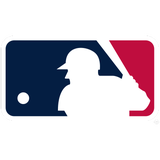 Get more from Major League Baseball
Follow your favorites to get information about games, news and more
---