Major League Baseball
Major League Baseball
Athletics 4, Angels 3
Published
May. 27, 2011 12:38 a.m. ET

The Oakland Athletics, starved for runs most of the month, finally got some, with every player notching a hit against the Los Angeles Angels.
Brett Anderson tossed three-hit ball over eight scoreless innings and Andy LaRoche drove in three runs to help the last-place A's win 4-3 on Thursday.
The A's split their four-game series with the second-place Angels, who fell to 4-7 in their past 11 games.
''It's good to finish the series with two out of three wins,'' LaRoche said. ''Hopefully, it will give us some momentum going home and it will carry over. We're starting to see signs of life from our offense. As long as our pitchers continue to do the same job they've been doing, hopefully our offense will start to liven up a little bit.''
Anderson (3-4) struck out four and walked three to beat the Angels for the first time in six career starts.
''My stuff wasn't particularly better today than it was on other days, I just mixed and matched well,'' he said. ''I can't give enough credit to my defense behind me, it was unbelievable. The defense was spectacular all day.''
The left-hander had been 0-3 in his previous five starts. Anderson finally got some run support from his teammates, who had supplied two runs or less in seven of his previous 10 starts this season.
''He's not overpowering, but he can sneak his fastball in there a little bit,'' said Mark Trumbo, who was 0 for 3 against Anderson. ''In the sixth, I was just a rally-killer - chopping a ball to third base. I didn't really stick with my game plan, and that hurt us right there.''
But Trumbo helped the Angels avoid the shutout, hitting a three-run homer off Grant Balfour with two outs in the ninth.
The Angels' Torii Hunter, who had a hit and an RBI in each of his previous six games, failed to extend the longest such stretch of his career, going 0 for 3 with a walk.
The Angels' only hits off Anderson were a single by Erick Aybar in the second inning, a double by Maicer Izturis in the sixth and a single by Alberto Callaspo in the seventh.
''Anderson pitched a good game and kept us down all afternoon,'' Angels manager Mike Scioscia said. ''He just was ahead in the count all game. We had some opportunities to chip into their lead and we just couldn't get one or two runs across early.''
Joel Pineiro (2-1) gave up 11 hits and four runs in 6 1-3 innings - the same three totals he had in his previous start against Atlanta. The 11 hits are the most allowed by an Angels starter this season. The right-hander struck out three and walked none for the second straight game while falling short in a bid to notch his 100th career victory.
''After he had given up a couple of runs, his stuff picked up a little bit and he looked like he got his second wind,'' Scioscia said about Pineiro. ''But I just don't know that he had the command that he's shown us, and he definitely missed some spots in that inning where they bunched those three runs.''
The A's extended their lead to 4-0 with three runs in the fourth. Josh Willingham led off with a single before Mark Ellis singled with two outs. LaRoche followed with a double to left field, scoring Willingham and Ellis. He scored on Cliff Pennington's single.
Oakland led 1-0 in the second on LaRoche's groundout to third that scored former Angel Hideki Matsui, who singled to lead off the inning.
Notes: The Angels placed INF Howie Kendrick on the 15-day DL with right hamstring tightness, and signed INF Russell Branyan to a contract for the season. Branyan pinch hit in the ninth. ... Angels INF Kendrys Morales underwent a second surgery in Vail, Colo., on his left ankle to clean out scar tissue, degenerative cysts and debris in the area. He won't return this season. ... The A's closed their seven-game trip with a 2-5 record. ... Oakland starters have allowed one earned run or less in seven of the past eight games and have a 1.61 ERA over that span.
---
---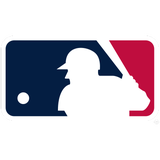 Get more from Major League Baseball
Follow your favorites to get information about games, news and more
---