Major League Baseball
Major League Baseball
Astros-Yankees Preview
Updated
Mar. 4, 2020 12:54 p.m. ET

After struggling to generate much offense in their opener, the New York Yankees proved what their veteran lineup can do.
They'll look to build on that highly productive performance in Thursday's decisive finale against the visiting Houston Astros.
New York (1-1) recorded four hits in Tuesday's 5-3 loss to Houston, then doubled that run output in the first inning of a 16-6 rout Wednesday. Starlin Castro and Mark Teixeira each belted a three-run homer and combined for nine RBIs as the Yankees pounded out 17 hits.
''This is what we're capable of,'' Teixeira said. ''When you have the entire lineup that's clicking, you're going to have a couple nights like this.''
The Yankees, who scored at least 10 runs 14 times last season, will try to win their first opening series since 2011.
Acquired from the Chicago Cubs in December, Castro is 5 for 8 with seven RBIs.
''Starlin Castro is playing T-ball right now,'' teammate Carlos Beltran said. ''It's good to see him swinging the bat like that. He's a big key.''
New York pounded starter Collin McHugh, who retired only one batter. It was the most runs the Astros (1-1) allowed since a 16-5 defeat to Texas on Aug. 19, 2013.
"You never want to have a game like that," Houston manager A.J. Hinch told MLB's official website. "It was a mess from the beginning."
Making his first appearance against the Yankees, Mike Fiers will try to help the Astros bounce back. The right-hander went 2-1 with a 2.67 ERA and tossed a no-hitter in nine starts after he was acquired him from Milwaukee in July. Overall in 2015, he was 7-10 with a 3.49 ERA in 30 starts, and set career highs for games (31), innings (180 1-3) and strikeouts (180).
After homering in the opener, Houston shortstop Carlos Correa went deep twice Wednesday. He's 5 for 9 with four RBIs and four runs scored in the two games.
"I'm seeing the ball very well and feeling good, and hopefully I can keep doing that and find a way to help my team win ballgames," Correa said.
George Springer is 2 for 9, but hit a grand slam Wednesday for the Astros, who will face Houston native Nathan Eovaldi.
After losing 14 games for Miami in 2014, Eovaldi had a career-high 14 victories and just three losses with a 4.20 ERA in 27 starts for New York despite ending his year in early September with elbow inflammation. He was greatly aided by a 7.17 run support average and his .824 winning percentage was the best since 1900 for a pitcher with at least a 4.20 ERA.
He improved his splitter last season, now hopes to have better command of his slider in 2016. While working on that pitch, Eovaldi went 1-1 with a 3.07 ERA in four spring training starts.
"The split was a huge part of the deal for me last year, and my slider I didn't feel like was great toward the end of the year," he said. "I wanted to go in the offseason and work on my slider a little bit more, so that way I don't have to rely on the split the entire time."
After returning to his hometown area to beat the Astros in June, the right-hander yielded four hits in eight innings of a 1-0 home win Aug. 24. He's 1-0 with an 0.90 ERA in three starts against them.
Correa is 3 for 7 against Eovaldi.
Chase Headley is 1 for 7 with three strikeouts in the series but 3 for 3 against Fiers.
---
---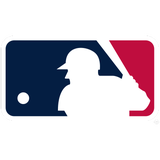 Get more from Major League Baseball
Follow your favorites to get information about games, news and more
---