Major League Baseball
Major League Baseball
Astros 4, Giants 3(11)
Published
Aug. 29, 2011 1:30 a.m. ET

The San Francisco Giants are losing to teams out of contention. They're losing at home. Great pitching efforts are being wasted.
All those things are cause for concern as the reigning World Series champions approach the final month.
Matt Downs delivered a go-ahead single with one out in the 11th inning and the Houston Astros beat the stumbling Giants 4-3 on Sunday to salvage a four-game split.
''We've got to win, that's all we've got to do,'' pitcher Matt Cain said.
To win, they must score more runs.
Jose Altuve got things going with a one-out double against Ramon Ramirez (2-3) and Downs followed with a single up the middle. Altuve was forced into action after slugger Carlos Lee left in the top of the ninth with a sprained right ankle, sustained sliding into second on a double. Lee was 3 for 4 with two doubles.
Mark Melancon (7-4) pitched the 10th and got the win despite allowing Mark DeRosa's tying single. David Carpenter finished for his first career save.
''It was a big win, especially to get one late like that,'' Downs said. ''It's easy to get frustrated when you blow a lead, but we didn't. We kept battling like it was just a part of the game.''
The reigning World Series champions fell four games behind the first-place Diamondbacks in the NL West race after Arizona beat the Padres 6-1. The D-backs come to town Friday for a key weekend series.
On bring your dog day at AT&T Park, the Giants continued to experience the dog days. More missed chances.
They also argued that one chance was taken from them.
DeRosa singled with one out in the 10th off Melancon, but was thrown out trying to stretch it to a double. He slid past the bag and reached back with his left hand, and replays showed he appeared to be safe.
DeRosa jumped up to yell at second-base umpire Dan Bellino and manager Bruce Bochy was ejected for the second time this year.
''I thought I was safe. I mean it's a tough call, bang bang,'' DeRosa said. ''You don't have a choice, you move on. You battle and you've got to put it behind us. We can't scoreboard watch because we've got our own bag of issues we've got to deal with and we've got to get the bats going.''
Houston went ahead 3-2 in the 10th on pinch-hitter Jason Michaels' double, then the Giants came back again.
Jordan Schafer lined a tying RBI single to right with two outs in the eighth against Cain to help force extra innings.
The reeling Giants failed to string together their first three-game winning streak since July 17-19 at San Diego. They haven't had a winning home series in five sets since taking two of three from Milwaukee from July 22-24.
San Francisco has played eight straight games decided by two or fewer runs.
''This is a tough loss, no getting around it. We came back a couple times,'' Bochy said. ''As I've said, we have to score some runs for these guys.''
The Giants couldn't capitalize in the eighth after getting consecutive two-out singles by Jeff Keppinger and Carlos Beltran off Wilton Lopez. Wesley Wright relieved and retired Pablo Sandoval on a grounder.
Aubrey Huff hit a tying RBI single off Houston starter Bud Norris in the seventh to end a 0-for-15 funk, and singled again in the ninth but the Giants didn't score. After Huff's initial hit in the seventh, Norris received a mound visit before giving up Orlando Cabrera's go-ahead sacrifice fly on the next pitch.
That one-run lead didn't last long.
Norris, pitching back home in the Bay Area, had only allowed one runner to reach second base before the Giants got to him for two runs in the seventh. Sandoval drew a one-out walk to start things off. Brandon Belt singled to bring up Huff, whose struggles have some fans and skeptics calling for Bochy to sit him for an extended period.
Cain, the Giants' hard-luck loser for years now, has only two wins in his last nine starts. The two-time All-Star struck out pinch-hitter Jason Bourgeois with the go-ahead run on first for the second out of the eighth, then gave up Schafer's tying single.
Cain has received the lowest run support in the majors since his first full season in 2006.
Keppinger, acquired by the Giants on July 19 from Houston, was 8 for 26 with three RBIs against his former team - including 5 for 14 this series.
Astros manager Brad Mills had seen enough.
''OK, Keppinger's done,'' Mills joked before the game. ''He's done getting these big hits against us.''
NOTES: Astros SS Clint Barmes had the day off. ... RHP Tim Lincecum takes the mound Monday for the Giants against the Chicago Cubs. The two-time NL Cy Young Award winner is 3-1 with a 0.91 ERA in his last four starts. ... Houston heads home to face Pittsburgh, with Wandy Rodriguez (9-9) getting the ball for the fourth time this year against the Pirates. He struck out 11 Pittsburgh batters in 5 2-3 innings back on July 17. ... Astros C Jason Castro, sidelined all season after right knee surgery, will join the team in Houston for the homestand to catch bullpens and take batting practice before returning to Florida for instructional league. ''It will be a good chance for us to see him and evaluate where he is,'' Mills said. ... Mills left passes for his old community college coach at College of the Sequoias, Bert Holt, and his wife, Sue.
---
---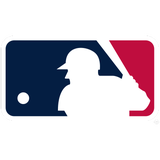 Get more from Major League Baseball
Follow your favorites to get information about games, news and more
---