Major League Baseball
Major League Baseball
Angels 7, Rangers 4
Published
Jul. 23, 2012 5:53 a.m. ET

With a lineup as potent as the one the Los Angeles Angels possess, Albert Pujols doesn't feel the need to carry the club by himself. All he has to do is relax and do what he's been doing for 12 seasons. That should be enough.
Pujols hit his 18th home run Sunday night, leading the Angels to a 7-4 victory over the Texas Rangers. His two-run shot off reliever Alexi Ogando in the seventh inning was the 463rd of his career, putting the three-time NL MVP ahead of Jose Canseco for 32nd place all-time.
''I was just looking for a zone,'' Pujols said. ''I faced him yesterday and he threw me some tough pitches. So I just tried to be aggressive, like I always am, and look for a pitch to hit that was up. I was able to put my best swing of the night on it, and it gave us a little cushion.''
Pujols, in the first season of a 10-year, $140 million contract he signed with the Angels in December after leaving the World Series champion St. Louis Cardinals, is 12 RBIs from joining Lou Gehrig, Joe DiMaggio and Al Simmons as the only players in history to reach 1,400 in their first 12 seasons.
''I don't put any pressure on myself, and I don't care who's in front of me or behind me. I know what I can do,'' Pujols said. ''I've heard a lot of guys on TV saying that maybe I was trying too hard, and that (Mike) Trout and (Mark) Trumbo took the pressure off me. I mean, come on. I've been doing this for 12 years and I've played too many games at this level. So I'm just going to go out there and give my best - for the fans, for the team and for this organization.
''Sometimes I try to do too much, like you guys saw early in the year,'' he added. ''But I always try to relax, have fun and do what I can do. Obviously that didn't happen in April, but it's a long season. And hopefully at the end, we'll be raising the trophy.''
Dan Haren (7-8) pitched effectively for the Angels in his first start off the disabled list, batterymate Bobby Wilson hit his first homer of the season, and Trout scored a run in his 14th consecutive game to set an AL rookie record.
Haren threw 95 pitches over six innings, allowing two runs, three hits and three walks while striking out three. The three-time All-Star's streak of 254 consecutive starts ended on July 3 because of tightness in his lower back. It was his first time on the disabled list in his 10-year career.
''Going to sleep last night and all this morning, I definitely had a lot of butterflies,'' Haren said. ''It's been a while, and I just wanted to go out there and help the team. It was a big game for us, and maybe it'll give us some momentum.''
Haren had to contort himself to get out of the way of a vicious line-drive single by Michael Young that buzzed past his head with one out in the fourth.
''I actually saw it come off the bat, and I don't know how it missed me,'' Haren said. ''I don't know how close it was, but I could hear it go by me. When I was laying on the ground, I took a deep breath and got back up there. It was scary. That ball was coming at me at over a hundred miles an hour. But if I get hit, I get hit. I can't think about that.''
Three pitches later, Nelson Cruz drove his 12th homer halfway up the batter's eye in center field to cut Texas' deficit to 3-2. It was Cruz's first homer on the road since June 3 at Angel Stadium, when he hit a mammoth two-run shot to left-center against reliever Bobby Cassevah that was estimated at 484 feet and reached the championship flagpoles on the fly.
The two-time defending AL champion Rangers ended their road trip 4-4 and their lead over the Angels in the AL West was reduced to five games. The teams play each other 10 more times during the regular season, including a four-game series at Texas beginning July 30.
Angels closer Ernesto Frieri, in a non-save situation, relieved Scott Downs with one on and none out in the ninth after David Murphy reached on Downs' throwing error. The right-hander walked two of his first three batters, loading the bases, and Elvis Andrus drove in a run with a sacrifice fly. But Frieri came back to strike out Josh Hamilton for the final out.
Hamilton came up empty in four opportunities with runners in scoring position during the series, and is 0 for 15 this month in those situations.
Matt Harrison (12-5) gave up four runs and eight hits in six-plus innings after going the distance in his previous two starts, including a five-hit shutout last Sunday at Seattle. The left-hander, who departed after giving up Wilson's leadoff homer in the seventh, was attempting to tie fellow All-Stars R.A. Dickey and David Price for the major league lead in victories and become the first Rangers pitcher with three consecutive complete games since Kenny Rogers in May 1994.
''There were a lot of pressure at-bats, with guys on base pretty much every inning,'' Harrison said. ''They were swinging the bats tonight, and I was just trying to minimize the damage as much as possible and keep the game close.''
Trout eclipsed the previous AL record for runs scored by a rookie, shared by Jake Powell of the 1935 Washington Senators and Don Lenhardt of the 1950 St. Louis Browns. The 20-year-old outfielder also broke the Angels' overall franchise mark for consecutive games with a run scored, which was established by Jim Edmonds in 1995.
''When we have Trout on base, there's a pretty good chance that we're going to score,'' Pujols said.
The record-breaker came in the first inning, when Trout led off with a triple into the right-field corner and came home on Pujols' ground-rule double into the left field corner. The Angels increased their lead to 3-0 in the second when Alberto Callaspo scored on a passed ball and Maicer Izturis came home on Wilson's single.
Downs gave up an RBI single to Young in the eighth, but Hunter got the run back in the bottom half with an RBI single.
NOTES: Rangers RHP Roy Oswalt was scratched from his scheduled start on Monday against Boston because of tightness in his lower back, and will be replaced by RHP Scott Feldman. ... Angels RHP Ervin Santana, who was torched for six runs, eight hits and three homers in just 1 2-3 innings during Saturday's 9-2 loss, will be placed on a 15-out leash by manager Mike Scioscia in his next start Friday night against Tampa Bay - even if he retires 15 in a row. Scioscia has used that same tactic over the years with several pitchers to get them out of a rut, including Scott Kazmir, Aaron Sele, Jarrod Washburn, and Ramon Ortiz. ... RHP David Carpenter was optioned to Triple-A to free up a roster spot for Haren.
---
---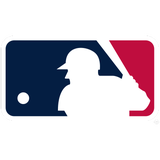 Get more from Major League Baseball
Follow your favorites to get information about games, news and more
---