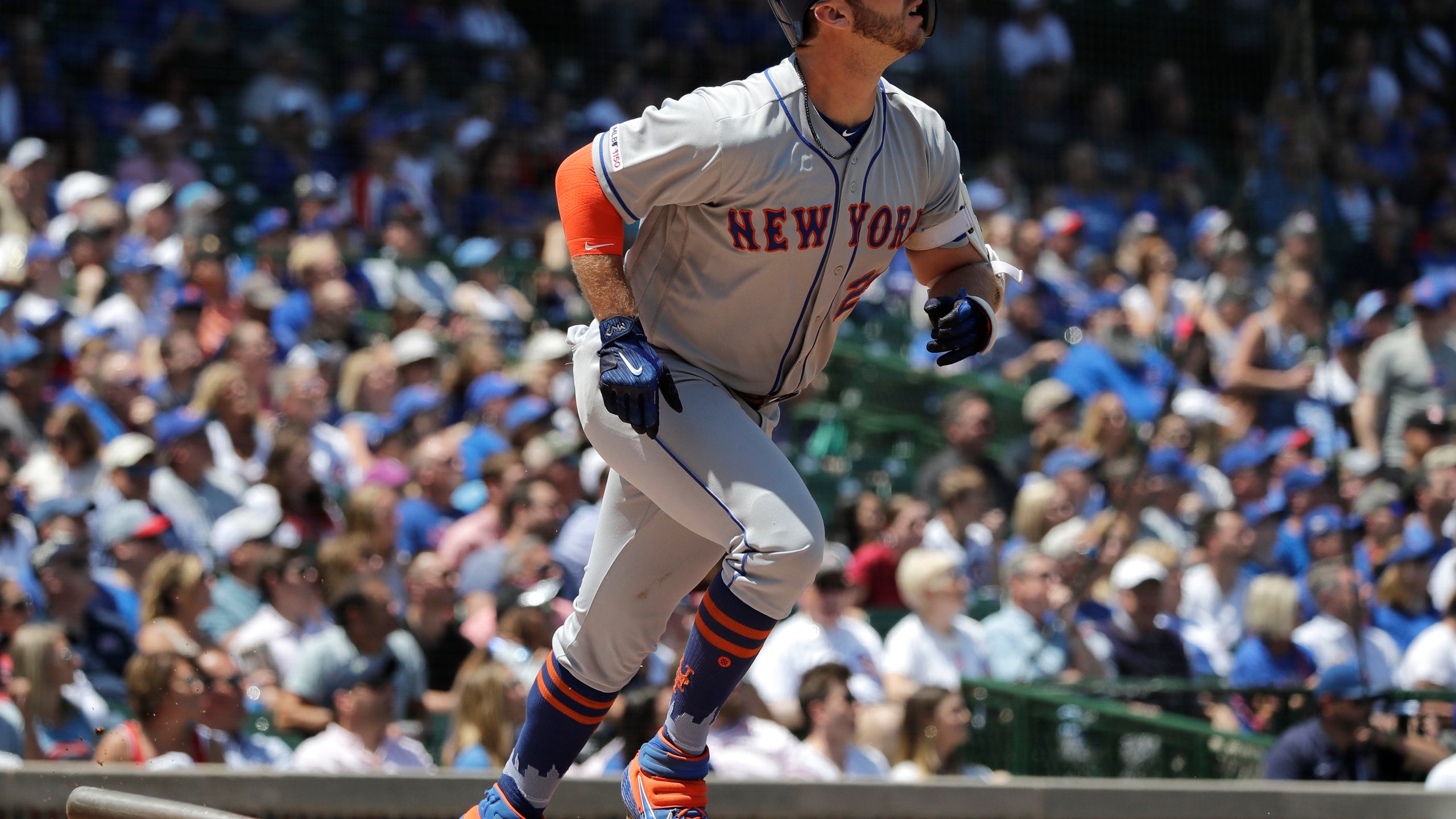 Alonso hits 27th HR, passes Strawberry for Mets rookie mark
June 23, 2019
CHICAGO (AP) — Pete Alonso has hit his 27th home run, passing Darryl Strawberry for the New York Mets rookie record in just his 77th game.
Alonso hit a solo drive against Chicago Cubs starter Cole Hamels in the fourth inning at Wrigley Field on Sunday. The 24-year-old slugger entered the day second in the majors in home runs, trailing NL MVP Christian Yelich of the Milwaukee Brewers with 29.
Strawberry won NL Rookie of the Year by hitting 26 homers in 122 games in 1983. He issued a statement via the Mets congratulating Alonso, saying "what he's done in a short period of time is most impressive. No goal seems out of reach."
---