Major League Baseball
Major League Baseball
A capsule look at the Mets-Dodgers playoff series
Published
Oct. 8, 2015 10:10 p.m. ET

A look at the best-of-five National League Division Series between the New York Mets and Los Angeles Dodgers:
---
Schedule: (All times EDT) Game 1, Friday, at Los Angeles (9:45 p.m.); Game 2, Saturday, at Los Angeles (9:07 p.m.); Game 3, Monday, Oct. 12, at New York (8:07 or 8:37 p.m.); x-Game 4, Tuesday, Oct. 13, at New York (8:07 p.m.); x-Game 5, Thursday, Oct. 15, at Los Angeles (8:07 p.m.). (All games on TBS).
x-if necessary.
---
Season Series: Mets won 4-3.
---
Projected Lineups:
Mets: RF Curtis Granderson (.259, 26 HRs, 70 RBIs, 98 runs, 91 BBs, 11 SBs, 151 Ks), 3B David Wright (.289, 5, 17 in 152 ABs), 2B Daniel Murphy (.281, 14, 73, 38 2Bs), CF Yoenis Cespedes (.291, 35, 105, 101 runs, 42 2Bs with Tigers and Mets), 1B Lucas Duda (.244, 27, 73, 33 2Bs, 138 Ks), C Travis d'Arnaud (.268, 12, 41 in 239 ABs), LF Michael Cuddyer (.259, 10, 41) or Michael Conforto (.270, 9, 26 in 174 ABs), SS Ruben Tejada (.261, 3, 28) or Wilmer Flores (.263, 16, 59).
Dodgers: LF Carl Crawford (.265, 4, 16), 2B Howie Kendrick (.295, 9, 54), 1B Adrian Gonzalez (.275, 28, 90), 3B Justin Turner (.294, 16, 60), RF Andre Ethier (.294, 14, 53) or Yasiel Puig (.255, 11, 38), SS Jimmy Rollins (.224, 13, 41) or Corey Seager (.337, 4, 17 in 27 games since being called up from Triple-A), C Yasmani Grandal (.234, 16, 47) or A.J. Ellis (.238, 7, 21), CF Joc Pederson (.210, 26, 54) or Kike Hernandez (.307, 7, 22).
---
Starting Pitchers:
Mets: RH Jacob deGrom (14-8, 2.54 ERA, 205 Ks, 191 IP), RH Noah Syndergaard (9-7, 3.24, 166 Ks, 150 IP), RH Matt Harvey (13-8, 2.71, 188 Ks, 189 1-3 IP), LH Steven Matz (4-0, 2.27 in 6 starts) or RH Bartolo Colon (14-13, 4.16, 217 hits allowed, 24 BBs, 194 2-3 IP).
Dodgers: LH Clayton Kershaw (16-7, 2.13, MLB-high 301 Ks), RH Zack Greinke (19-3, MLB-best 1.66), LH Brett Anderson (10-9, 3.69), LH Alex Wood (12-12, 3.84 with Braves and Dodgers).
---
Relievers:
Mets: RH Jeurys Familia (2-2, 1.85, 43/48 saves, 76 games, 86 Ks, 78 IP), RH Tyler Clippard (5-4, 2.92, 19 saves with Athletics and Mets), RH Addison Reed (3-3, 3.38, 4 saves with Diamondbacks and Mets), RH Hansel Robles (4-3, 3.67, 61 Ks, 54 IP), LH Jonathon Niese (9-10, 4.13 in 33 games, 29 starts, 176 2-3 IP), RH Carlos Torres (5-6, 4.68) or RH Erik Goeddel (1-1, 2.43) or LH Sean Gilmartin (3-2, 2.67).
Dodgers: RH Kenley Jansen (2-1, 2.41, 36/38 saves), RH Chris Hatcher (3-5, 3.69, 4 saves), RH Joel Peralta (3-1, 4.34, 3 saves), LH J.P. Howell (6-1, 1.43, 1 save), RH Pedro Baez (4-2, 3.35), RH Yimi Garcia (3-5, 3.34, 1 save), RH Juan Nicasio (1-3, 3.86, 1 save), RH Carlos Frias (5-5, 4.06), LH Ian Thomas (1-1, 4.00).
---
Matchups:
The series is loaded with exceptional starting pitching. Greinke, Kershaw, deGrom and Harvey all ranked among the top six National League qualifiers in ERA. ... Wright and the Mets swept the Dodgers 3-0 in their 2006 Division Series before losing Game 7 of the NLCS to St. Louis. New York had not been back to the playoffs since. ... The underdog Dodgers stunned the Mets in a seven-game NLCS in 1988 on the way to their most recent World Series championship. Los Angeles has not won a pennant since. ... A five-game losing streak during the final week of the season cost the Mets home-field advantage in this series. That could prove critical, because the Dodgers went 55-26 at home and 37-44 on the road. New York was 49-32 at Citi Field and 41-40 away from home. But the Mets played much better on the road during the final three months of the season and finished 7-14 at home. ... New York took two of three at Dodger Stadium in early July, getting a strong pitching performance from Syndergaard and another by Matz in his second major league start. Greinke beat Harvey 4-3 on the Fourth of July. ... Nearly three weeks later, the teams split a four-game set at Citi Field. Kershaw took a perfect game into the seventh inning of the opener. In the finale, the Mets stopped Greinke's shutout streak at 45 2-3 innings - longest in the majors since Orel Hershiser's big league record of 59 for the Dodgers in 1988. ... In the four games started by Kershaw and Greinke, each club won twice. ... Puig returned last week after a month on the DL with a strained hamstring. With only two games as a sample size, manager Don Mattingly and the Dodgers aren't sure whether Puig can run full speed, although he says he's healthy. The Cuban slugger batted .250 with one RBI and 8 strikeouts in last year's NLDS loss to St. Louis. For now, Ethier figures to start in right field. ... The Mets hope Matz (stiff back) is healthy enough to make the roster and perhaps start Game 4. If not, it could be the 42-year-old Colon, or deGrom on three days' rest. ... Reserve infielder Juan Uribe is out with a chest cartilage injury, eliminating an experienced right-handed thumper on the New York bench with an impressive October resume. ... Mets manager Terry Collins, at 66 the oldest skipper in the majors, makes his postseason managerial debut. ... Game 3 will mark the first playoff game at Citi Field, which opened in 2009.
---
Big Picture:
Mets: After six straight losing seasons, the Mets (90-72) finally turned it around. The NL East champs rebuilt around prized young pitchers such as Harvey, deGrom, Syndergaard and Familia - the electric arms that kept New York within striking distance this season until the front office completely transformed an anemic offense in late July. On the same day Conforto was called up directly from Double-A, professional bats Uribe and Kelly Johnson were acquired from Atlanta in a deal that added much-needed depth. A week later, Cespedes was obtained at the July 31 trade deadline and d'Arnaud came off the disabled list. Flores hit a game-winning homer against Washington, two nights after tearing up on the field when he thought he'd been traded. That made him an instant fan favorite, and the Mets took off. Cuddyer and Wright returned from injuries in August, and suddenly New York had a potent lineup to go with all that pitching. One of the worst offenses in the majors became one of the very best from July 25 on. Two pivotal sweeps of Washington helped the Mets overtake the heavily favored Nationals in the NL East and then pull away in September for their sixth division title. Back in the playoffs for the first time in nine years, the Mets will try to end a World Series that dates to 2000 - the longest in franchise history.
Dodgers: Los Angeles (92-70) reached the postseason for the third straight year, a first for the storied franchise. The Dodgers have won three consecutive NL West titles and they surpassed 90 wins for the third season in a row, a feat the club had accomplished only twice before. ... The team's .679 home winning percentage was the best in LA history. ... Kershaw went 11-1 with a 1.22 ERA and 4 complete games (3 shutouts) in his final 17 starts. He became the first major league pitcher in 13 years to reach 300 strikeouts. ... Greinke's 1.66 ERA was the lowest in the majors since Atlanta ace Greg Maddux posted a 1.63 mark in 1995. ... Kershaw and Greinke combined for a 1.90 ERA, the lowest by a set of teammates with a minimum of 25 starts since 1968. ... The Dodgers led the majors with 21 shutouts. ... Los Angeles topped the NL in homers (187) for the first time since 1983. Pederson's 26 were the second-most by a Dodgers rookie behind Mike Piazza (35) in 1993. ... The Dodgers are healthy, having ended the regular season with no position players on the disabled list after having the fourth-most player days spent on the DL of any team in the majors.
---
Watch For:
- Full Tank. Concerned about the workload of their young starting pitchers, the Mets rested Harvey, deGrom and Syndergaard down the stretch with an eye toward keeping them fresh for October. Syndergaard and deGrom each skipped a turn, while Harvey missed two starts and was pulled early from another. Now it's time to turn them loose, Collins said. Harvey will start only once in the series to limit his innings during his first season back from Tommy John surgery. But he's off to a troubling postseason start after missing a mandatory workout, and he apologized to the team for arriving late. ... The more drama, the more pressure. Especially in New York.
- Something's Missing. As brilliant as Kershaw has been throughout his career, he's struggled in the postseason. The three-time Cy Young Award winner and reigning NL MVP is 1-5 with a 5.12 ERA in six playoff series since 2008. Much of that damage has been done by the Cardinals. He was 0-2 with a 7.82 ERA against St. Louis in last year's NLDS, which the Dodgers lost in four games. It remains to be seen if the Dodgers would start Kershaw on three days' rest in a potential Game 4 against the Mets.
---
---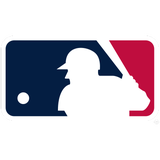 Get more from Major League Baseball
Follow your favorites to get information about games, news and more
---