Major League Baseball
Major League Baseball
'85 World Series Royals relishing playoff run
Published
Oct. 22, 2014 11:45 a.m. ET

KANSAS CITY, Mo. (AP) Bret Saberhagen was just 21 years old when the Kansas City Royals were last in the World Series. He pitched a Game 7 shutout to beat the St. Louis Cardinals.
It took 29 years for him to stand on the mound at another World Series.
On Tuesday night, Saberhagen took part in a ceremony to deliver the game ball before the opener between the Royals and the San Francisco Giants. Asked if he had any advice for the players who were warming up on the manicured outfield grass, he replied: ''Enjoy the moment.''
''I'm sure they think, `OK, we've been here once and we'll be here a bunch of times,''' Saberhagen told The Associated Press before the Giants rolled to a 7-1 victory behind a dazzling performance by their own star pitcher, Madison Bumgarner.
''But I think it's going by so quick, and it's such a quick run - I don't think it'll sink in for a long time, maybe until they're done playing.''
That was the case for Saberhagen, who made other playoff appearances with Colorado and Boston but never again reached the Fall Classic. It was the same for George Brett, Frank White and many of their 1985 teammates on the only Royals club to capture a World Series crown.
They made it once to baseball's pinnacle. They never made it again.
Perhaps that is why they've remained so close all these years. Many get together for golf outings, or chat on the phone on a regular basis. And as this year's version of the Royals has taken an entire city on a magical ride, the players from yesteryear have tagged right along with them.
Saberhagen watched the AL Championship Series against Baltimore from a suite with infielder Greg Pryor, catcher Jamie Quirk and Janie Quisenberry, the widow of the late pitcher Dan Quisenberry.
Along the way, Saberhagen has heard from pitchers Charlie Leibrandt, Bud Black and Mark Gubicza.
''Everybody is very passionate about the Royals. You play here and you get a special feeling,'' Saberhagen said. ''I don't know if you drink the water or what, but I was very fortunate to play here for eight years. I thought I was going to go my whole career, but they traded me away.''
They never traded away Brett, of course. Now nobody is more closely linked to the club.
After retiring as a player, No. 5 moved into the front office, where he has held a variety of roles. He even briefly slipped back into his uniform last season to serve as interim hitting coach, then quietly changed back into a suit and tie. But during this year's playoff push, he's been in the spotlight, TV cameras watching him wherever he goes.
When the Royals made their late-inning rally to beat the Oakland A's in their wild-card game, the images of Brett - mouth agape, hands on his head in disbelief - were everywhere.
''After we beat Oakland, I said, `This is unbelievable,''' Brett recalled. ''Then I caught myself and said, `Well, maybe it's not unbelievable. We believed we were this good in spring training.' Then when you beat the Angels three straight, you say, `Unbelievable!' But now I'll never say unbelievable again. I'll say, `Fantastic! Great!' Whatever. But I'm not going to use that as an adjective.''
The World Series has become a businesslike affair for many of the Giants, who are chasing their third crown in the last five years. The playoffs are a rite of autumn in the Bay Area.
That's hardly the case for the Royals, who suffered through several years of 100-loss seasons, managerial changes and youth movements gone awry before finally finding a winning formula.
Saberhagen and Brett both see similarities between their `85 championship team and the group of Royals trying to replicate their feat. That team was also full of youth. It relied on pitching and defense and speed. It refused to quit, even when things looked the bleakest - remember, the Royals lost the first two games of that '85 Series at home before bouncing back.
That might be the most important characteristic after dropping Game 1 on Tuesday night.
''There's a few comparisons, but they also have their own identity,'' Saberhagen said. ''They're really, truly a fun team to watch. They're young. They have great energy. The city feeds off them.''
It turns out that this year's bunch of Royals has fed off the `85 team, too.
''It means a lot to be able to share this moment with them,'' Royals third baseman Mike Moustakas said recently. ''It means a lot to George, just to see the way he reacts and the way he celebrates with us. He's like a kid again.''
---
---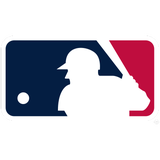 Get more from Major League Baseball
Follow your favorites to get information about games, news and more
---