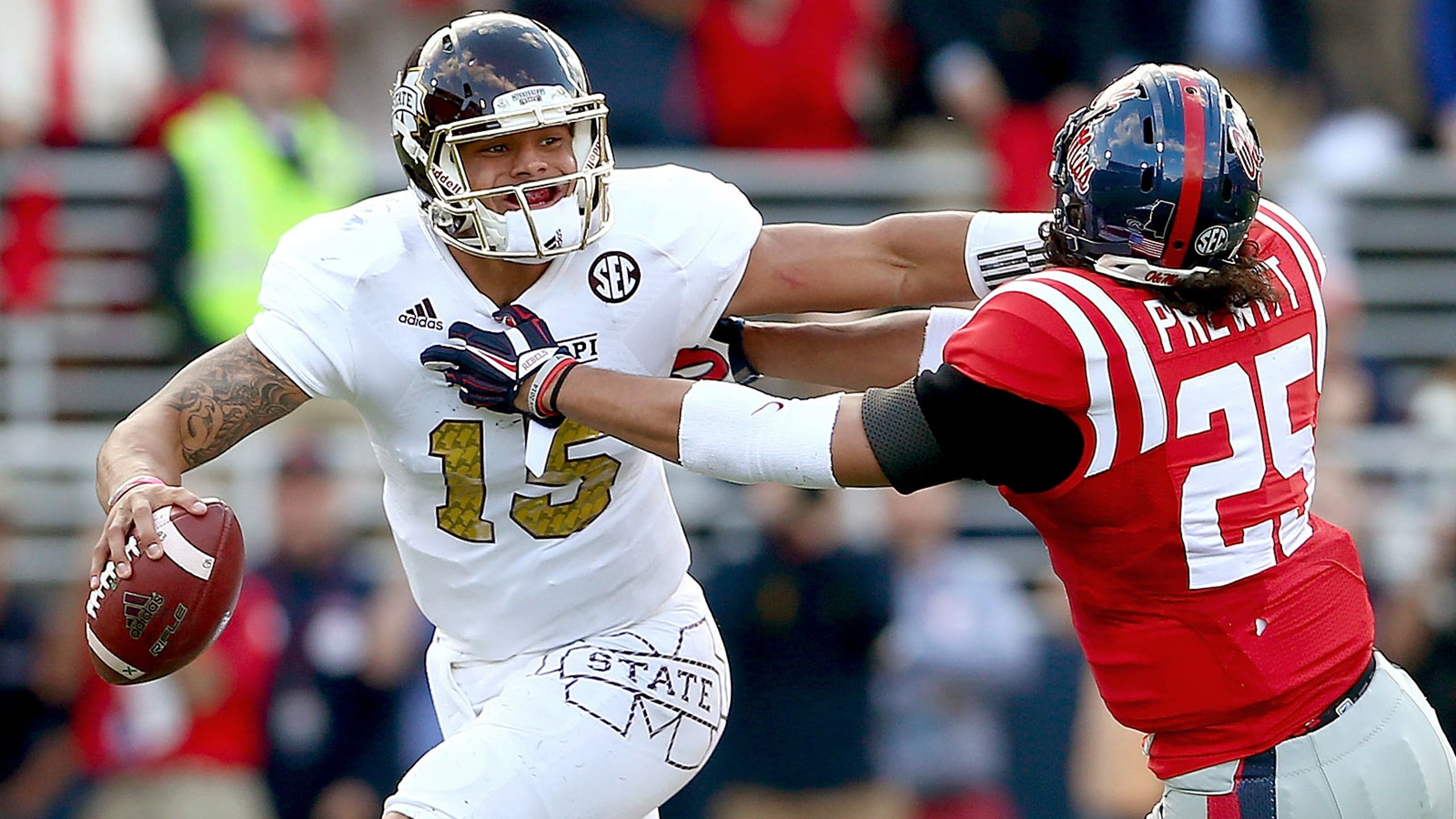 SEC West's best play at ... Mississippi State and Ole Miss?
BY foxsports • June 16, 2015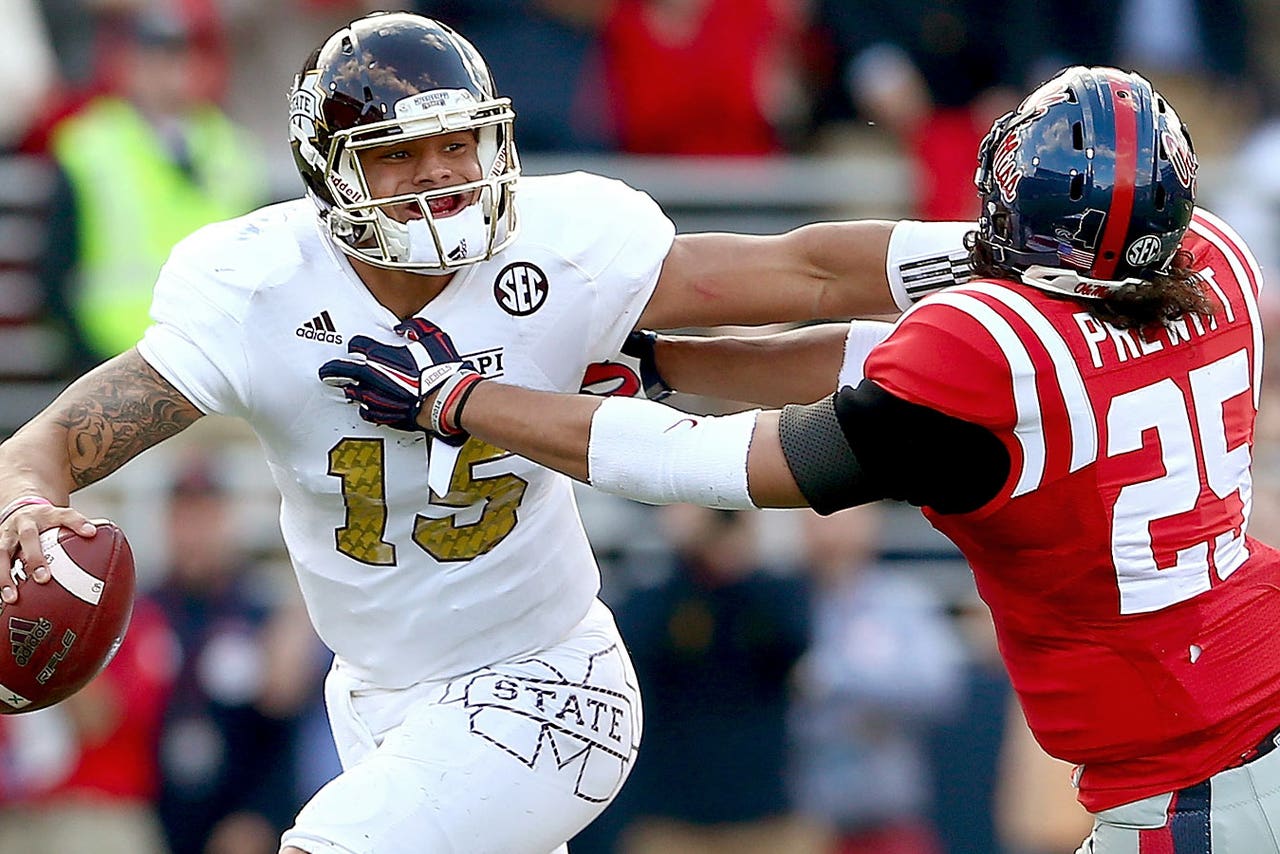 Alabama. Auburn. LSU. Texas A&M.
Those are the SEC West programs that have dominated the Heisman voting and early rounds of the NFL draft in recent years, with the rich seemingly getting richer every year in terms of recruiting, which in turn leads to more recognition and more early-round picks, and so on and so forth.
But this season ... well, things are changing. Even with LSU phenom Leonard Fournette and Alabama physical specimens Cam Robinson and Derrick Henry continuing to carry the torch for their programs, the top end of the talent spectrum seems to be shifting a different direction. A ranking by website Saturday Down South of the top 10 players in the SEC West this season has a much different flavor than would've been found in similar rankings in years past, as the top three players on the list -- yes, all of the top three -- play in the great state of Mississippi.
The No. 1 player on the list, one who's also among the early Heisman frontrunners, is Mississippi State quarterback Dak Prescott, who did put up a respectable 4,435 total yards and 41 touchdowns last season. There might be more talented players in the division (see the names in the paragraph above), but to this point, none have shown more in terms of on-field production.
Behind Prescott are two Ole Miss behemoths, junior defensive lineman Robert Nkemdiche and sophomore offensive tackle Laremy Tunsil, both of whom received All-America votes last season and will almost certainly be first-round draft picks whenever they choose to leave Oxford. Nkemdiche and Tunsil, it's worth noting, were both five-star prospects who were ranked No. 1 nationally at their respective positions, so they can match up physically with even the best of what the Alabamas of the world can throw out there.
Of course, team success isn't about who can field the one or two most successful/talented players; depth of talent is still a significant advantage for the big boys on the SEC block (Alabama alone has four players in Saturday Down South's top 10). But there's no question that Mississippi State and Ole Miss are headed in the right direction in terms of narrowing the gap.
Image credit: Streeter Lecka-Getty Images
---
---