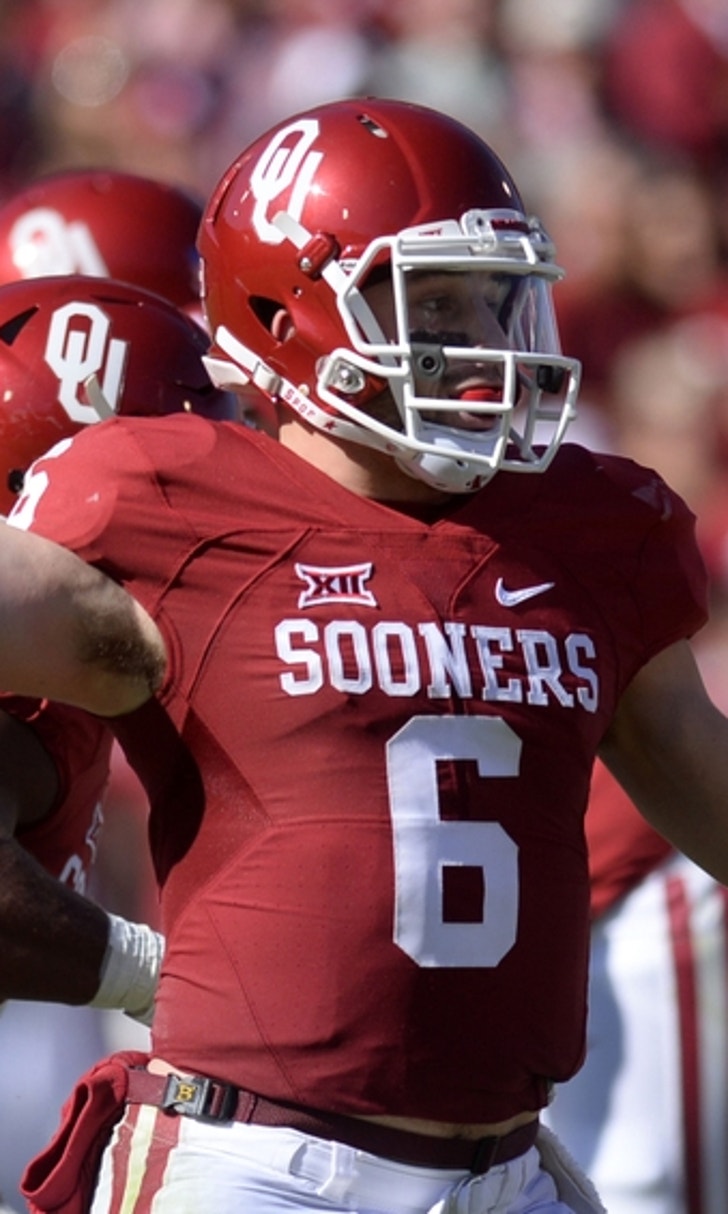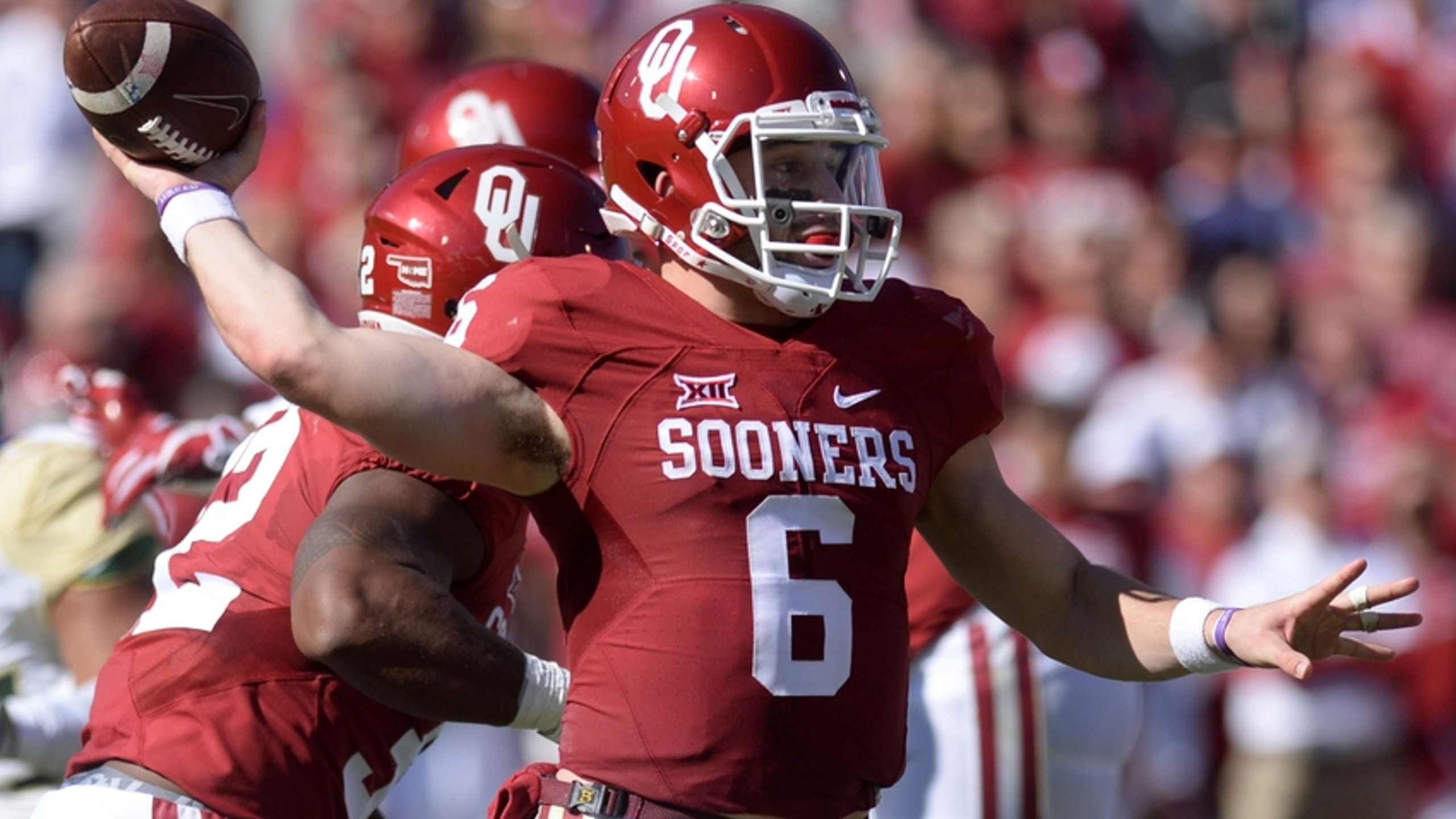 Oklahoma vs. Auburn: Comparing the Two Quarterbacks
BY Fansided and Chip Rouse/FanSided via Stormin in Norman • December 28, 2016
Any breakdown of next Monday's Oklahoma vs. Auburn New Year's Six showdown in the Sugar Bowl has to start with the quarterback position, the heart and soul of both offenses.
Baker Mayfield is the on-the-field maestro of the prolific Oklahoma offense, which ranked third in the nation this season, averaging 557.9 yards per game of total offense. That's over 100 yards more than the Auburn offense in 2016.
Mayfield led the nation this season in pass completion percentage (71.2), passing efficiency rating (197.7, almost six points higher than the NCAA all-time best and 21 better than the second-best FBS quarterback rating this season) and yards per pass attempt (11.1).
The OU redshirt junior, who has already declared he will return next season, has thrown for 3,669 yards and 38 touchdowns this season, fourth best in the country. Twenty-two of those completions were for 40 yards or more. Only one other quarterback in the country has more.
On a team loaded with talent on offense, no single player is more important to the Sooners' success than Mayfield. He's the proverbial straw that stirs the drink; the Sooners' go as Mayfield goes. His numbers speak for themselves and are exceeded only by his passion and enthusiasm for the game.
Mayfield accounted for half of OU's 45 points a game, third most in the college football this season.
Mayfield was a finalist for several national awards this past season and finished third in the Heisman Trophy voting.
On the Auburn side, sophomore Sean White is the main man who handles the quarterbacking duties for the Tigers. White missed the final two games of the regular season with a shoulder injury.
Prior to suffering the injury, White had completed 65.2 percent of his passes for 1,644 yards and nine touchdowns. He averaged 167.1 passing yards per game, with a passing efficiency rating of 146.7.
In the comparison of the quarterbacks, Oklahoma is the big winner. Advantage Oklahoma.
More from Stormin in Norman
This article originally appeared on
---
---