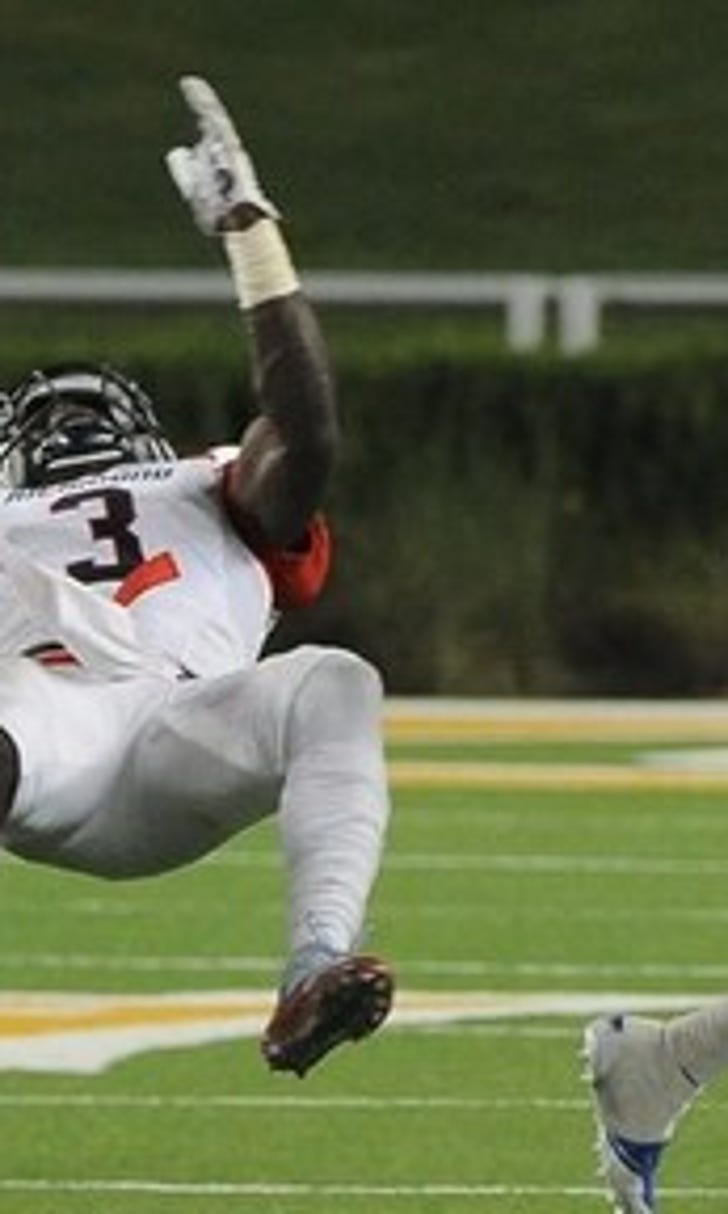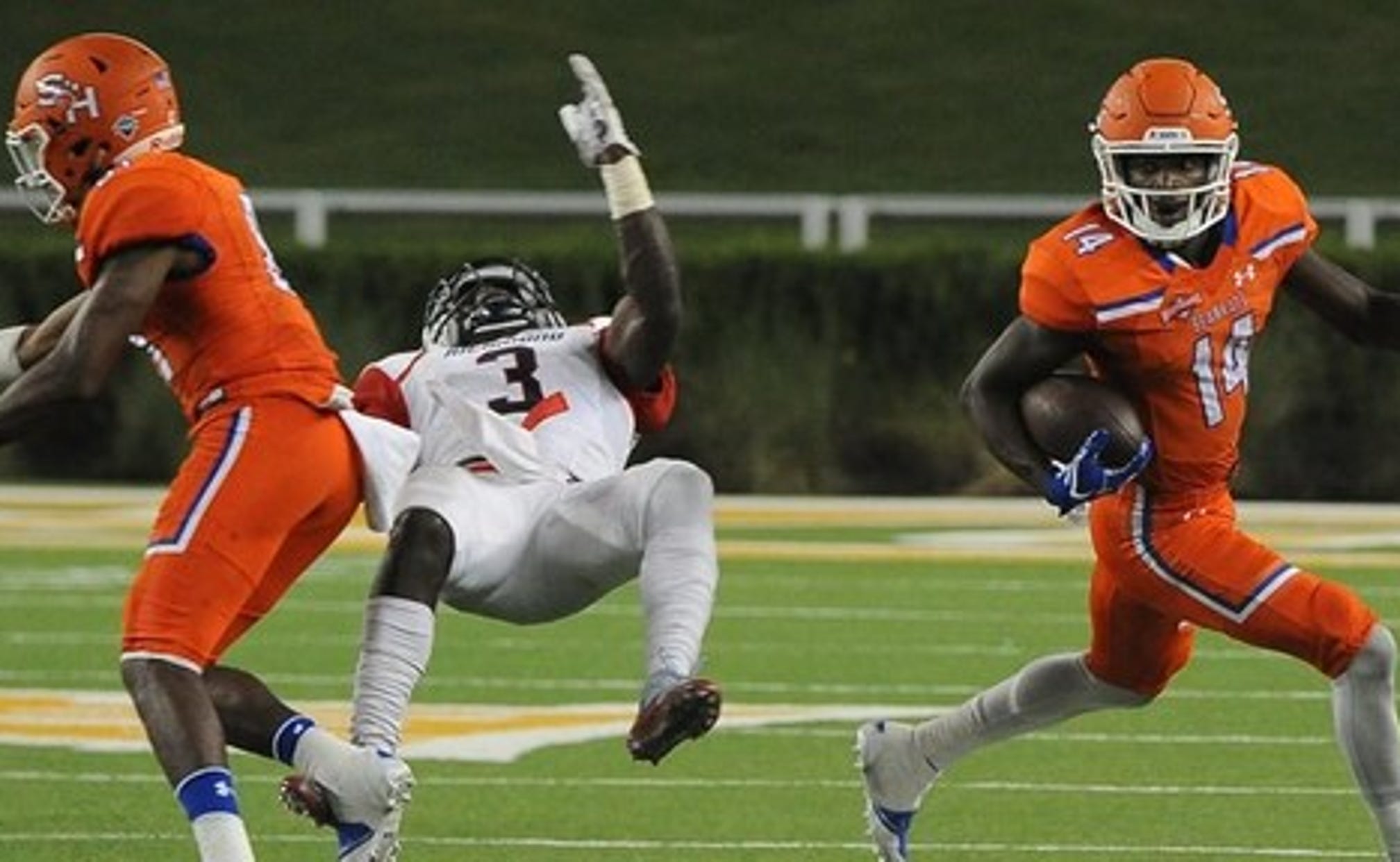 No. 3 Sam Houston outlasts No. 7 Richmond, Lauletta
BY AP • September 2, 2017
(STATS) - The criticism that Sam Houston State faced during the offseason surely has the Bearkats more motivated than ever.
If it's made them more dangerous, watch out.
The No. 3 Bearkats took the first step in ridding the bad taste of last year's FCS playoffs by defeating No. 7 Richmond 48-34 Friday night at Baylor University in the season opener for both national powers.
Not surprisingly, senior quarterback Jeremiah Briscoe helped lead the way as the 2016 STATS FCS Walter Payton Award winner passed for 411 yards and accounted for five touchdowns.
That was enough to overcome Richmond quarterback Kyle Lauletta, who threw for a school-record 546 yards and five touchdowns in his first game since suffering an ACL tear in last year's regular-season finale.
The first-ever meeting between the two teams was played at Baylor's McLane Stadium in Waco because Sam Houston's campus, located in Huntsville about 70 miles north of Houston, is closed through the holiday weekend while Southeast Texas deals with the aftermath of Hurricane Harvey.
"If we played clean, it's the seventh-ranked team in the country, I think we would've probably had the game over in the third quarter, but we didn't play clean," Sam Houston coach K.C. Keeler said. "Going in, the thing we knew about Richmond was that they were going to battle. It's just the kids they have they just keep battling, and that's what they did."
The Bearkats had the top-ranked offense in the FCS last season, but after gaining a No. 1 ranking and winning their first 12 games, they were blown out of the playoff quarterfinals by eventual national champion James Madison, 65-7. It was the second-quickest exit of their six straight postseason appearances.
But they posted a season-opening win over a ranked opponent for the first time, spoiling Russ Huesman's Richmond coaching debut in the process.
Huesman, who lost to Sam Houston in the playoffs while coaching Chattanooga last season, has switched the Spiders defense from a 3-4 base alignment to a 4-2-5, but even if they played seven defensive backs it may not have been enough against the Bearkats' relentless attack.
Briscoe opened the second quarter with a 41-yard touchdown run and threw for three scores before halftime as Sam Houston racked up 35 points in the period to take a 41-20 lead. The punting team also failed Richmond as a botched snap led to a safety and then Sam Houston's Navone Gurley blocked another punt, which Justin Gil fell on in the Spiders' end zone in the final minute of the quarter.
The Bearkats pushed their lead to as much as 48-20 in the third quarter, but Lauletta (36 of 56 overall) kept the game interesting with his passing exploits. Michael Strauss previously held the Spiders' single-game record for passing yards with 543 against Delaware in 2013.
Sam Houston held a 683-652 advantage in yards, complementing Briscoe by rushing for 272 yards on 7.4 yards a pop.
On a night when defense was optional, Sam Houston won the game without All-America defensive end P.J. Hall, who is serving a two-game team suspension because of an academic issue. Last year's leading tackler Justin Johnson stepped up his play with a game-high 11 tackles and two sacks, while Josh Price had two interceptions in the red zone.
"We just had way too many missed assignments," Keeler said. "It was evident in Price's first interception when he tried to return the ball out from the end zone instead of kneeling it. That's just something we teach every day in that situation. Sometimes you have to live through a real game and learn and improve from that experience. When we play clean, I think we're going to be a really tough team to beat."
---
---