Savannah State Tigers
Savannah State Tigers
No. 2 Clemson, No. 3 Ohio State in familiar setting at FBS semifinal (Dec 31, 2016)
Published
Dec. 29, 2016 1:19 p.m. ET

GLENDALE, Ariz. -- When Clemson and Ohio State meet in the PlayStation Fiesta Bowl on New Year's Eve, they will ring in the new and the old.
The three-year-old FBS national championship playoff format is neither the Ohio State open nor the Clemson invitational, but it has skewed that way.
No. 3 Ohio State (11-1) won the inaugural four-team playoff in 2014, and No. 2 Clemson (12-1) lost a heartbreaker in the championship game at the same University of Phoenix Stadium last season, when quarterback Deshaun Watson shredded Alabama for 478 yards, 405 passing, in a 45-40 loss, outplaying Heisman Trophy winner Derrick Henry in the process.
Like Clark Griswold and mistletoe, Clemson, Ohio State and Alabama have become staples of the reconstituted holiday Final Four. The Fiesta winner will advance to the title game Jan. 9.
"We've set out to be right here where we are," said Clemson coach Dabo Swinney, whose team finished 14-1 last season. "We look forward to playing on the big stage."
Clemson lost once this year, to a Pitt team that loaded the box with seven and sometimes eight defenders in order to contain the running game and force Watson to throw. It worked, even as Watson completed 52-of-70 passes for 580 yards, three touchdowns and three interception. Pitt stopped a fourth-and-one run in the final 90 seconds and drove for a game-winning field goal and a 43-42 victory Nov. 12.
Ohio State's only loss came when Penn State blocked a punt and a field goal in the fourth quarter, returning the blocked field goal for a touchdown in a 24-21 comeback victory on Oct. 22.
Each survived other scares. North Carolina State missed a potential game-winning field goal on the final play of regulation before the Tigers won in overtime. They scored 17 fourth-quarter point to beat Florida State by three, and Corder Tankersley's late interception sealed the victory over Virginia Tech in the ACC title game.
The Buckeyes beat Wisconsin in overtime, and linebacker Vince Worley intercepted a two-point conversion attempt in a one-point victory over Michigan State. In the final game of the regular season the Buckeyes made a field goal as time expired before Curtis Samuel scored on a 15-yard run for a 30-27 double-overtime victory over Michigan, one play after a controversial spot on fourth down.
"It takes a few years off your life expectancy," Ohio State offensive coordinator Ed Warriner joked said of the tight squeezes. "It's good. You grow from that, and you gain confidence that in critical situations your players can make plays."
These players do make plays.
Watson, a junior who is expected to declare for the NFL draft, orchestrates a Clemson offense that averages 505.7 yards and 40.2 points a game. He threw for 3,914 yards and 37 touchdowns while rushing for 526 yards and six more scores. He trails only Philip Rivers and former Tigers quarterback Tajh Boyd in total offense in ACC history.
Watson said his success comes from having that mentality that "I'm good, but good isn't good enough. I'm striving to be great. Try to be perfect each and every week. Something that I will never achieve, but I can always try."
Junior halfback Wayne Gallman, who confirmed he will enter the draft, rushed for 1,002 yards and 15 touchdowns. Junior Mike Williams, another early NFL entry, leads a talented receiving corps with 84 receptions for 1,171 yards and 10 touchdowns. He is projected to be the first wide receiver taken in the 2017 draft.
Quarterback J.T. Barrett, running back Mike Weber and athletic runner/receiver Samuel helped Ohio State average 480 yards and 40.2 points a game. Junior Barrett has passed for 2,428 yards and 24 touchdowns and rushed for 847 yards and nine touchdowns. He is 26-3 as a starter.
Clemson safety Jadar Johnson, who batted down a pass in the end zone to seal a 19-13 victory over Auburn in the first week of the season, created a small stir with his critique of Barrett this week.
"We have played better quarterbacks than him," Johnson said. "I'm not taking anything away from him. I don't think he is a bad player. He is definitely a good player, but he does not stand out as one of the best quarterbacks that we have played this year."
The teams last played three years ago, when Clemson won, 40-35 in the Orange Bowl following the 2013 season. Boyd had 505 yards in total offense and Buckeyes quarterback Braxton Miller threw for 224.
"It was a little different then, because I feel like Braxton Miller can throw better than J.T.," Johnson said. "I don't think (Barrett) throws that well. I'm not saying he can't throw at all. He definitely can put it out there. But I definitely feel like Braxton Miller was a better thrower."
Clemson entered the bowl season with 46 sacks, second in NCAA Division I. It is led by 6-foot-3, 305-pound defensive tackle Carlos Watkins, who had 8 1-2 whilesix-foot-4, 310-pound tackle Christian Wilkins had 3 1-2.
The Buckeyes have had trouble with pass protection recently, giving up 11 sacks in their final two games, eight against Michigan and three to Michigan State. They often keep an extra blocker to help Barrett.
"They've got some dudes, that's for sure," Miller said. "I think they're at there at the top as far as just disrupting things."
---
---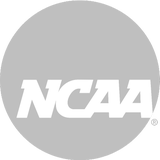 Get more from Savannah State Tigers
Follow your favorites to get information about games, news and more
---