Atlantic Coast
Atlantic Coast
No. 2 Clemson looks to clinch division title vs No. 17 BC
Updated
Mar. 4, 2020 7:48 p.m. ET
CLEMSON, S.C. (AP) — No. 2 Clemson plans to maintain its same season-long focused approach when the Tigers take on Boston College.
The Tigers (9-0, 6-0 Atlantic Coast Conference, CFP 2) visit the 17th-ranked Eagles (7-2, 4-1, CFP 22) with the chance to wrap up a fourth-straight ACC Atlantic Division title and spot in the league title game.
Clemson has been as dominant as any team in the country the past month or so, winning its past four games by a combined score of 240-36. The latest was a 77-16 victory over Louisville for the second-largest margin of victory ever in an ACC game.
Co-offensive coordinator Jeff Scott believes the Tigers' success comes from their steady approach. They don't seem to elevate their enthusiasm or effort to match the moment, instead they simply rely on what they've done all season.
"I like the focus, intensity we've had in games," Scott said. "We're continuing to get better."
Clemson has excelled in big games this season, and have had a couple of close calls.
The Tigers stopped a two-point conversion at Texas A&M in week two to escape with 28-26 victory. They were down 10 points to then-undefeated Syracuse in the fourth quarter before rallying for a 27-23 win on Sept. 29.
And they turned one Top 25 showdown against 5-0 North Carolina State into a 41-7 rout three weeks ago.
Scott believes the Tigers won't flinch against the Eagles, either, even if they haven't been truly tested in more than a month.
"You look for poise in those situations," he said Monday. "I don't feel like at any point we lost our poise."
That goes for freshman quarterback Trevor Lawrence, too.
Lawrence passed for more than 300 yards in blowouts over North Carolina State and Florida State. He threw for just 59 yards — although he had two touchdown passes — as Clemson went to the ground to pound the Cardinals.
Lawrence, the 6-foot-6 newcomer who leads the ACC with 18 touchdowns, has not yet been part of tight, fourth-quarter contest since winning the starting job in mid-September.
Lawrence watched Clemson's comeback against Syracuse from the sidelines with a neck strain, knocked out in the second quarter by the Orange.
But Lawrence, who said he's never been north of Virgini a, said he and the offense are ready for the challenge. "We've shown earlier in the season we can win close games and we can find a way to win," he said. "I think it's been good to play well these past few weeks so we don't have to go into the fourth quarter."
Clemson coach Dabo Swinney said the Tigers work all season long for the chance to win championships and don't plan to let outside worries get in their way.
"This is what it's all about," he said. "We hope to have an opportunity like this down the stretch, so here we are."
Clemson's chance at an ACC title won't be crushed with a Boston College win, although it's unlikely the Tigers can remain among the College Football Playoff's top four without a defeat.
Boston College still must face Florida State and Syracuse this month. A loss by the Eagles — as long as Clemson defeats Duke on Nov. 17 — would send the Tigers back to the ACC championship game.
Eagles coach Steve Addazio is also fully focused on Clemson and wants to make it a raucous atmosphere on campus come Saturday night.
"I hope our fan base is as energized as our team right now," Addazio said. "We're very grateful and fortunate that we're in a position to make it a big-time game."
---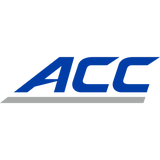 Get more from Atlantic Coast
Follow your favorites to get information about games, news and more
---