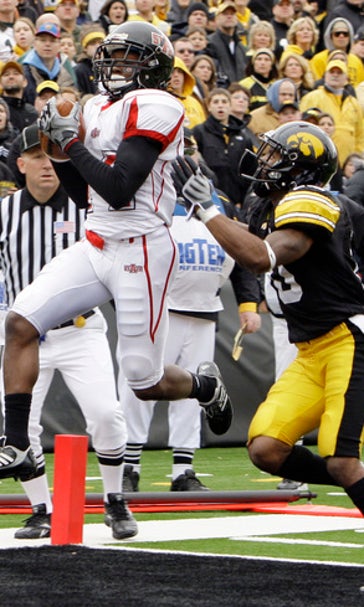 Iowa settles lawsuit with ex-player injured in 2011 workout
BY foxsports • January 8, 2016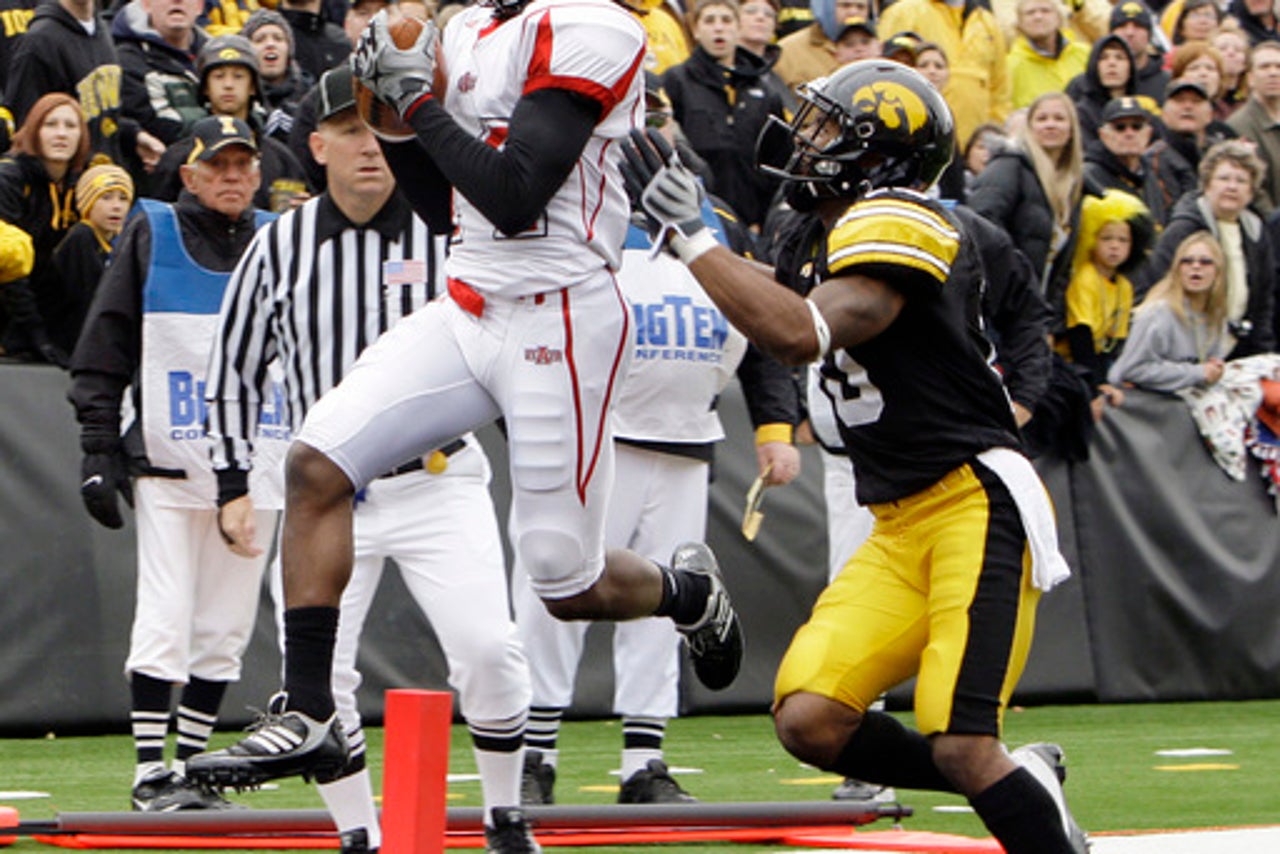 IOWA CITY, Iowa (AP) The University of Iowa settled a lawsuit Friday with a former football player who was one of 13 Hawkeyes hospitalized with a serious muscle disorder following a high-intensity 2011 workout.
A lawyer representing the university notified court officials of the settlement with William Lowe ahead of a pre-trial conference. Details weren't immediately released, and both sides were given 60 days to submit settlement documents.
Lowe's lawsuit alleged that coaches and trainers failed to properly supervise the January 2011 workout and didn't immediately offer medical care after he and others reported severe pain and symptoms. He argued that his injuries were aggravated because he was required to participate in additional workouts in the following days.
Lowe and 12 others were eventually hospitalized and diagnosed with exertional rhabdomyolysis, which is the result of muscles breaking down and releasing proteins into the bloodstream. It can cause kidney failure and even death. Now 26, the Cleveland native contended the program was negligent in ''developing and implementing a dangerous improper training program'' and should have to pay unspecified damages for his pain and suffering. Trial had been scheduled for later this month in Iowa City.
Lowe's attorney, Brian Galligan, didn't immediately return a voice message. A university spokeswoman said she had no information on the settlement, and the Iowa Attorney General's Office didn't immediately return an inquiry.
Lowe was the only player to file a lawsuit. The settlement ends a painful chapter for Iowa coach Kirk Ferentz and his highly regarded strength and conditioning coach, Chris Doyle, who was deposed in the case in August.
The workout was only held about once every three years as a test of physical stamina, mental toughness and to see who ''wanted to be on the team,'' according to an investigative committee report commissioned by Iowa. The most grueling part were the 100 back squats players were asked to do at 50 percent of their most recent personal best. A study by University of Iowa doctors concluded that those squats were ''significantly associated'' with an increased risk of rhabdomyolysis - with affected players more likely to think they could complete the untimed workout despite muscle failure.
The investigation cleared trainers and coaches of wrongdoing, determining that the injuries were unintentional and not the fault of those who designed the workout. But the school adopted the committee's recommendations to discontinue the workout and to develop mechanisms to better identify players who are suffering health complications.
Lowe alleges in his lawsuit that he and others reported ''substantial leg pain and stiffness as well as abnormally dark urine'' after that workout and extreme fatigue. Despite such reports, Lowe says injured players were required to participate in a mandatory intensive workout the next day focusing on their upper body muscles. After taking the weekend off, players had another mandatory workout Jan. 24.
Within hours, Lowe and others started showing up at the hospital and were diagnosed with rhabdomyolysis.
Lowe spent about a week in the hospital, and his lawsuit said he suffered from weight loss, pain in his lower back and legs, headaches and high blood pressure over the next several months. Lowe, who played sparingly in three seasons at Iowa, never rejoined the team.
---
---