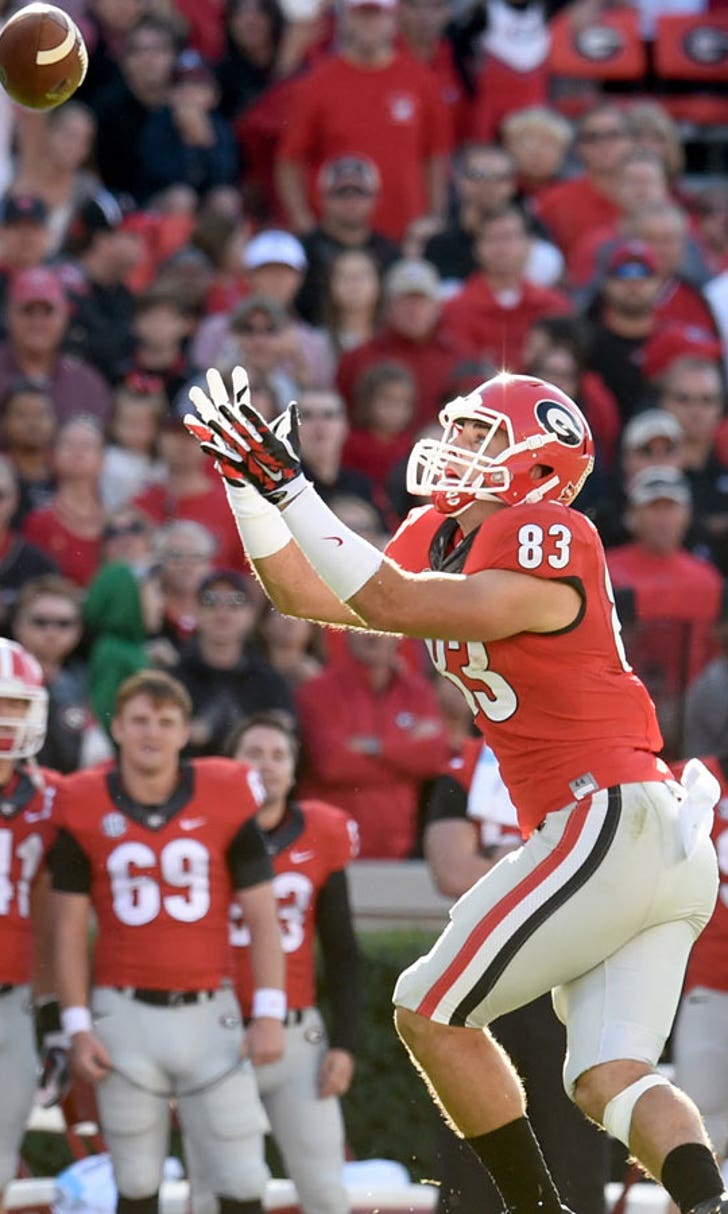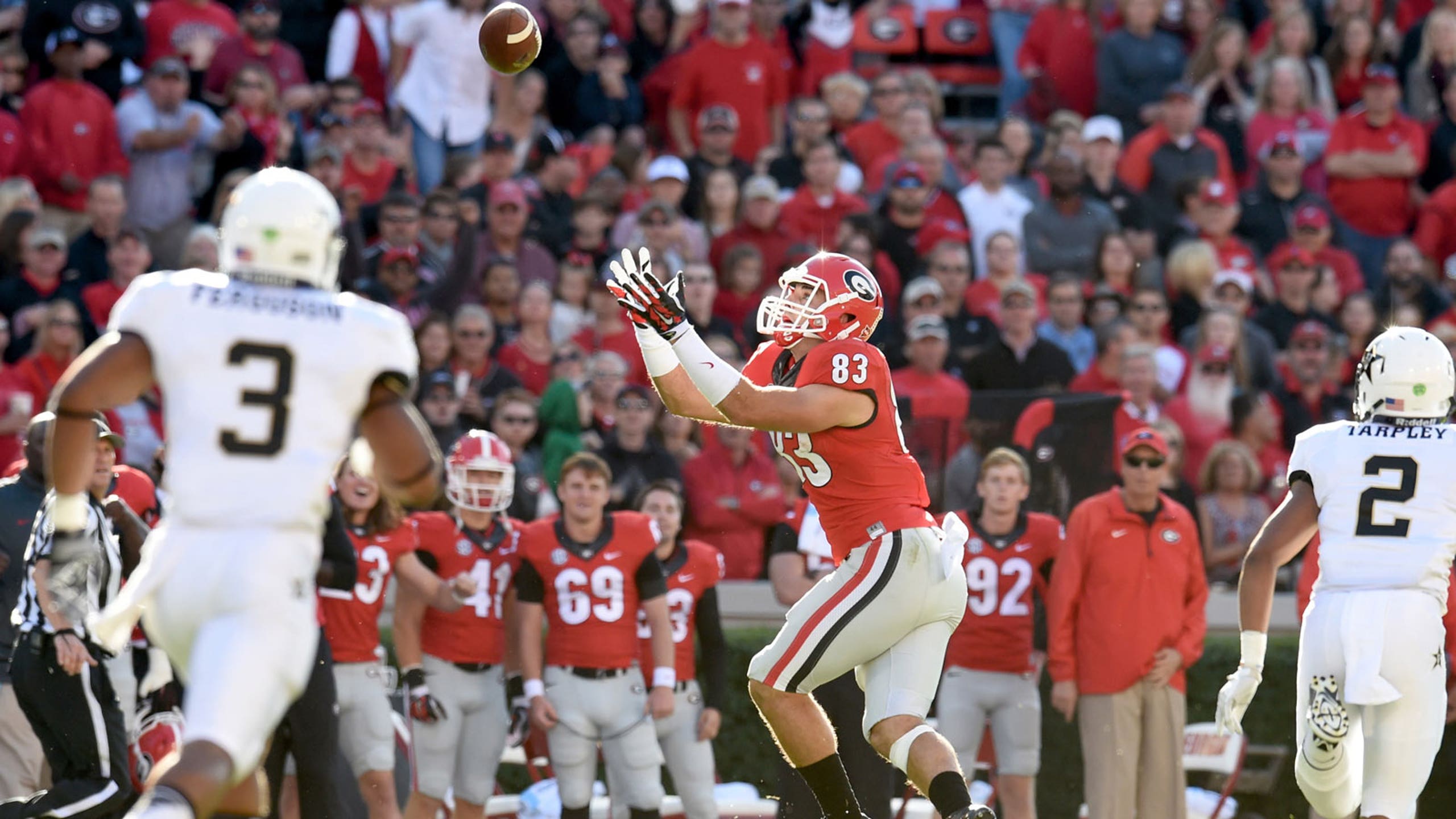 Georgia's tight ends are on pace for a historically low season
BY foxsports • October 15, 2015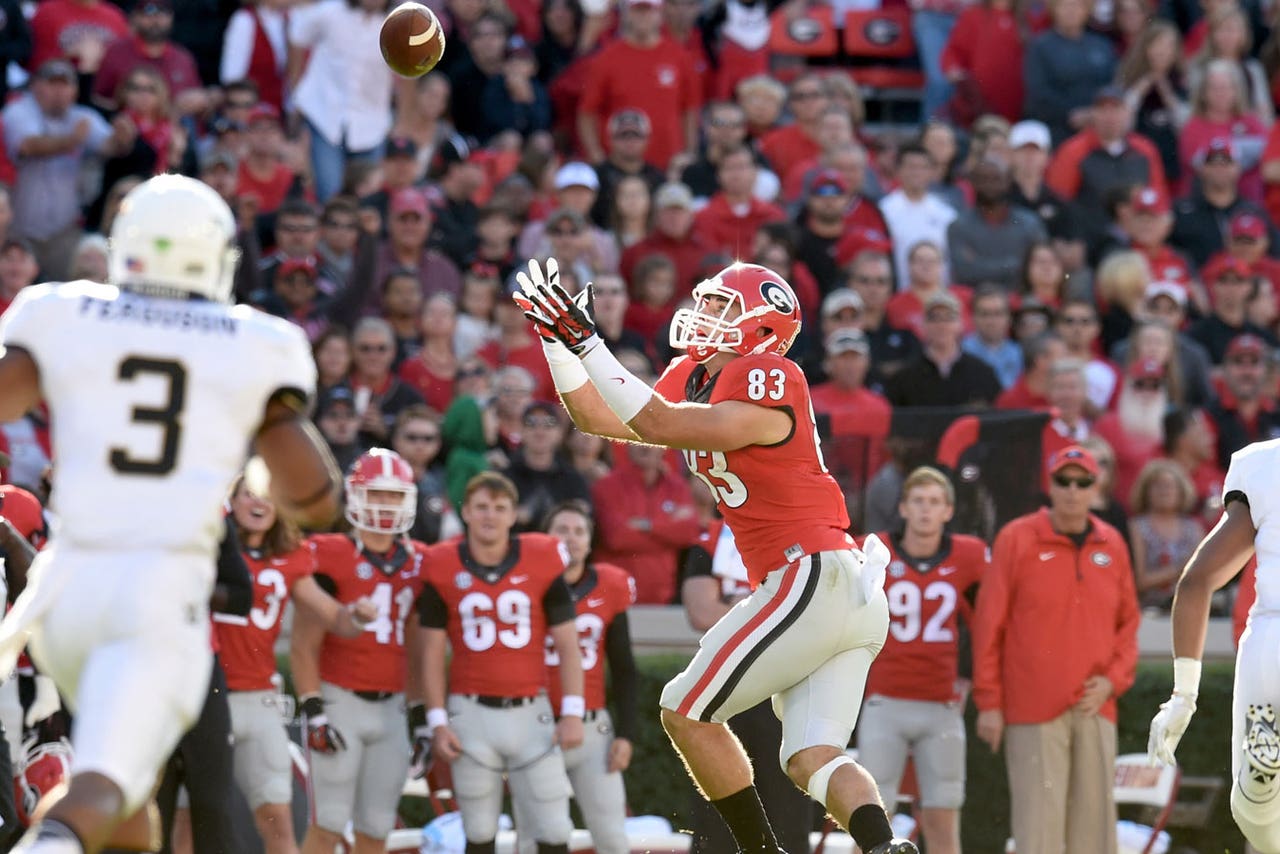 When Georgia head coach Mark Richt hired offensive coordinator Brian Schottenheimer from the NFL ranks, many assumed the tight ends would play a feature role in the pro-style offense, which typically features two tight ends on the field. 
But after six games, the Bulldog tight ends have only combined for 11 catches. The lowest number of receptions by tight ends under Richt occurred in 2007, when the position only caught 24 passes. 
Despite the low number of receptions, sophomore tight end Jeb Blazevich doesn't appear to be growing frustrated just yet. 
"Of course everybody wants the ball in their hands but whatever role they need to play, I'm cool with that," Blazevich said. "I know a lot of times it's not that they aren't throwing to me, it's not as simple as that."
Richt was also quick to point out this week that production of the position cannot be based solely on statistics and the role of the tight end goes beyond passing catches in Georgia's system. Getting open consistently is also something the Bulldog tight ends have struggled with according to their head coach.
"The reality is we have progression reads and we are gonna throw it to this guy if he is open and if not we will throw it to that guy," Richt said. "And sometimes the tight end is open we throw it to him and sometimes he doesn't."
Whatever the reasons may be, it might be time to consider adjusting the gameplan with Nick Chubb no longer in the lineup. If Georgia is going to be successful on offense during the second half of the season, they'll need the passing game to step up in Chubb's absence. A good start would be finding ways to get the ball into the tight ends hands.
---
---