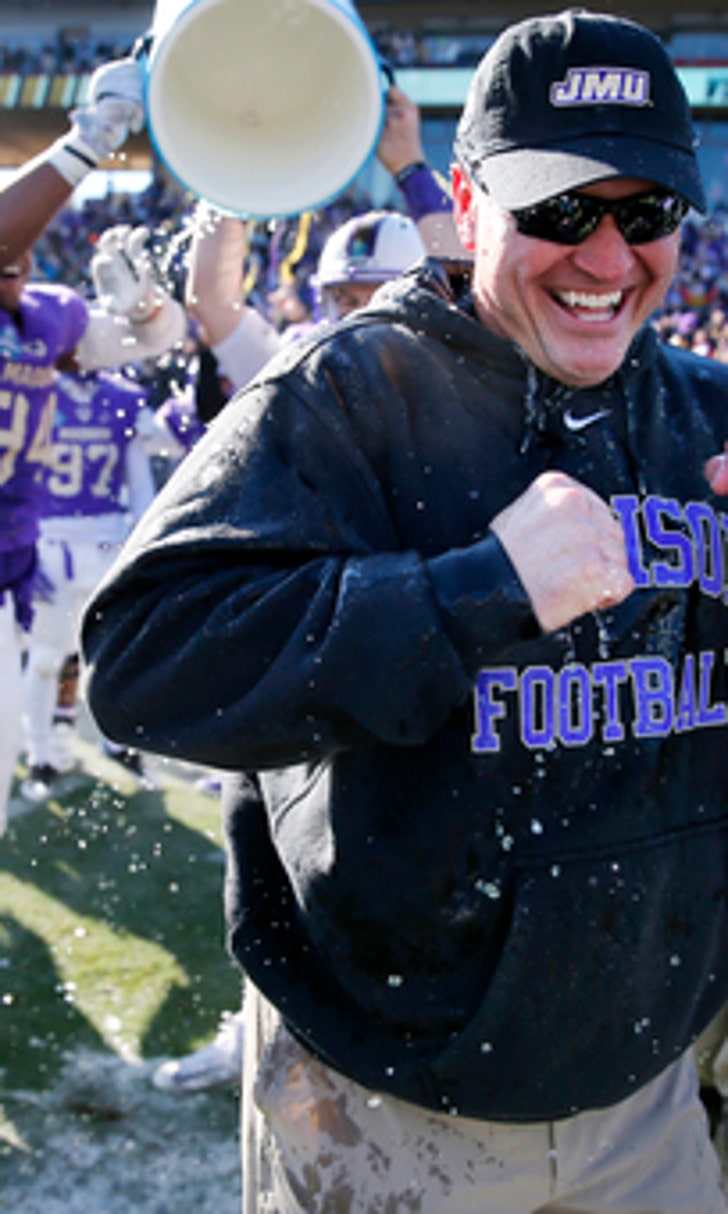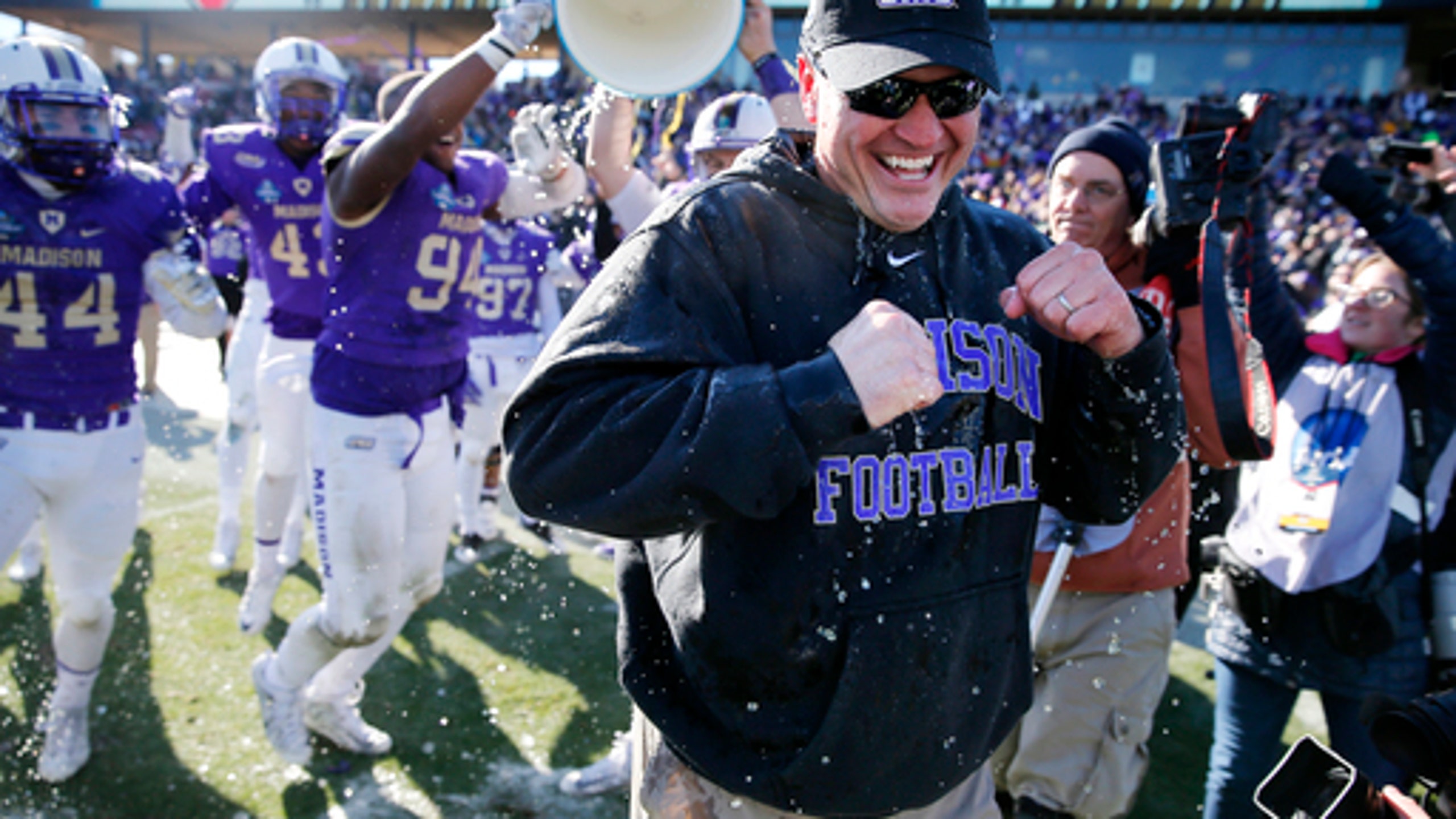 FCS championship game review
BY AP • January 7, 2017
FRISCO, Texas (STATS) - The wins in September and October were nice, but none was against a nationally ranking, so when James Madison beat Richmond and Villanova in back-to-back road games to open November, coach Mike Houston gained a new feeling.
Those different-level wins had the Dukes' first-year coach believing his team would go much deeper into the FCS playoffs than the CAA Football program had gone in over a decade.
"Just the guts and unity that we showed in that (Richmond) ball game," Houston said. "And to turn around the next week and to win on the road without (injured quarterback) Bryan Schor, the toughness displayed by our team as a whole. At that moment, we had done in one year what I thought would take several years to do."
That three-year championship? Uh, no ... the Dukes were on the fast track.
James Madison wound up beating nationally ranked teams in six of its final seven games. Perhaps the biggest being the semifinal-round playoff win at five-time defending national champ North Dakota State because that proved to be much tougher than Saturday's 28-14 win over Youngstown State in the title game at Toyota Stadium.
---=
No. 4 seed James Madison 28, Youngstown State 14
Story Line: James Madison offensive stalwarts Bryan Schor (two touchdown passes) and Khalid Abdullah (101 rushing yards, two touchdowns) accounted for much of the scoring and the Dukes joined their 2004 team with the second FCS national championship in program history.
Game Balls: There wasn't enough to go around to the Dukes' defense. They took away Youngstown State's usually excellent run game with an aggressive pass rush and the cornerbacks were in press coverage as a result. Four ranked opponents averaged only 15 points in the playoffs, and 21 of the 60 points came in the final two minutes of games when the outcome was already decided.
Key Stat: Youngstown State threw four times as many passes - 48 to 12 - as James Madison protected its early lead. It wasn't how the unseeded Penguins usually try to win a game.
The Takeaway: James Madison proved itself as the best team in the nation, sweeping to a CAA title, beating North Dakota State on the road and never giving Youngstown State much of a chance in the national final.
Coach Comment: "You're the best team in the nation. At the end of the year, every college football program in the country has this goal." - Mike Houston
Up Next: James Madison goes into the offseason as one of the favorites for the 2017 FCS national championship, opening on Sept. 2 at East Carolina. Youngstown State has quite a bit of reloading after its outstanding season.
---
---