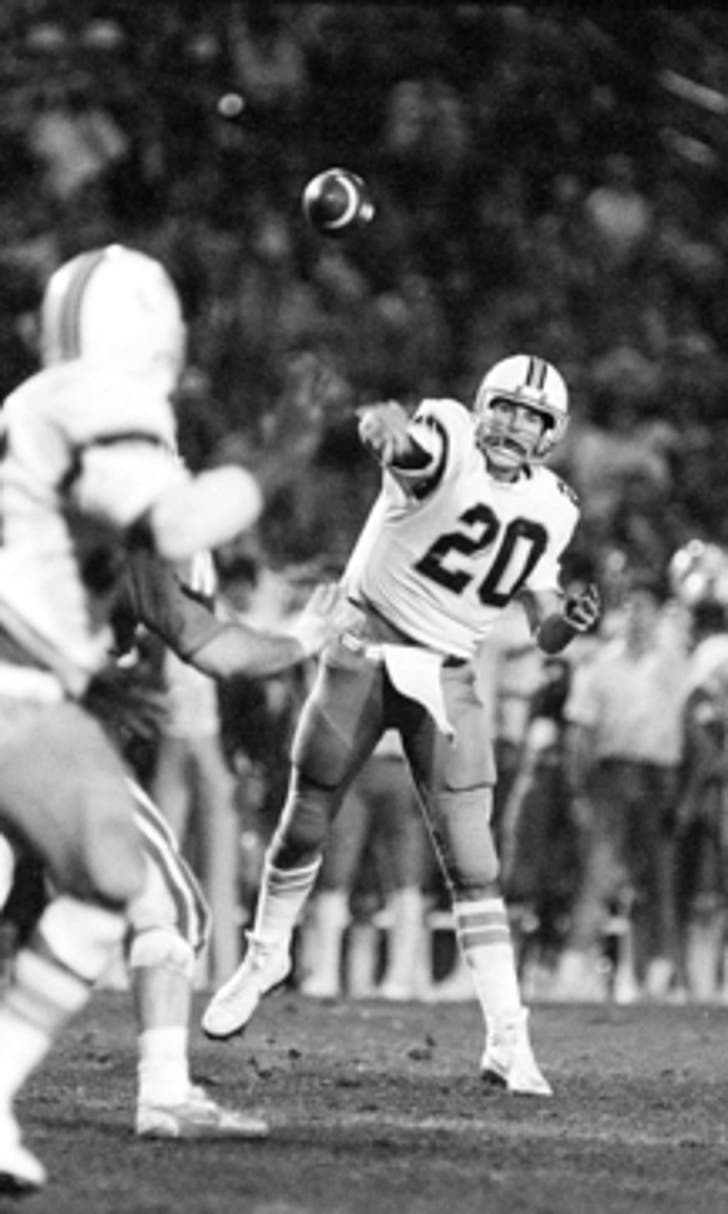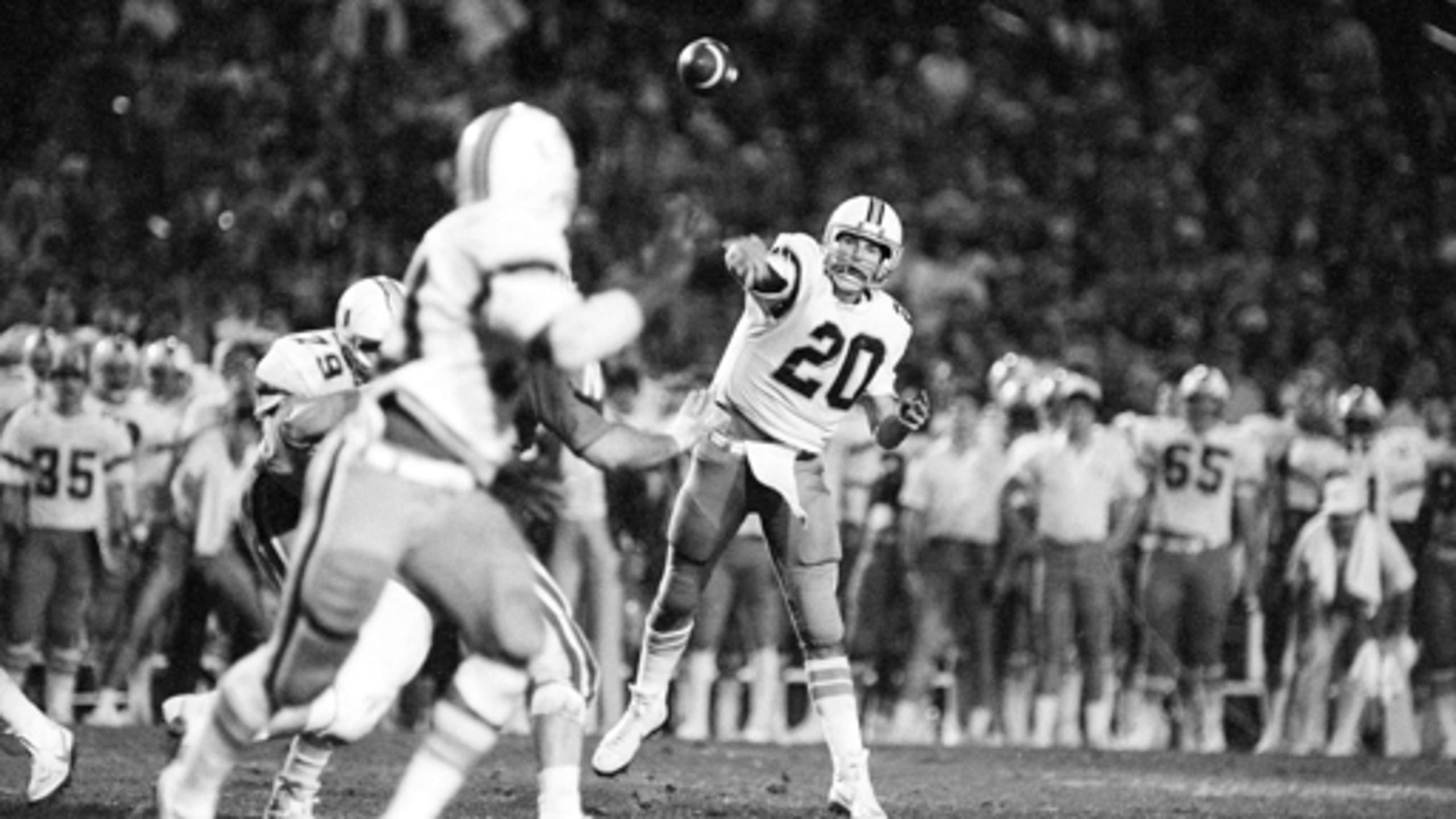 A look at some national-title deciding game upsets
BY foxsports • January 10, 2016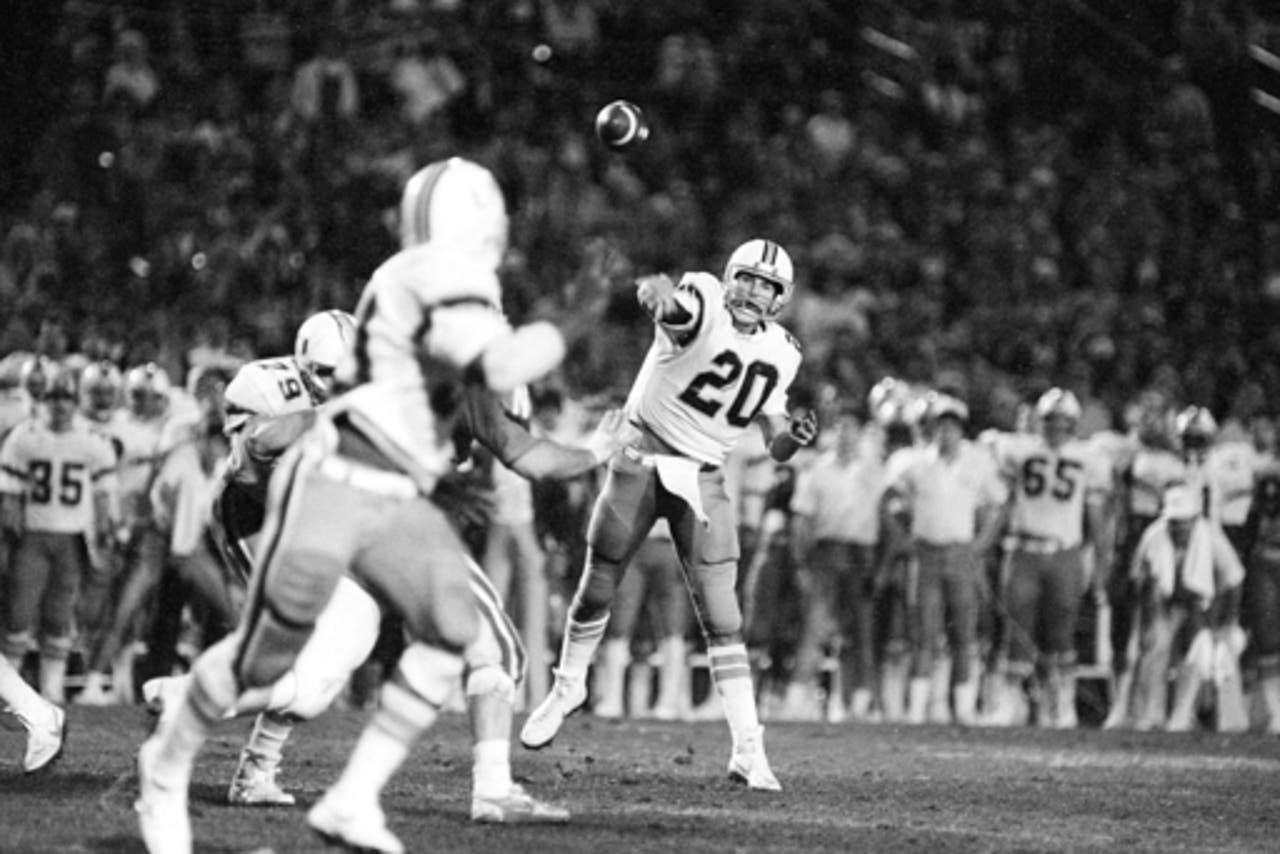 SCOTTSDALE, Ariz. (AP) Favorite or underdog?
For those who don't having a rooting interest when Alabama meets Clemson for the national championship on Monday night, consider cheering for the team oddsmakers are giving little chance to win.
It works, sometimes. It did for Penn State against Miami in the 1987 Fiesta Bowl; for Miami against Nebraska in the 1984 Orange Bowl; for Texas against Southern California in the 2006 Rose Bowl. There were other `dogs who delivered, too, and won a national championship as a result.
This time around, Clemson is a 6 1/2-point underdog against Alabama even though the Tigers are undefeated and ranked No. 1. This is a familiar position for Clemson. Actually, Alabama has been in a similar spot.
A look at a few title-deciding games in which the favorite fell.
---
1981
CLEMSON 22, NEBRASKA 15 (1982 ORANGE BOWL)
Back to the future, or so it seems. The Tigers ran the table at 11-0 in the regular season and moved to No. 1 after Thanksgiving. Nebraska was No. 4 but rolling at 9-2 after manhandling every opponent in the Big Eight, considered the nation's best conference. Without an official title game in place, Nebraska found itself in championship position after No. 2 Georgia and No. 3 Alabama both lost bowl games. Clemson went into the game as 7-point underdogs. Terry Kinard led a defense that included part-time nose guard William Perry, not yet known as ''Refrigerator.'' Nebraska, meanwhile, had nearly two dozen future NFL players, including center Dave Rimington and running backs Roger Craig and Mike Rozier. But the Tigers jumped to a 15-point lead and shut down the high-scoring Huskers over the final nine minutes for their only national title.
---
1983
MIAMI 31, NEBRASKA 30 (1984 ORANGE BOWL)
Back for another title shot, an even more powerful Nebraska team came to the Orange Bowl as 17-point favorites over the hometown Hurricanes, who were ranked No. 5. But an amazing run of bowl upsets put them in line to claim a championship with a win. Not many thought it could happen. Sure enough, coach Howard Schnellenberger's upstarts led by quarterback Bernie Kosar came through, thanks to safety Ken Calhoun knocking away a 2-point conversion pass attempt in the final seconds. The `Canes overcame Heisman winner Rozier, Irving Fryar, Turner Gill and a ''fumblerooski'' TD by Dean Steinkuhler for their first national title in a game that ranks among the best in college football history.
---
1986
PENN STATE 14, MIAMI 10 (1987 FIESTA BOWL)
The game that shook the college football world saw perhaps the best Miami team assembled beaten by underdog Penn State. Game week was better than the game, beginning when some Hurricanes players walked off the team plane in battle fatigues. Emotions escalated from there. Miami walked out of a dinner honoring both teams. Good vs. evil became national news. And then Heisman winner Vinny Testaverde went out and threw five interceptions and the seemingly overmatched Nittany Lions hung on to win their second and most recent national title.
---
1992
ALABAMA 34, MIAMI 13 (1993 SUGAR BOWL)
The first title game chosen by the Bowl Coalition matched near-unanimous No. 1 Miami against Alabama. Both teams were undefeated, with Miami going for its second straight title and favored by eight points. The rout was on - for the Crimson Tide. Led by safety George Teague, a ferocious defense hammered the tough-talking Hurricanes, with Heisman Trophy winner Gino Torretta throwing three interceptions. It was Alabama's first national title since 1979, the year Bear Bryant won his record fifth championship. The game is remembered for ''The Strip.'' The play occurred when Miami's speedy receiver Lamar Thomas was on his way to the end zone, Teague caught him, stripped the ball and ran the other way. Although nullified by a penalty, the amazing play was a reminder that `Bama was back.
---
2000
OKLAHOMA 13, FLORIDA STATE 2 (2001 ORANGE BOWL)
The Sooners (12-0) were undefeated and an overwhelming No. 1 heading into the Orange Bowl. They were matched against No. 3 Florida State (11-1) in the BCS title game, a controversial choice since No. 2 Miami had beaten the Seminoles, and each team finished the regular-season with a loss. Nonetheless, Florida State was an 11-point favorite with a high-scoring offense led by Heisman winner Chris Weinke, not to mention a decided home-field playing in South Florida. OU's defense rose to the occasion, and the Sooners led 6-0 entering the fourth on their way to a fifth AP national title.
---
2002
OHIO STATE 31, MIAMI 24, 2 OT (2003 FIESTA BOWL)
Yes, Miami again. The Hurricanes were poised for another perfect season. They were a unanimous No. 1 choice riding a 34-game winning streak. Ohio State also was unbeaten, ranked No. 2, but appeared to be no match for the speedy `Canes. The Buckeyes were 11 1/2-point underdogs. Led by freshman running back Maurice Clarett, though, Ohio State outplayed Miami for much of the game. But it was a still debated pass interference call in overtime that allowed the Buckeyes another chance, and they won 31-24 in double OT. With his team down 24-17 and facing fourth down in OT, Craig Krenzel's pass into the end zone was called incomplete by one official, but another ruled interference against Miami. Ohio State then tied it, and won it in the second OT for its first national crown in 34 years.
---
2005
TEXAS 41, SOUTHERN CALIFORNIA 38 (2006 ROSE BOWL)
It was one of the most exciting start-to-finish games to decide a champion. Texas QB Vince Young's fourth-down, final seconds TD gave the 7-point underdog Longhorns a dramatic win that ended the Trojans' 34-game winning streak and run at a second straight national title. Both teams were unbeaten. USC was No. 1 and Texas No. 2 virtually all season. And USC had two Heisman winners in the backfield - running back Reggie Bush and quarterback Matt Leinart.
---
AP College Football website: collegefootball.ap.org
---
---