College Basketball
College Basketball
Torn ACL ends season for Creighton star Maurice Watson Jr.
Updated
Mar. 4, 2020 3:51 p.m. ET

OMAHA, Neb. (AP) Creighton point guard and national assists leader Maurice Watson Jr. will miss the rest of the season because of a major knee injury, a huge blow for a team that is off to its best start and has hopes of making a deep postseason run.
An MRI revealed a torn anterior cruciate ligament in Watson's left knee. The senior was injured in the seventh-ranked Bluejays' 72-67 win at Xavier on Monday.
''We are sorry to learn of the severity of Maurice's injury, but are thankful for his contributions since joining the Bluejay program three years ago,'' coach Greg McDermott said Tuesday. ''Our team will regroup, and we have a lot of young men who are capable of stepping up to fill the void in Maurice's absence. Maurice's leadership role on our team will continue to be huge part of our success.''
Watson ranks first nationally with 162 assists and 8.5 assists per game for Creighton (18-1, 5-1 Big East). The Philadelphia native played his first two seasons at Boston University.
''I'm going to fight to get back,'' Watson said. ''And my teammates need to keep fighting through the year. The fact that these guys battled through yesterday's game gives me confidence and security that they'll be able to go on and do great things. I intend to finish my college career and have a great impact, even if it's not on the court.''
Watson was in his second year as the Bluejays' starting point guard, and this season he fueled one of the nation's most efficient offenses. He posed problems for opposing defenses by quickly bringing the ball up the court, finding an open teammate or driving to the basket himself. He was the Bluejays' third-leading scorer, at 12.9 points a game.
The Bluejays' tempo will slow down with Watson out. Senior Isaiah Zierden, who has been mostly a shooting guard, took over at the point after Watson left Monday's game. Freshman Davion Mintz also is in line for more minutes.
Watson originally dinged his knee Jan. 11 in the final minute against Butler. He said afterward that he was fine but that he got a scare when he knocked knees with Butler's Kelan Martin. He had no problem against Truman State on Saturday.
Against Xavier, he banged his knee in a collision with Edmond Sumner midway through the first half. He hobbled off the court, put ice on the knee and returned a few minutes later.
Watson went out for good after driving for a layup, getting fouled and landing hard. He immediately grabbed his knee and stayed on his back until medical staff arrived. He was on crutches when he left the arena.
Watson tweeted that he's ''devastated in the fact I cannot finish out the season with my boys and that my college career is cut short during the best basketball I've ever played in my life.''
He added he's thankful he was able to play in his ''dream conference'' and that the Bluejays ''are still going to the Final Four.''
Creighton's next game is Saturday at home against Marquette.
---
More AP college basketball: www.collegebasketball.ap.org and https://twitter.com/AP-Top25
---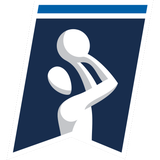 Get more from College Basketball
Follow your favorites to get information about games, news and more
---